Subscribers to Seahorse Magazine have undoubtedly already read Peter Harken's lovely memorial to Buddy Melges in the July issue. Peter and Buddy were lifelong friends and two of the three Iceboat Kings, along with Bill Mattison, so I figured that would be the magazine's only tribute to the Wizard of Zenda after he died last spring at age 93. But perhaps spurred on by Peter's insistence ("don't let Carol off the hook. She is a much better writer than my scribbling by far!!") the editor asked for a fuller profile. The result is in the August issue.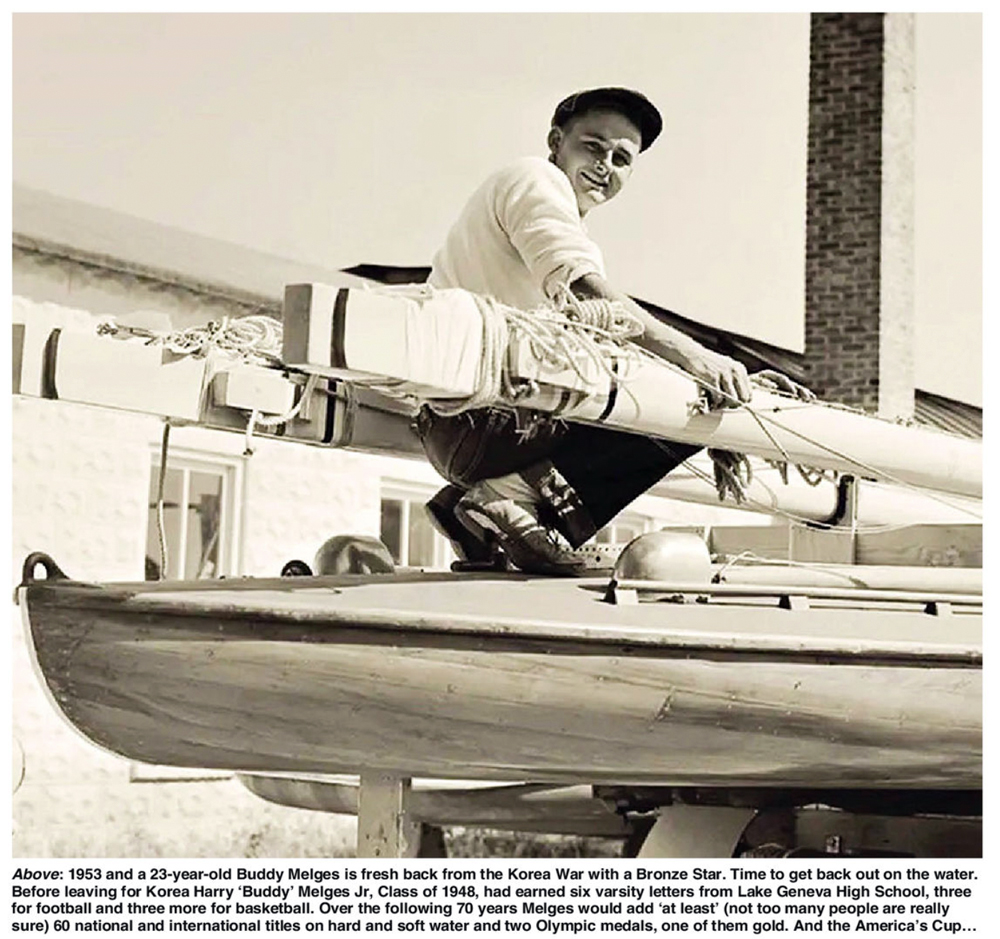 It's always a special treat to open up a story I wrote and see what the Seahorse elves dug up for illustrations. The image/caption above is a great example of the surprises I find in every issue—even when I already know the words.
In 2021, I got to interview Buddy and his Gold Star crew Andreas Josenhans for 100 Years of Gold Stars. Between that and stitching together some the many words Buddy left behind, I like to think I captured a small shred of this incredible sailing legend. But I know there are many more Buddy stories out there, so please add yours into the comments below or send me an email. I read every single one, with gratitude.
PS Buddy's profile is available here, but to read Peter Harken's tribute you'll have to visit the Seahorse website.
Previous Seahorse Profiles
Toppa Talks: One Job, One (Big) Dream
Circus Minimus: The Rich Life of Bill Mattison
Mark Reynolds: Hard Chines and Unasked Questions
Dawn Riley: Setting the Standard
Clicks of Chance: Onne van der Wal
Just Say Yes: Stan and Sally Honey
Rod Davis: Why You Need His Wisdom in 2021
Rod Johnstone: An Amazing Legacy of Yacht Designs
A Final Conversation with Harry Anderson
Vince Brun Profile in Seahorse