I've been learning lessons about racing sailboats from Dave Perry for thirty years, since first reading his legendary book Winning in One Designs. So I was pretty excited last fall when the editor of Seahorse Magazine asked me to write a profile of Dave, which appears in the February 2020 issue. We sat down at Yale Corinthian Yacht Club and talked for two hours, digging deep into how Dave came to be such a respected sailor, sportsman, teacher, and rules guru. Here are three of the many surprising lessons I learned that didn't make it into the profile.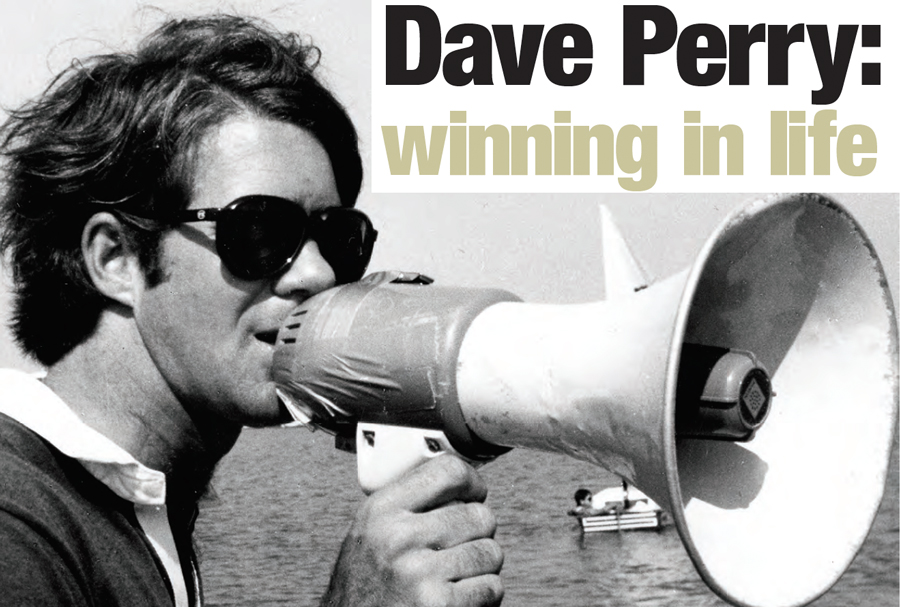 1. Nice guys don't always finish last
Dave has at least three different perpetual sportsmanship trophies named after him, but he's also won plenty of important championships. Playing by the rules works.
2. People remember a personal voice
Dave compiled Winning in One Designs from a series of columns he wrote for what is now Sailing World Magazine, based on questions that came up at racing seminars he taught around the country. "People say, Dave, your articles are almost like you're sitting there talking to me—and that's because I was." The personal voice (combined with excellent, easily digested information) is why the book has remained in print since 1984. All most readers really want is to feel like they're in a conversation with the author.
3. Planning is overrated
Though Dave admitted to a few significant sailing regrets, he says he's "always sort of lived in the moment. I've never been one to say, well if I do this and this in five years, I'm going to be here. My attitude is I have no idea, but right now here's what I want to do." As long as you're doing something "good and useful and productive," he adds, it always seems to work out.
Seahorse has given me permission to reprint "Winning in Life" for you, but to read Ken Read's piece "Don't let the perfect be the enemy of the good" or to learn what Grant "Fuzz" Spanake is up to, you'll need to subscribe. Before you go, leave a comment below or send me an email with your favorite Dave Perry story!