Last spring, when news broke that Sailing Hall of Famer Bill Mattison had died, a request came in from the editor of Seahorse: could I write a tribute? I'd never met him, but after several of his longtime friends offered to share their thoughts I agreed. And I'm so glad I did—even though, sadly, I'd missed the opportunity to write his profile.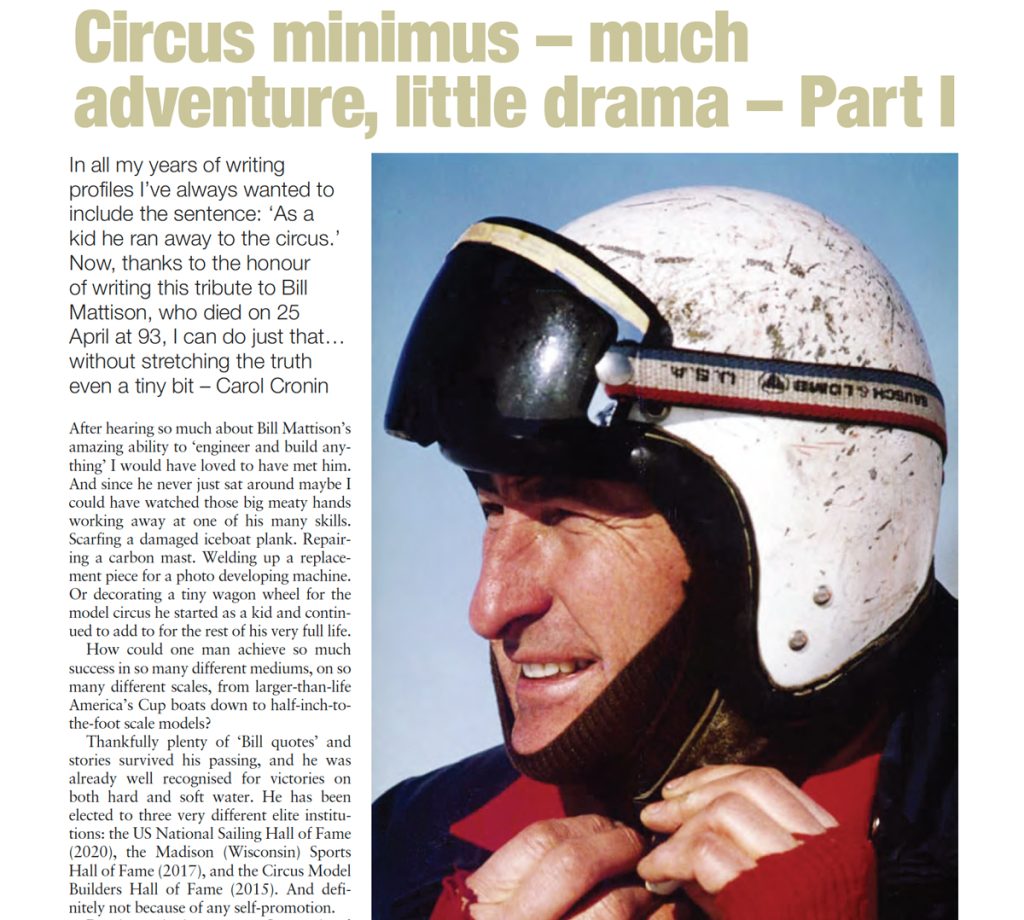 Thanks to Peter Harken, Linda Lindquist, and a memory book about iceboating made by Bill's daughter, I soon found myself lost in way too many stories for just one article. So I suggested a two-part piece—which is why Bill's many accomplishments grace both the November and December issues of Seahorse. I'm proud to say that my suggested headline survived the editing process (even if the British habit of not capitalizing every word still looks odd to me). And the editor liked my intro so much, he turned it into a sub-head.
But by far the best compliment of all came from Bill's daughter, Lynn, once she'd read both articles. After explaining that she "won the lottery of life being born to such great parents," she told the editor, "Carol did capture the essence of my father. It was a wonderful article."
Seahorse has graciously allowed me to share both PDFs with you, and I hope you enjoy getting to know this amazing man as much as I did. Turns out, writing a tribute was remarkably similar to writing a profile—at least for a guy with both a lifetime of press clippings and a boatload of friends willing to share their memories.
Previous Seahorse Profiles
Mark Reynolds: Hard Chines and Unasked Questions
Dawn Riley: Setting the Standard
Clicks of Chance: Onne van der Wal
Just Say Yes: Stan and Sally Honey
Rod Davis: Why You Need His Wisdom in 2021
Rod Johnstone: An Amazing Legacy of Yacht Designs
A Final Conversation with Harry Anderson
Vince Brun Profile in Seahorse