"You Went to the Olympics??"
It seems so long ago, and yet also quite a bit like yesterday: Athens 2004. I can still taste the dry heat and adrenaline. The "athlete experience" is very different from the "as seen on TV" experience, so let me give you some of the highlights.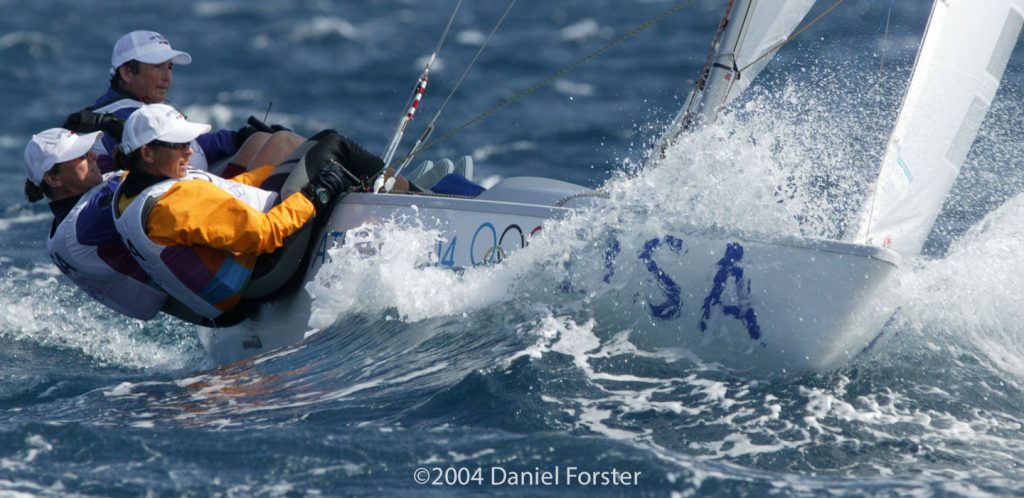 3 Best Olympic Memories
1. Walking into the opening ceremonies. Surrounded by a sea of red white and blue uniforms, every face—athletes, volunteers, coaches, VIPs, audience—stretched wide into a smile. "USA! USA! USA!"
2. Checking in for the first race and looking up at our gleaming white mainsail. For every other regatta, I would've called out our boat number (341) to identify our boat and team; for the Games, that number had been removed. All that remained was our country code, so I called up to the race committee: "Good morning, USA."
3. Winning race #7.  Every competitor had their country's flag painted on their spinnaker, so heading to the finish we had a very visual (and visceral) OMG moment: we're winning a race at the Olympics! (We also won race #10, but by then we were mathematically eliminated from the medals… so we already felt like failures.)
Why didn't we win a medal? Read about my worst day at the Games and the award-winning story it eventually inspired.