I've quoted Rod Davis so many times, I should probably send him royalties. His column is one of the main reasons I've subscribed to Seahorse Magazine for over 20 years—which, coincidentally or not, is how long he's been writing for them. Two of my own blog posts have been directly inspired by his writings (America's Cup: Rod's Wisdom and 2020 Vision: Think Like a B-Teamer).
So it was a HUGE treat to spend an hour on Skype talking with Rod, at the tail end of my very strange 2020 summer—and just as New Zealand (where he's lived since 1987) was coming out of their own (successful) lockdown. The excuse was a profile of a guy who, as the Seahorse headline so aptly puts it, requires no introduction.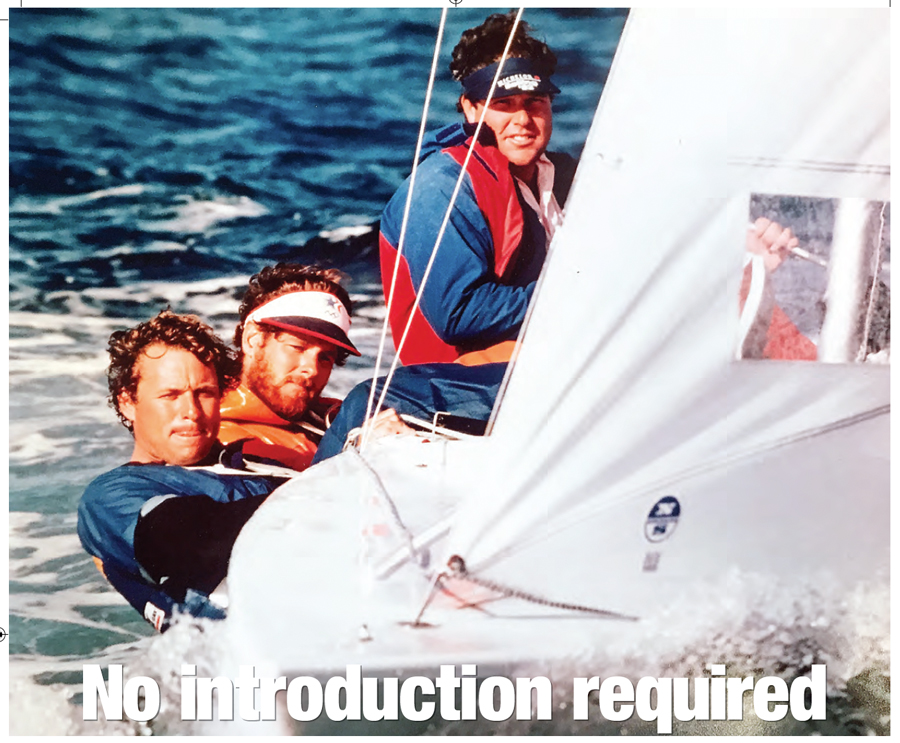 Impressive but humble
Though we did spend a few minutes commiserating on how to deal with a rescheduled 202One Olympics and whether the Games will actually happen ("I'm glad I don't have to make that decision"), mostly we looked in the rear view mirror. Rod's has won two Olympic medals and either sailed or coached in every America's Cup from 1977-2017. He also won the Congressional Cup twice (for two different yacht clubs, in two different countries). These days he's downsized to the OK Dinghy, where he regularly beats up on much younger competitors.
But the reason I'm such a fan is his ability to step back and analyze performance, without losing sight of the details. He's also been known to coin new words, such as humbilizing (or, in Seahorse, humbilising). As I put it in the piece, "Self-deprecating kernels of wisdom shoot across the airwaves in a mix of native California drawl and Kiwi twang, further muddled by a worldly mix of word choices and slang." 
Passion wins
It's not, apparently, his writing skills that got him that Seahorse gig. One of the surprising personal details I gleaned was that Rod failed high school English and creative writing several times, until "they just gave up and turned a blind eye." Yet another lesson: passion can take you farther than high school failures might indicate. 
I could go on about Rod all day long, but instead I'll leave you to read the profile. Seahorse has graciously allowed me to share it in full, but to read future Rod wisdom (and, in the January issue, Julian Bethwaite's More for Less?) you'll have to subscribe. The printed magazine can be a long wait until it arrives in a US mailbox, but the e-version arrives on the day of publication no matter where you are in the world (and it's cheaper, too). 
Thanks to Seahorse for this opportunity, and thanks to Rod for taking the time to share more of your wisdom. (Let me know your royalty rate on pithy but humbilizing quotes.)
What a great way to kick off 2021.
Previous Seahorse profiles
Rod Johnstone: An Amazing Legacy of Yacht Designs
A Final Conversation with Harry Anderson
Vince Brun Profile in Seahorse