When the February issue of Seahorse Magazine with my profile of Jud Smith showed up only an hour after he was named 2018 Rolex Yachtsman of the Year, I probably should've bought a lottery ticket. Can you say synchronicity?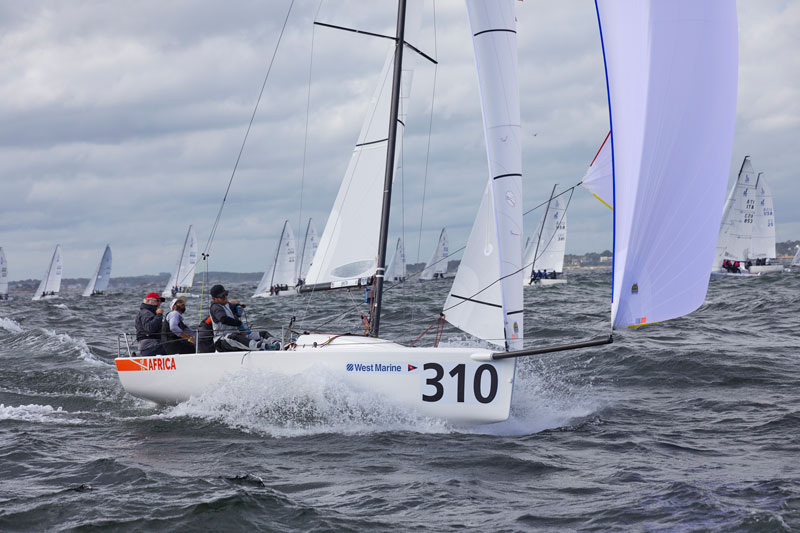 Four Decades of Perspective
As the article's lead paragraph puts it, "Smith may be the English language's most common surname, but in the keelboat phonebook there's only one Jud." I knew his name long before I first pestered him with rig tuning questions in 2002, and I've been cheering on his victories ever since. Last fall, I got to spend a few hours sitting in his "corner office" (a desk pushed out of the way of Doyle one design's cutting table), listening to his perspective; what's changed, and what hasn't, over four decades of high level sailing. The result was this feature.
Rolex #2
Jud's first Rolex dates back to 2006, the year he finally won the Etchells Worlds. The 2018 award was for winning the J/70 Worlds in his home town (on a boat called AFRICA, short for "Another Frickin' Race Boat I Can't Afford"). He also won the 2017 J/70 Worlds—as a 60 year old bow guy. Sailing keeps him young, he says; " I get to go out and sail with a bunch of 30-year-olds. It's just like being 30 again!"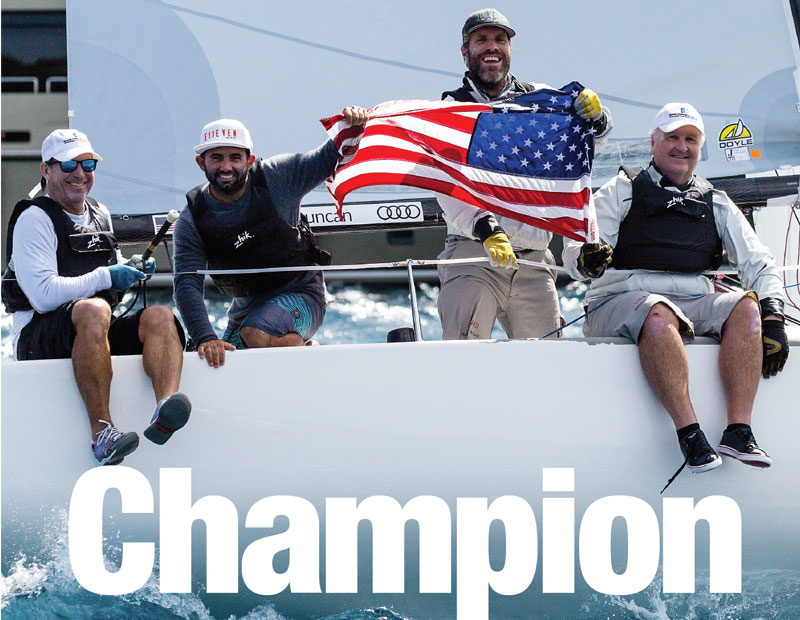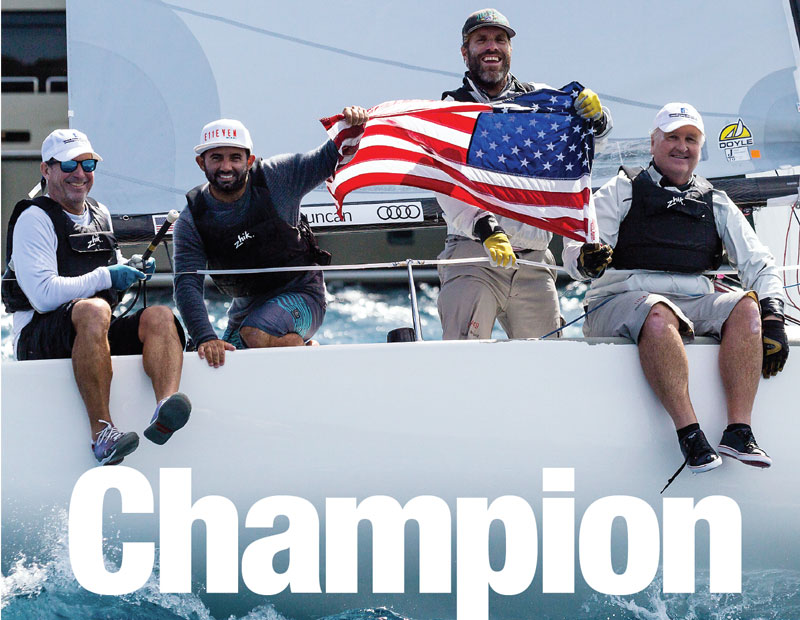 Read the Article
Seahorse has given me permission to share Champion with my readers, but the only way to read Rod Davis' thoughts on Objective>Gameplan>Execution is to subscribe. I appreciate the printed version enough to wait for its arrival toward the end of each month; if you're not that patient, I'd recommend the (cheaper) digital subscription.
As for the one and only Jud, I can't wait to see what he accomplishes in 2019.
Got a Jud story? Share it in the comments below, or send me an email. Thanks for reading!