It's December, so get thee to a bookstore! For inspiration, here's this year's Holiday Book List.
We all have our book buying habits, but I encourage you to support your local independent bookseller. For those of us here in Newport County, Island Books in Middletown is a treasure trove. Free gift wrapping, some excellent suggestions for everyone on your list, and if they don't have what you're looking for they will get it for you without any fuss.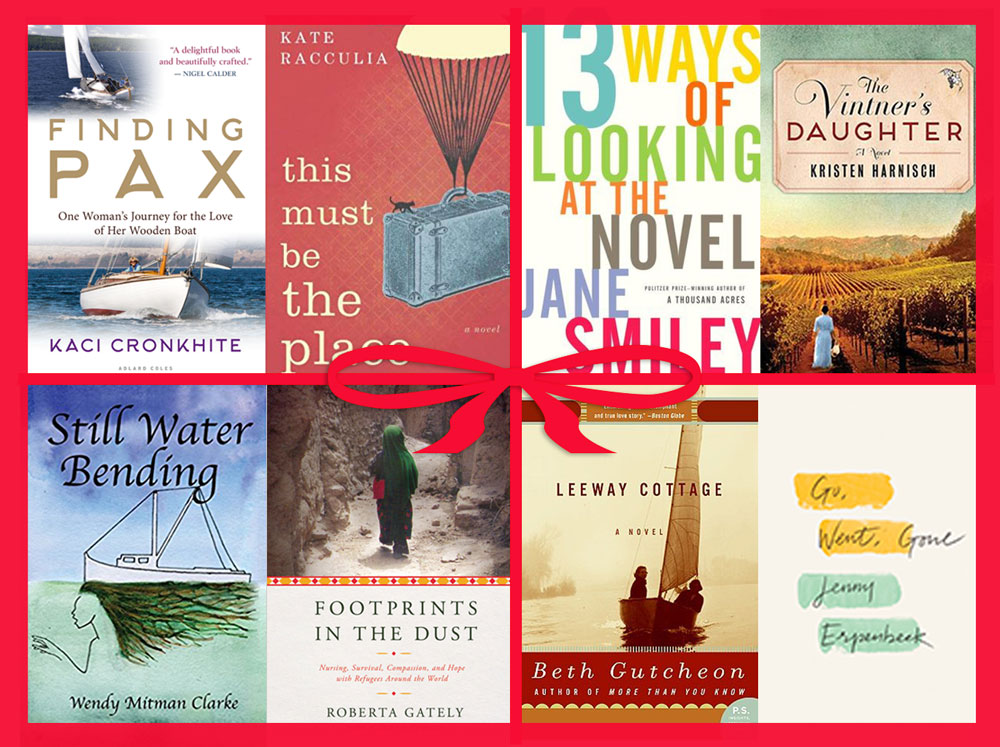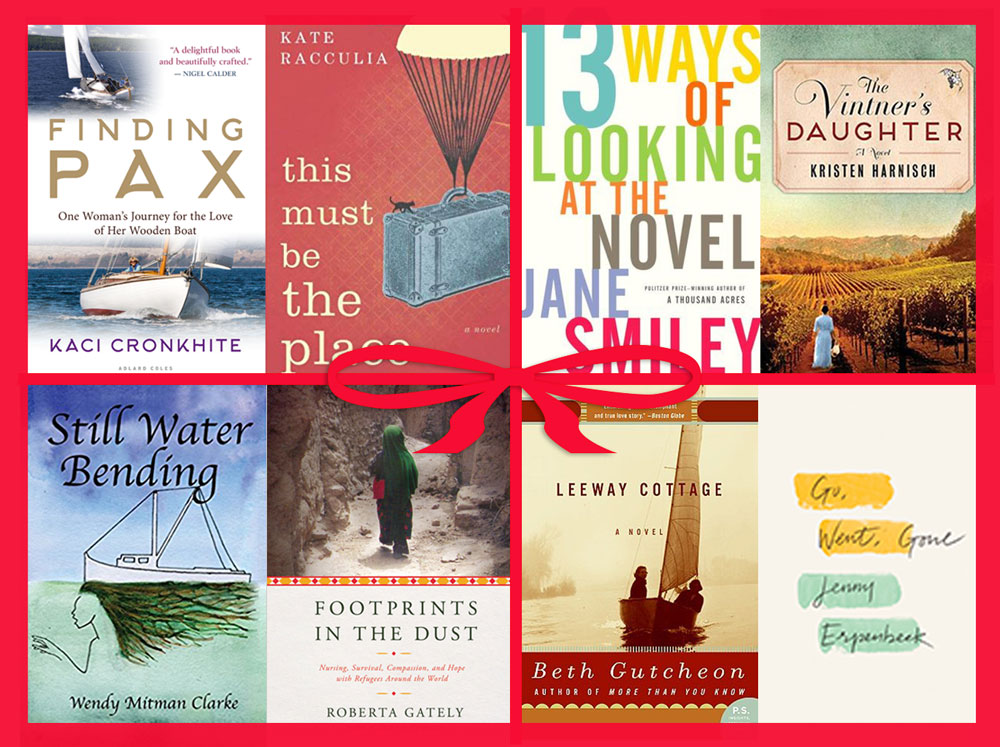 Now without further ado, here are some of the books I read this year.
Go, Went, Gone
Reading teaches empathy, because it allows us to walk in different shoes without leaving our own lives. This skinny book places us into the frustrating world of African asylum seekers, who've come to Germany to work but can't get jobs due to convoluted EU laws. It is an "unassuming but important story [that] dropped me into a world I'd heard about only on the news, and made it personal." (Reading the review now, it also makes me realize how long ago this seems; the news scrambles on, so quickly, from one drama to the next.) Read more
A Dangerous Fiction
A book about a literary agent stalked by a client; how could any agent-hunting author resist? (I also enjoyed Barbara Rogan's 1996 novel, Rowing in Eden.) Read more
Still Water Bending vs. Happiness
Each book I read is different, and these two titles provided such stark contrast that my back-to-back reading inspired a comparison review. After the post went live, the author of SWB reached out to let me know that her book was published by a small press (not self-published, as I assumed). The lovely cover is her daughter's work, so my guess about "a family member" was correct. Read more
Footprints in the Dust
Roberta Gately applied all her fiction skills to this memoir about helping refugees who'd fled their homes and left behind (as she puts it) "everything but hope." It is as much of a page-turner as her two novels. Read more
This Must Be the Place
I would not have found this book if I hadn't first found its author, Kate Racculia, who edited Ferry to Cooperation Island. I read her latest novel, Bellweather Rhapsody, as a distraction from waiting for her editorial suggestions, and I enjoyed it so much I followed it up with her first. Both are delightfully quirky, and her third book will publish in 2019. Read more
There are many, many other books I enjoyed in 2018, including:
The Vintner's Daughter by Kristin Harnisch
13 Ways of Looking at the Novel by Jane Smiley
Finding Pax by Kaci Cronkhite
Girl in the Afternoon by Serena Burdick
Manhattan Beach by Jennifer Egan
Leeway Cottage by Beth Gutcheon
Eden by Jeanne McWilliams Blasberg
For more info on each (plus a few I didn't include here), visit my Goodreads page.
And before I rush off to Island Books for my own holiday shopping, below are links to previous years' lists. (One of the best things about giving books as gifts is that they never go "bad.") Happy shopping, reading, and holidays!
2017 Holiday Book List
2016 Holiday Book List
2015
2013
2011
2010