I only reviewed three books in 2016, even though I read at least a book a week as usual. One unfortunate fringe benefit of reading mostly ebooks: the story has to make even more of an impact for me to feel like I have something unique to add about it.
It's probably not a coincidence that all three books I did review were read on old fashioned paper. But that doesn't mean I reviewed all the paper books I read this year. One glaring omission was A Gentleman from Moscow, by Amor Towles. Since I devoured all 468 pages in five days (the copy was on hold at the library, and therefore not renewable), I didn't have the time to savor the luxurious language and surprising ending, which is usually what inspires me to write a review. I'm currently reading Towles' 2011 debut novel, Rules of Civility… and it too includes language worth lingering over. I'll have to get back to you on whether the ending proves equally satisfying.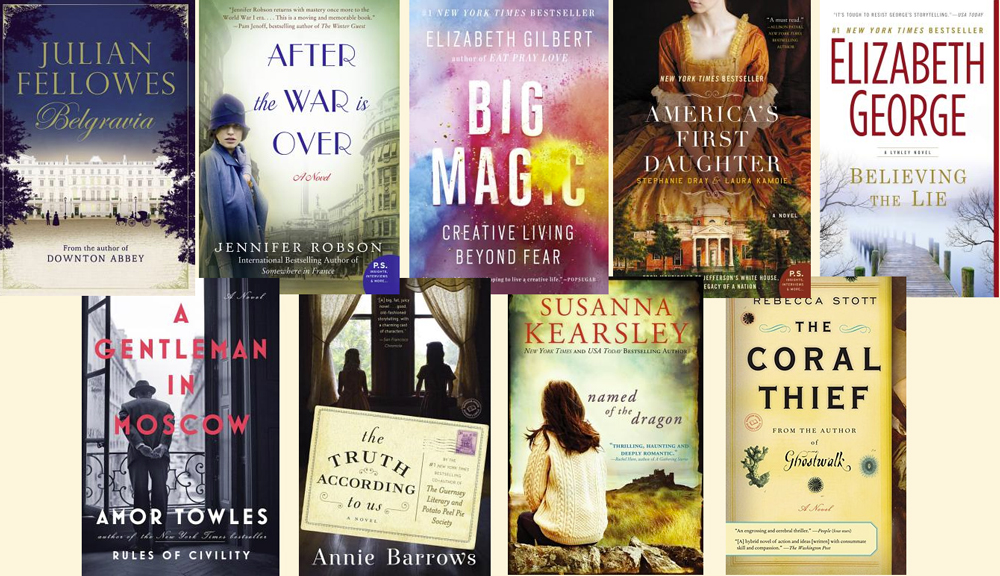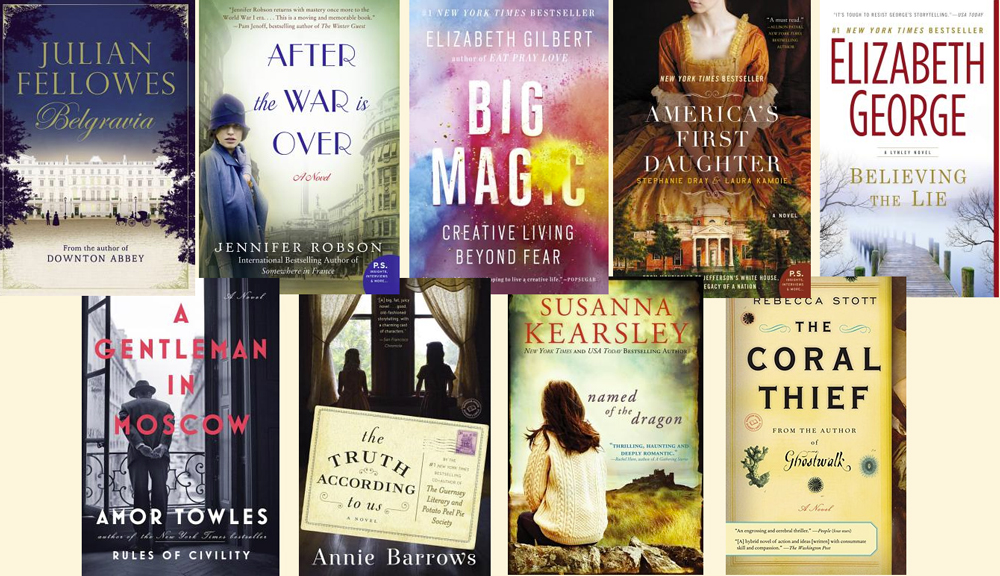 Without further ado, here are the rest of my 2016 recommendations:
I probably wouldn't have bothered with this book at all if I hadn't been in Downton Abbey withdrawal, and I'm sure the publishers timed its release accordingly. That said, it's a great read with the occasional distraction of some surprisingly sloppy editing.
The nineteenth Inspector Lynley book, and its cover was the only disappointment. If you're looking for a gripping whodunit with well-drawn, complicated characters, any of George's books will satisfy. I recommend starting at the beginning of the series, if possible; like your friends, the characters progress and grow from one book to the next.
Big Magic (Elizabeth Gilbert)
Hey look, a non-fiction recommendation! This is a book about the unique combination of inspiration and hard work needed to bring ideas to life. There are many, many inspiring images here, but my favorite was this: "Possessing a creative mind," Gilbert explains, "is something like having a border collie for a pet. It needs to work, or else it will cause you an outrageous amount of trouble. "
Below are a few other novels that stood out for me in 2016. The links are to each book's page on Goodreads, and most are available through your local bookstore; please consider supporting it this holiday season, if you are lucky enough to have one.
After the War is Over (Jennifer Robson). A young woman tries to rebuild a life in Liverpool after World War II.
America's First Daughter (Stephanie Dray and Laura Kamoie). A well-researched novel about Thomas Jefferson's oldest daughter, Martha, who mostly kept her father's secrets.
The Truth According to Us (Annie Barrows). A young New York flapper is thrown into a small southern town to work on the Federal Writers' Project.
The Coral Thief (Rebecca Stott). Napoleon is on his way to Elba when a British medical student arrives in Paris to study anatomy—minus his coral samples, which were stolen by a fellow traveler.
Named of the Dragon (Susanna Kearsley). A literary agent haunted by the death of her baby goes to Wales to escape her memories.
And here are links to previous lists: