Halfway through the summer, I realized: we have too many boats to properly enjoy them all. But each has a particular specialty, which makes it hard to imagine giving up any one of them. Here's a look back at how we divided our time on the water this year, as well as a fanciful view of the many different "hats" our various water craft might be wearing.
Wingfoiling
This new challenge continues to be our first choice on any afternoon that had more than 9 knots of breeze. It provides a workout, time on the water, and the perfect excuse to go for the occasional swim—all within a five minute drive of our home offices. What could be better? Watch the 360 video
Wingfoiling hat: Zhik helmet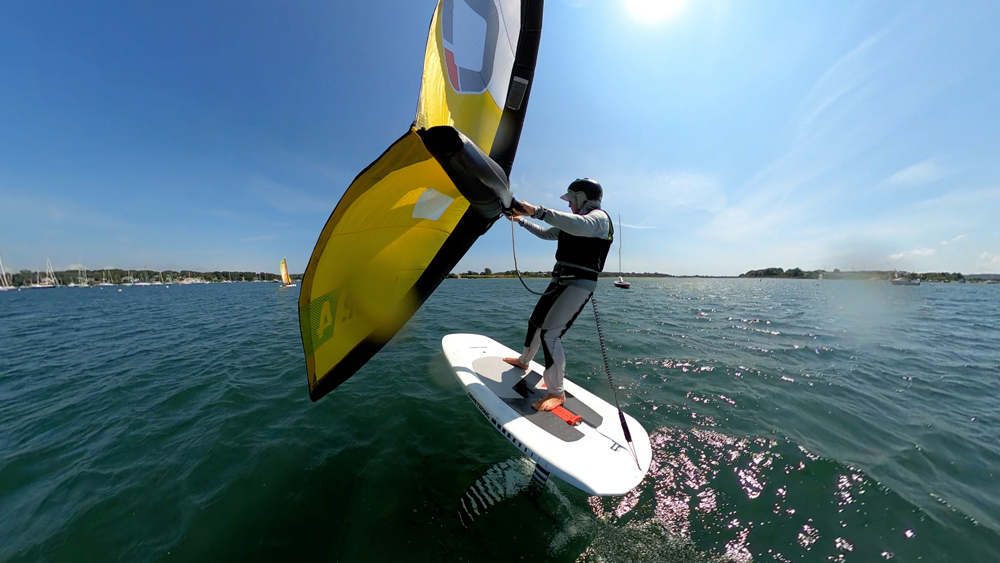 Powerboat Pierre
Our Nauset 27 has been getting more time and attention than he really deserves, because he's the other new kid on the block. He's proved quite versatile, switching from wingfoil launch platform to family commuter to sunset dining location without complaint. (We also spent way too much time fighting off seagulls with spinners, ribbons and strings, and a hawk-shaped kite that claims the airspace above the boat.)
Pierre's hat: A faded full-brimmed cotton number, perhaps with lots of fishing lures stuck in the brim. Also, I'm picturing a droopy white untrimmed moustache (40 is pretty old in powerboat years).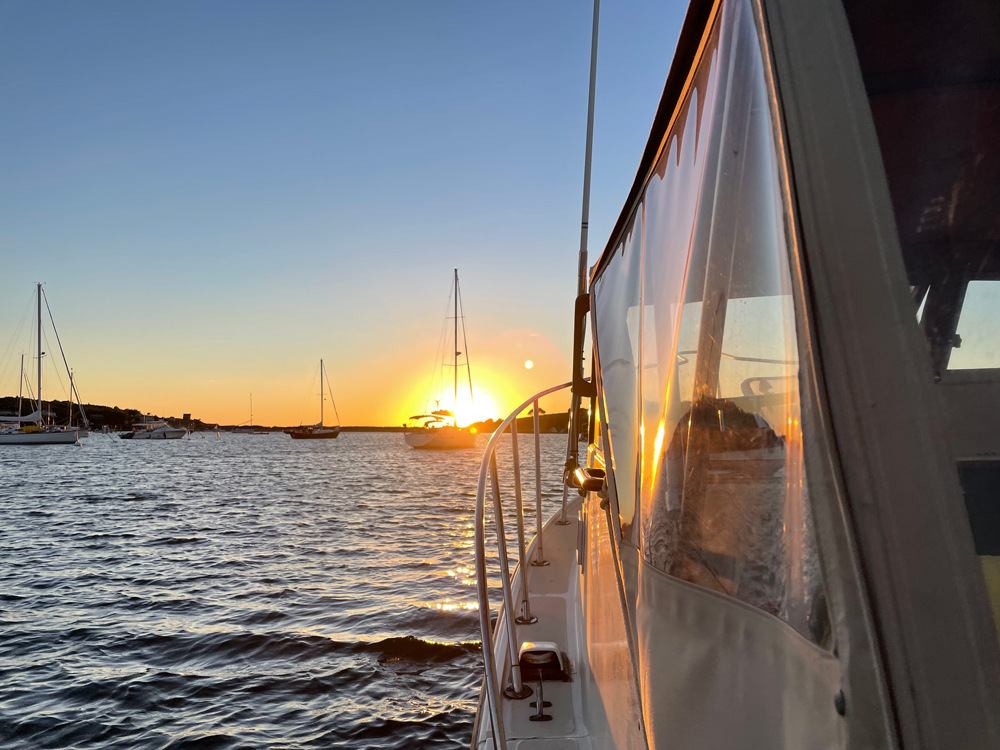 Evening Sails on Matsya
Our most beautiful boat has been more dormant this year than usual. (See wingfoiling, above.) Matsya's at her best in lighter air than our classic summer afternoon seabreeze, and on the rare afternoons with not enough wind for wingfoiling we sometimes chose to catch up on work instead (or just sit on the porch). But even though we're not exercising her enough, it's comforting to know that her mooring is the best place to keep her swelled up and happy. She's been around since 1938, so I'm sure she's taking the long view on all of our other distractions. I can practically hear her saying: "You'll eventually get tired of those crazy foiling things and that stinkpot, and come back to my timeless charms."
Matsya's hat: a big floppy white bonnet (perhaps inspired by her boom tent!)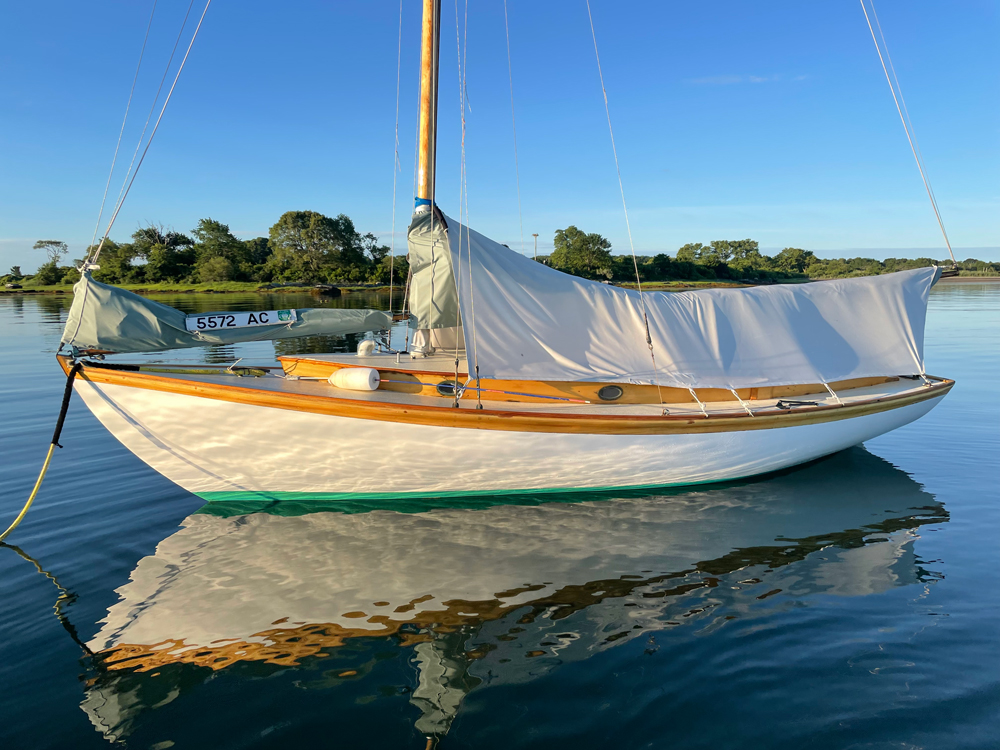 One Design Racing
Except for a few fun Snipe regattas and one Shields race, the summer was very quiet on the racing front. We are looking forward to more model boat racing, as well as winter Snipe adventures in Florida!
Hats: for the parking lot, a wide-brimmed sun-repeller. For sailing, a Zhik cap. (And thanks to Matias Capizzano for the great photo)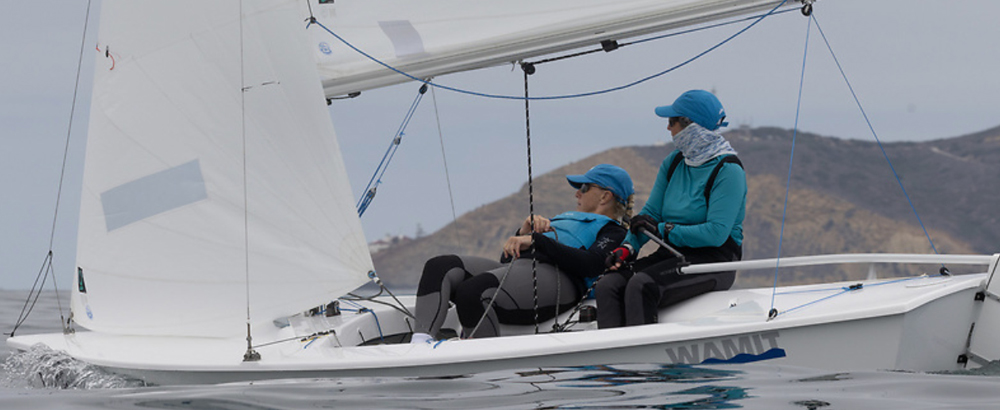 Paddleboards
We've been doing far less morning standup paddling than usual this year (to save our shoulders for wingfoiling), but we did have several great paddles in Maine. And even when the water gets too cold for foiling, we will continue to explore our local waterways right through the winter.
Paddling hat: Hammer Nutrition cap!
Katrina
Paul and I were honored to take Katrina for two cruises this summer. What a pleasure to enjoy all the hard work my parents did to make her the perfect couple's boat. Katrina doesn't require hats, since she's got a full sun canopy over the cockpit. But if she were to choose one, I think it would be: a classy straw number with a bright "Katrina blue" ribbon circling the brim.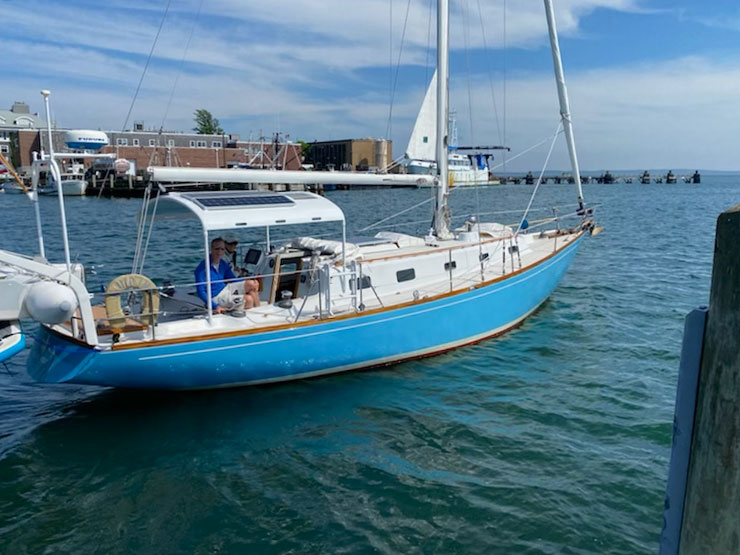 Hauling season is already underway, so we're working hard to fit in as much on-the-water time before the water gets too chilly. An embarrassment of boating riches? Absolutely. And too much of a good thing can be WONDERFUL!
Got a summer memory to share? Add it to the comments below, or send me an email. I read every one, with gratitude.