A few weeks ago, Paul and I helped with a springtime family tradition; rigging the Newman family sailboat and sailing her down Buzzards Bay, to the mooring where she's swung for (most of) the past fifty-two summers. Katrina is only six years younger than I am, so she's played a role in my most significant life phases: first trophies won, teenaged rebellions, international adventuring.
This 38 footer showed up in our back yard in February 1970 as a bare hull and deck (built by Charley Morgan). Six months later, she had her very first launch day as a workable family cruiser—though without a midship hatch, or a head door, or many other important features that would be added over the next several years. Every spring thereafter, launching day reestablished Katrina as the leading lady for that season's challenges: race winner, family cruiser, bluewater voyager, liveaboard.
As her roles evolved, so did mine. In my early teens, I learned the excitement of racing and working as a team while acting as her "foredeck queen." Skills honed by maintaining and upgrading her rigging turned into a business for a few years. ("My granddaughter is a rigger," my grandfather proudly told his friends.) And though adulthood was supposed to start with college graduation, mine really began six months later with a Transatlantic—Katrina's second, my first—followed by a parent-free two months taking care of each other in the Caribbean. That winter of cruising, burdened only by varnishing and navigating between islands, taught me many lessons; the most important was that endless summer will actually get pretty dull after a few months. I haven't taken more than a week off since.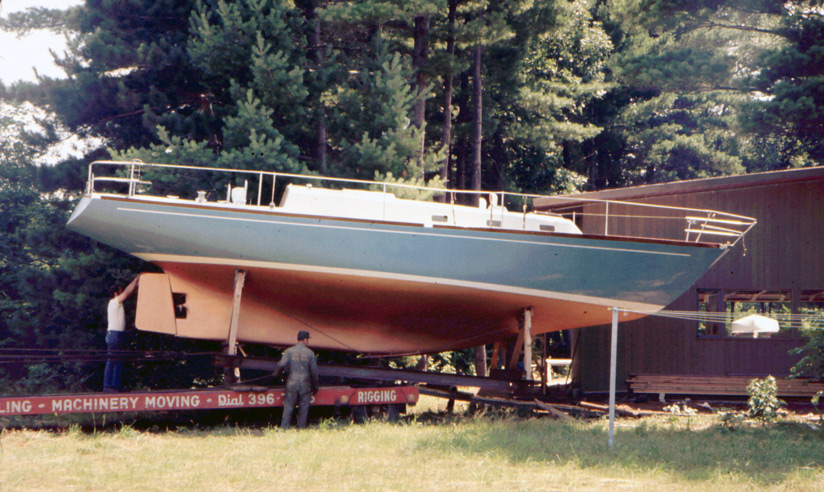 Now that we're both "mature," Katrina and I don't spend as much time together as we once did. But one memorable winter, she brought my parents to Miami—just in time for a much-needed celebration with my Olympic team. Memories like that are why I always show up for launch day, especially now that Paul and I do more of the heavy lifting and sailhandling than we used to.
This year, Katrina will serve as a centerpiece for the Newman family reunion. After that, she'll settle back into her retirement as a local cruiser. (She might even grudgingly accept Pierre as a grand-nephew, as long as he maintains a respectful distance.)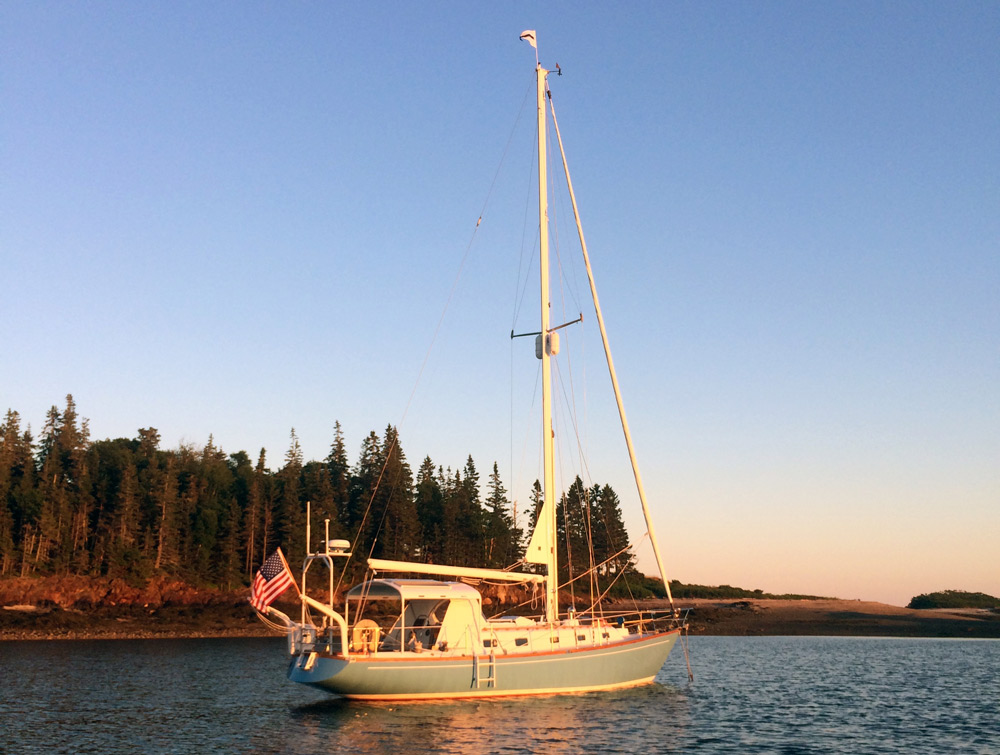 The world is a very different place than it was in 1970, but this blue sailboat has adapted and thrived through it all—thanks to the many upgrades and customizations my dad has designed, engineered, and installed. And even now that I'm well past the teenage rebellion stage, she's still a key piece of my personal growth and education—especially as a reminder, each year, of the joyous rites of launching season.