Last week, I met several of the Star World champions I'd interviewed for 100 Years of Gold Stars—as well as some of the younger sailors who will undoubtedly make their own history in the second century of the class. It was the first time I'd gone to a regatta as author rather than as sailor, a strangely wonderful collision of two very different worlds.
It was also rather spine-shiveringly strange, like visiting Mr. Rodgers' Neighborhood, or Sesame Street—or Cooperation Island. All those legends whose voices I'd tried to capture on paper; now I could actually shake their calloused hands!
All the sailors were (of course) focused on that day's performance or the next day's weather forecast, so it wasn't the right time or place to share my long-term perspective on why their class continues to prosper. So while it's fresh, I'd like to share those thoughts with everyone who was lucky enough to compete in such a fabulous championship—as well as with anyone else who's still reading.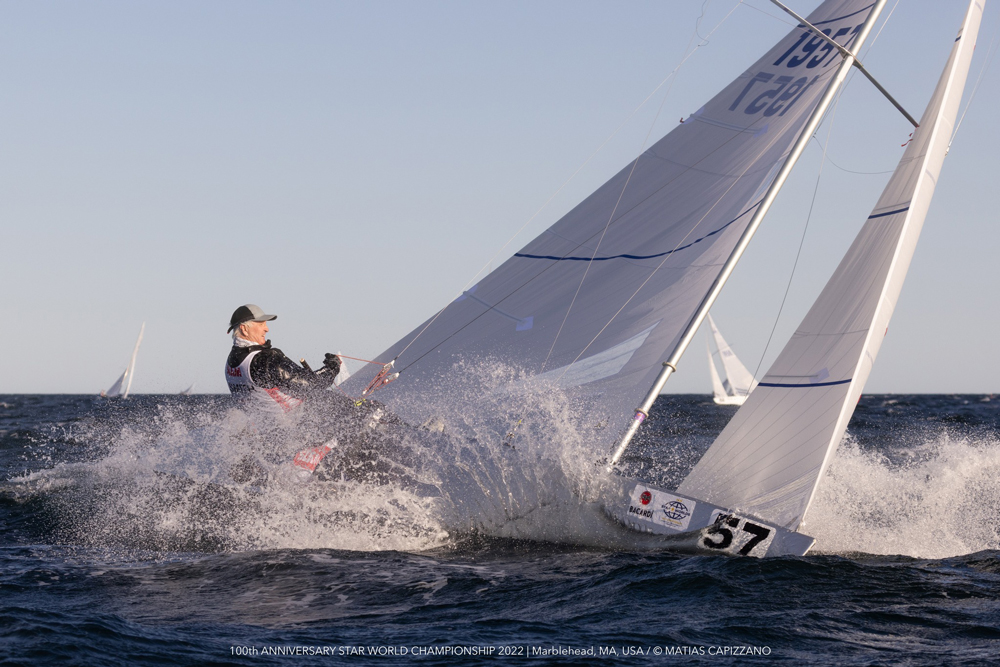 Learning from Your Star Ancestors
Dear 2022 Star Worlds competitors: Thank you for your warm welcome last week. It was an honor to sign so many copies of 100 Years of Gold Stars—even if many of you will never actually read it!
Seeing so many different generations and different nationalities united under one flag made me better understand why this Class is the oldest one design that still holds a world championship. The Star is a very hard boat to sail well, and for the past century sailors just like you have lined up together to see who's mastered it best.
But the true Gold Star of any Star Worlds is international friendship, something each and every one of you "won" last week. Here are three quick stories from your world-class history that, to me, best exemplify this most valuable aspect of Star sailing.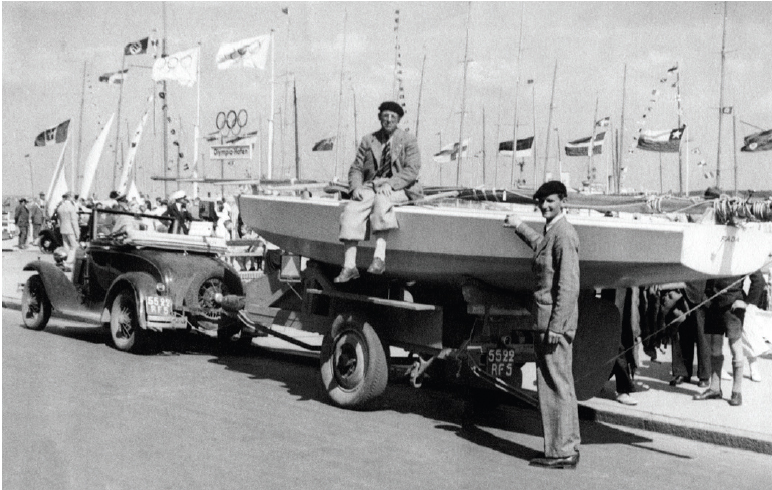 1939: Keeping it Flexible
Imagine arriving in Kiel, Germany, on the cusp of World War II, and finding your very detail-oriented hosts—many already in uniform—warmly welcoming 21 teams from soon-to-be-enemies like the USA, Holland, and Britain (as well as Italy and Sweden). Walther von Hutschler successfully defended the championship (with Egon Beyn), but in hindsight his most significant contributions took place off the water. Here are three ways Walther was a true friend:
He helped several American teams get out of Europe after the regatta
He carried the trophy to South America, saving it from certain loss
He filed "incomprehensible" minutes from the Annual meeting, which later provided a valid excuse for rejecting a crazy proposal: to throw out all measurement rules!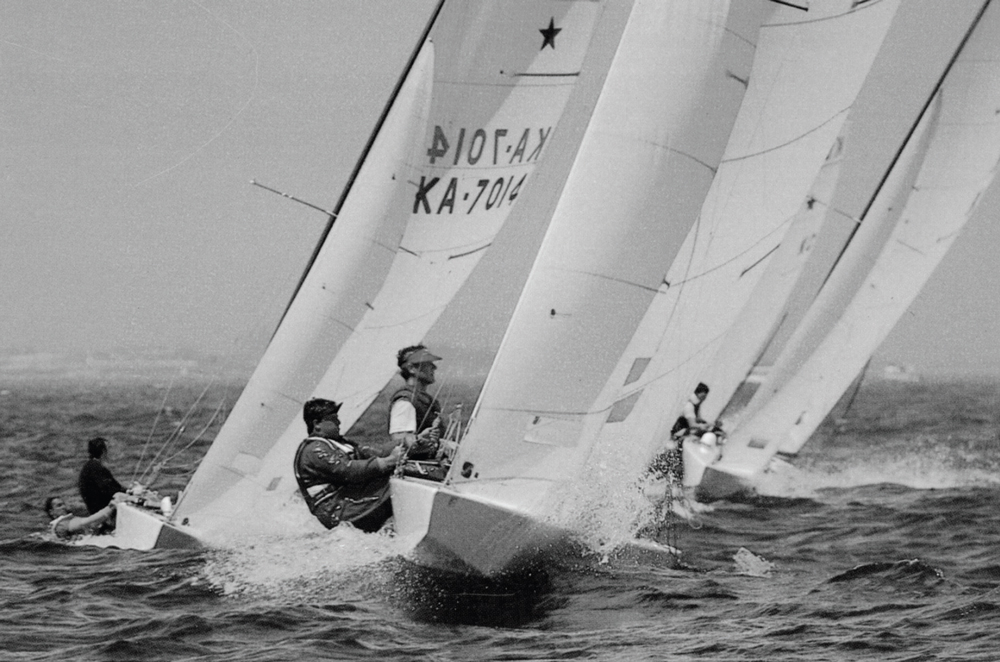 1985: Friends in High Places
A surprising number of you also sailed the Worlds 37 years ago in Nassau, which was won by Bill Buchan. But other than Bill's grandson Jamie, I'm guessing most younger sailors haven't yet heard how Bill and Steve Erickson somehow stepped a new mast out on the choppy race course of Montagu Bay. A hurricane had forced a two-race day in a strong easterly, and when these regatta leaders broke their mast halfway through the first race they both thought it was the end. Instead, friends in a speed boat appeared; Steve rushed ashore to pick up their spare mast, while Bill stayed behind to clean up. Despite the wind and chop, they managed to get the spare stepped and rigged and sails up just in time for the second race of the day; the next day, they won Bill's third world championship (and Steve's second).
After racing, Bill asked regatta chair John Rumsey how long he would've waited to start that second race. "He said, 'As long as it took to get your mast stepped.' He'd just sort of dragged his feet," Bill explained, adding, "It's good having friends in high places!"
PS Bill Buchan has written an excellent book called Star Fever, a must-read for all Star sailors.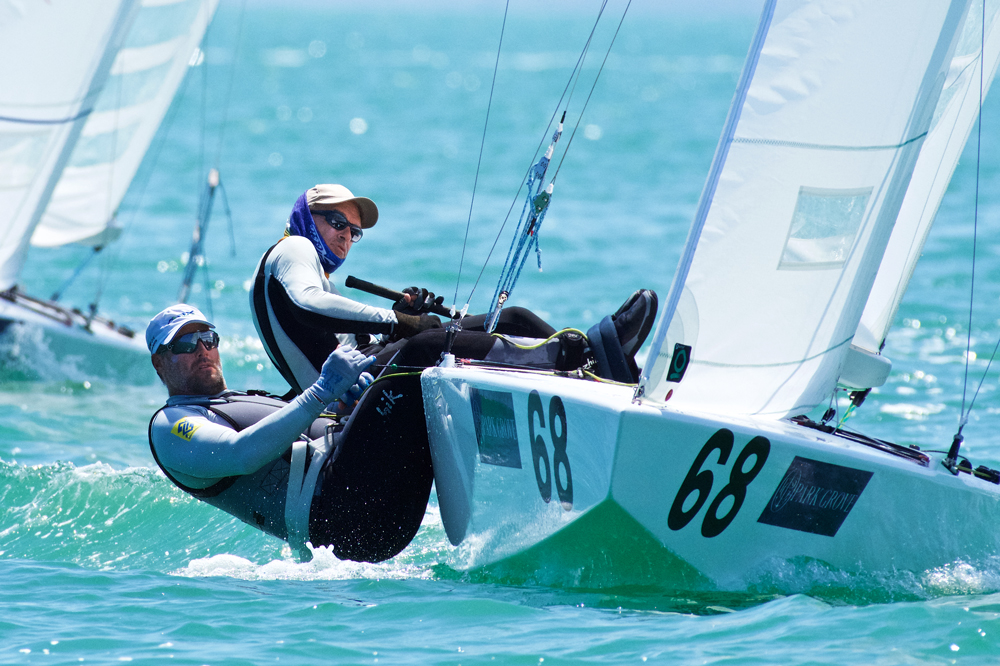 2011: Three Spares Are Not Enough
Bruno Prada, you are amazing. You have won the Worlds five times, with three different skippers—AND you are the ultimate friend to other sailors, freely sharing both knowledge and equipment. Which is why the story you told me about the 2011 Worlds in Perth, Australia, made me so happy. All four of the masts you sent to the regatta were broken when the delivery van took a corner too sharply… and you (rightly) didn't trust the shipper's promises to deliver more masts halfway around the world in time for racing. So you made a deal with Xavier Rohart, to borrow one of their rigs—in exchange for first pick of the spares, once they arrived. If you hadn't already proved yourself as a great boat park buddy, you and Robert Scheidt might not have even sailed the Worlds that year—and the two of you certainly wouldn't have won your second Gold Stars.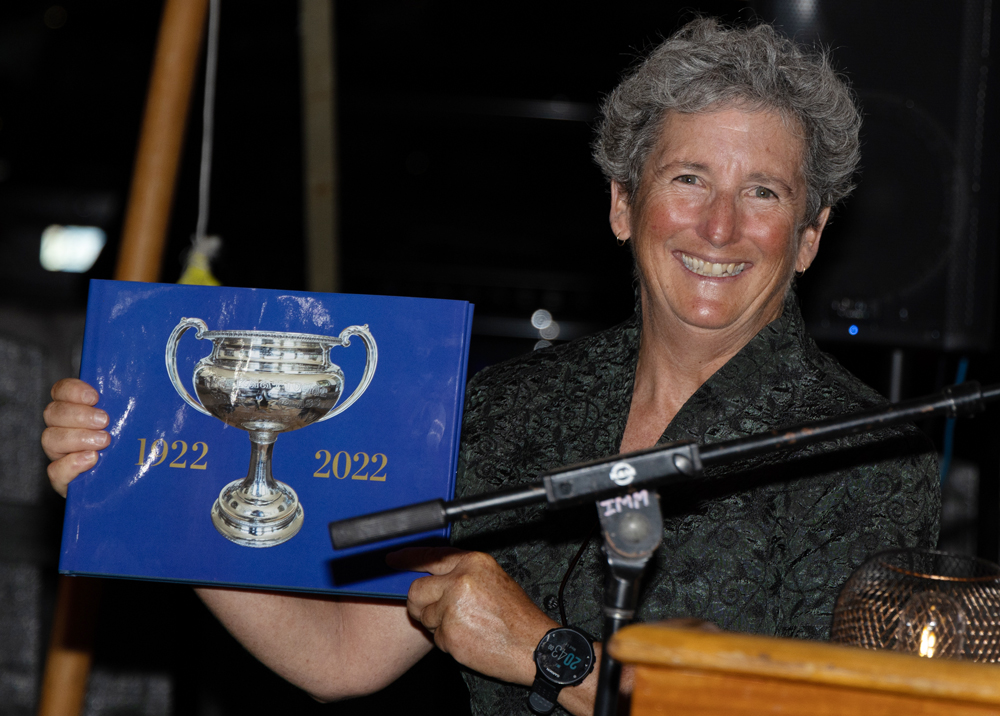 What Lasts
In any one-design class, sails and masts and even the best built boats don't last forever—but friendships formed by adversity do. And that's something each and every sailor was able to take home from the incredible Worlds of 2022. While I can't promise that repeating these stories will help anyone avoid breaking a mast or losing a future championship, I'm absolutely sure that this longer-term perspective will help everyone better appreciate the lasting strength of worldwide friendships.
Thanks to the incredibly resilient Star Class for choosing me to write this book (and sharing these photos). Here's to another 100 Years of Gold Stars!
Read more
Five Surprising Reasons to Buy My Next Book