Back in January, Paul and I joined the Sail Newport Thumb Yachting Guild, a year-round group that gathers along a chosen edge of Newport Harbor each weekend to race model boats—and rib each other. After working our way through many of the classic newbie mistakes, we're now mostly up to speed—though I'm still working on my boathandling, especially downwind. The ultimate goal is a wing-to-wing jibe, but since that's a long way off I'm instead going to share eight lessons that apply to full-sized sailboat racing—along with one more that definitely doesn't. Added together, they explain why I'm so hooked on racing these tiny craft.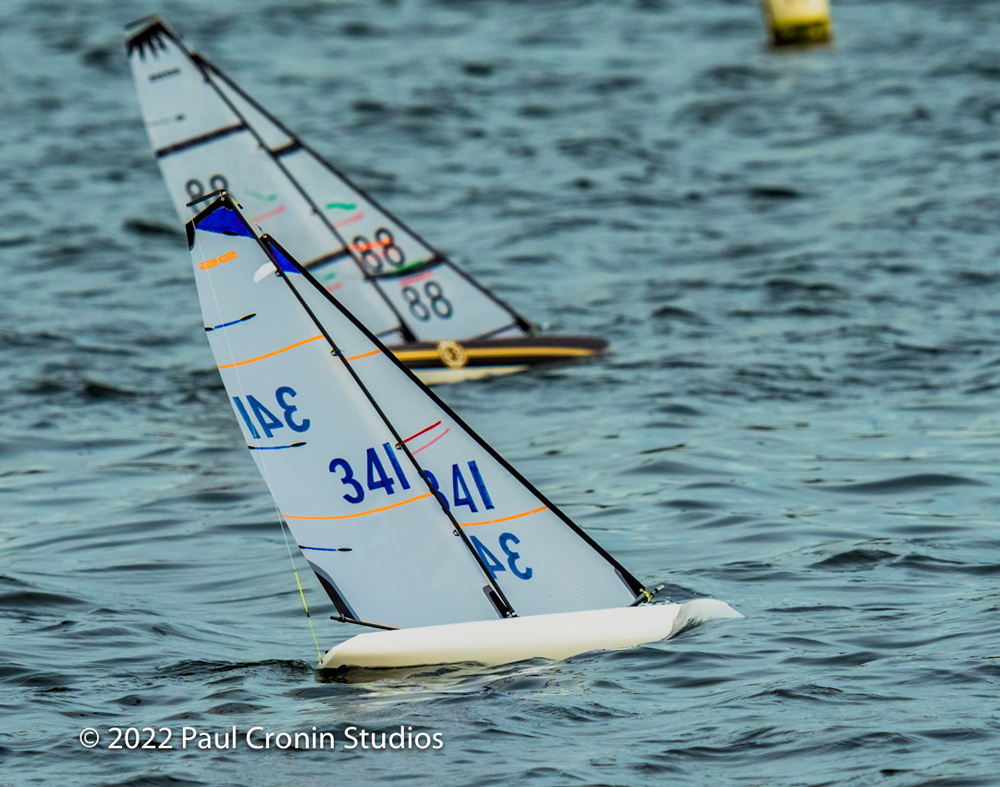 1. Racing won't be any fun until…
you are up to speed, with reliable boathandling. It takes a surprising amount of practice to dependably move both thumbs in their appropriate directions, especially during the stress and confusion of a crowded mark rounding.
2. It's a chess game
You can't out-hike or out-ooch your way into the lead. (This may be why one fleet wife calls it "your old man boat.")
3. I get to share the experience…
while still in the heat of the moment. But unlike the Snipe, the banter is with your competitors rather than your teammate—and everyone gets to steer!
4. Good basics and courtesy are rewarded
One fleet member owes his success almost entirely to consistently great starts and staying out of trouble. He's also the nicest guy in the fleet, so he gets an occasional break. Remember this approach—it works.
5. Top results require a complete and mesmerizing focus
No matter what else might be going on inside your head or around the harbor, keep your eyes on your own boat.
6. Clumps are slow
Don't get caught up in the little battles.
7. Muscle memory matters
The more time I spend operating the controller (which adjusts rudder and sheets), the more my thumbs "remember" from one weekend to the next.
8. The best sailors personalize their tuning
We all start out with the same numbers, but everyone at the top of the fleet has tweaked their settings to better suit a personal sailing style. So asking too many setup questions will eventually result in directly conflicting answers.
Last but not least, here's
9. The lesson that doesn't carry over to full-sized sailboats
It's the best bang for the buck in the entire industry. A new suit of sails costs only a tad more than one tank of gas, and replacement fittings are less than a latte!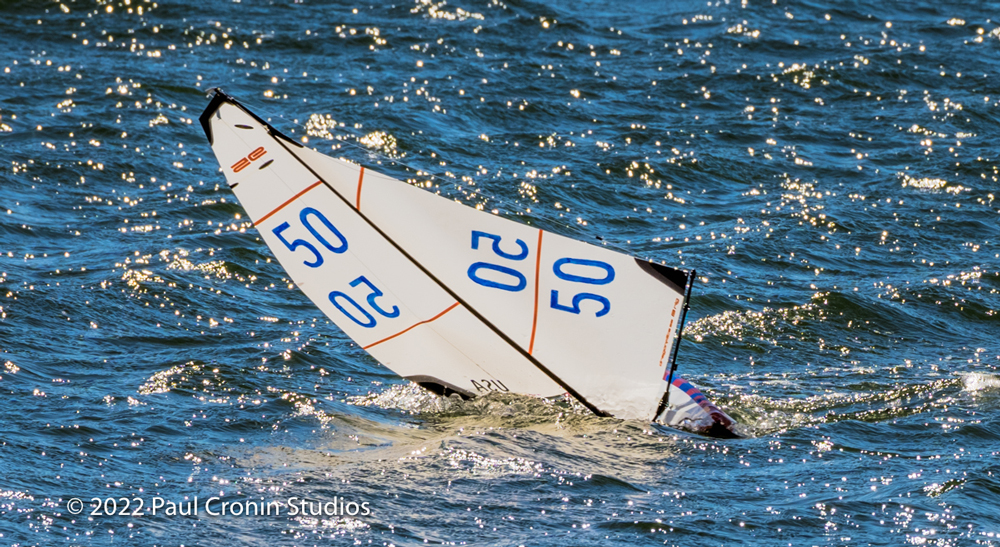 Even though the details seemed quite different at first, learning to sail model boats was like jumping into any new class. Listening and learning is the best place to start, but sooner or later we all have to develop our own style. Which is what will keep me coming back for more, even after I eventually master that wing-to-wing jibe.
For the techies out there, we race DF95s. Read more about our boat assembly on Paul's blog.