Sailing journalist and broadcaster Andy Rice has always been fascinated by what makes Olympic athletes tick, and he travels the world to interview sailors at the top of their game. That's why he's a valued Seahorse contributor. It's also why he interviewed me for his podcast, and why our infrequent chats always feel way too short.
When his usual travel abruptly halted last spring, Andy followed up on a chance discussion with super-sailor and coach Hamish Willcox. Over a series of Zoom calls, the pair developed Road To Gold (RTG), a step by step online course to improve racing skills.
A few weeks ago, I caught up with Andy (still locked down, in the south of England) to learn more about this new program. We had yet another invigorating chat—even though both of us were already quite tired of talking about sailing, and hungry to just go do it.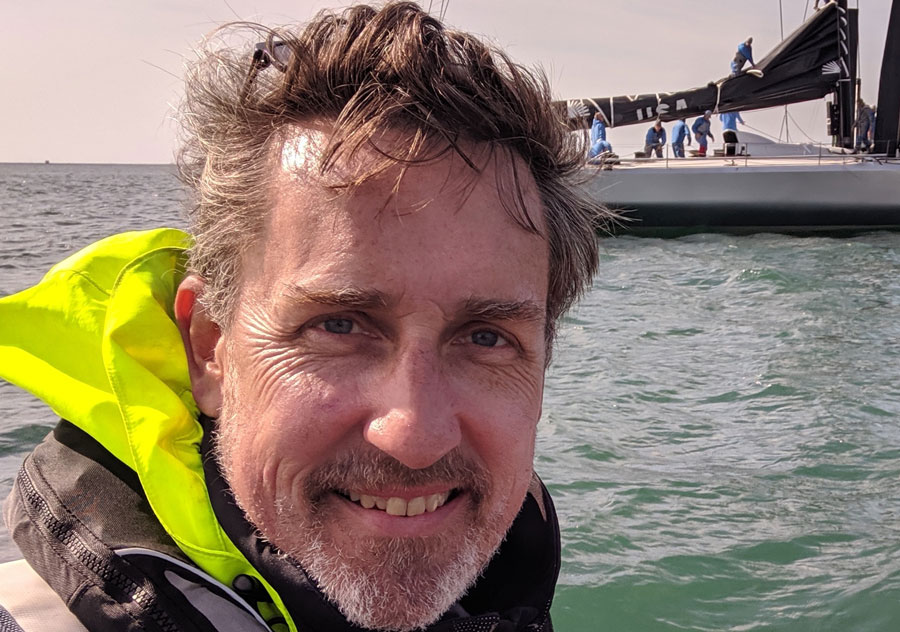 A program for all levels
Though it has attracted a slew of elite-level sailors, RTG can help everyone improve—no matter what level you're starting from. A free downloadable training kit includes 3 PDFs that will help analyze personal strengths and weaknesses, and then help structure your training (both on and off the water) to maximize learning. I wish this course had been around when I was training for the Olympics… but it is already helping me to get ready for the upcoming Snipe season.
I started by working through the priority checklist; from step #1, "Getting on the Right Road," down to #12, the very last one—Racing. "It's a very sequential learning course," Andy explains. "So many of us get distracted by bright shiny objects like a brand new set of sails, or you look across the boat park and you see somebody else who's got a different type of mast and you think, I want one of them, it looks shinier than what I've got. There are so many different approaches, you don't really know which way to look." Sailors of all levels have found RTG's structure and clear pathway very reassuring, he continues."Hamish's process takes you by the hand and says, Well, first ask yourself this bunch of questions. And be honest with yourself."
Hmm. My honest answer to a question in step #2, Fitness and Nutrition ("Are you the right weight/strength for your class?") is a very definite NO. I found several other "gaps" in my campaign, but that's the only one I really can't do anything about. (Because the answer to "Are you sailing with the right partner?" is a definite YES.)
Though RTG can help anyone looking to up their sailboat racing results, the timing of the program's launch—pandemic limbo, a postponed Olympics—attracted several top-level coaches and sailors looking for a way to keep their heads in the game. Santiago Lange (who survived lung cancer to win a gold medal in Rio, at age 54) has been supplementing his single-boat Nacra17 training in Argentina with Road to Gold, Andy tells me. "Santi said, 'Take this damn course down, because everyone's going to be doing the right thing now!'" He laughs. "I could've reached through Zoom and kissed him when he said that."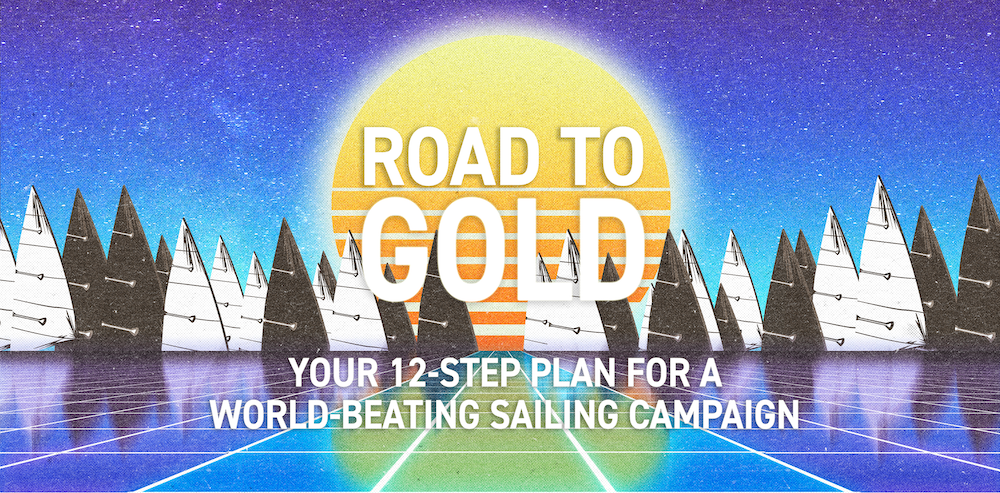 Personal progress
Hamish Willcox and David Barnes set a new standard in the 470 back in the 1980s. As an Olympic hopeful in those days, Andy says he was a big "fan boy." Now, RTG is helping him understand the mistakes he made that kept him from achieving his own Olympic dream. "I wrote myself off too early. I didn't think I was good enough, and I thought that gap was a talent gap. It didn't occur to me that actually there are ways of getting from here to there. The way Hamish describes it, talent is your entry ticket… what gets you into the game. But it's not what wins you the game. The simple lesson is that hard work and smart campaigning wins out over natural-born talent."
What's next for Andy Rice
When we spoke, Andy was still hoping he'd be able to get to Tokyo in July so he could cover another Olympic sailing event. Meanwhile, he's looking forward to getting back in his Musto skiff and maybe pulling off another successful port tack start. "That's one of my few speciality tricks. I can't keep it together around the whole race track, but I'm hoping with what I've studied on Road to Gold, I might be able to get myself together on that."
PS Listen to the entire conversation on Andy's site.
For more information and to download the free training kit, visit roadtogold.net