When I first developed my freelance writing business, I thought writing magazine articles would be both proof that I had "succeeded" and the ticket to financial security. I was right about the first part, anyway… so I was quite excited when the editor of Seahorse Magazine asked me to interview Malcolm Page, the new Chief of US Olympic Sailing. First I met a double gold medalist, and then I got a byline in the top international sailing magazine. What's not to like?
Writing Deep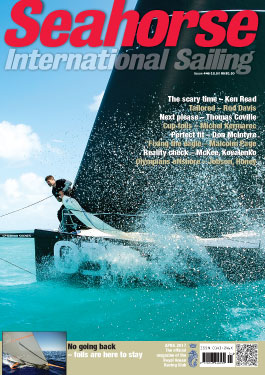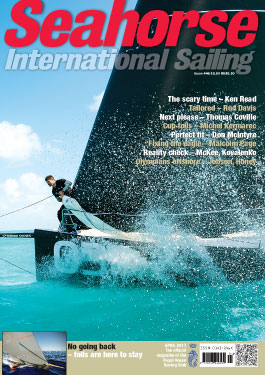 Seahorse takes the space to delve into the nitty-gritty, so writing for them inspires me to think both more globally and more deeply. Interviewing Malcolm made it easy to spot similarities between the Olympic sailing programs of the US and Australia, where Malcolm won his two gold medals (with two different skippers). After the article was published, editor Andrew Hurst responded: "The piece with Malcolm was really nicely written at the same time as being insightful. We appreciate that!"
(Seahorse has kindly given me permission to reprint the entire article for your enjoyment; follow the link at the bottom of this post.)
More Olympic insight
Another article in the April issue that's a must-read for anyone interested in the nitty-gritty of winning Olympic sailing medals is "A Complex Subject, Part I." Two of the best Olympic coaches in the world, Viktor "Medal Maker" Kovalenko (who coached Malcolm) and Jonathan McKee, share their thoughts about the benefits and risks of widespread coaching. To read an excerpt, follow the link below.
I plan to write regularly for Seahorse at least through Tokyo 2020. And while I now realize magazine articles might not be the ticket to financial security, a Seahorse byline sure does feel like freelancing success.
Read other Seahorse articles I've written
Read an excerpt from A Complex Subject, Part I
Visit the Seahorse website