Anyone who reads writing blogs (or listens to writing podcasts, or just talks to a random fellow writer) has undoubtedly given thought to the pandemic's effect on creativity. A year ago, I predicted that "all this free time for writing" would allow me to make steady progress on my next novel. (What can I say; I'm an optimist.) My 2020 hindsight reveals—as usual—a more complicated reality.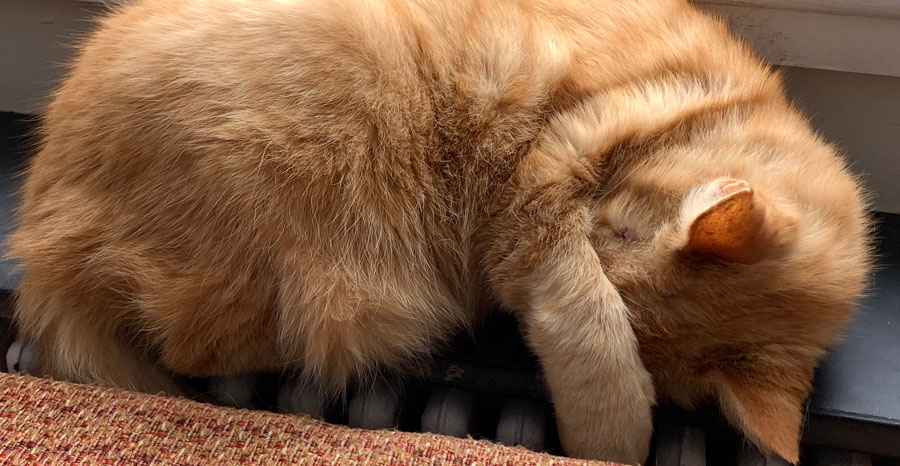 It's not exactly a mathematical equation, but compared to a "normal" year (one that includes travel and racing), I estimate that a lower production of words that will eventually carry forward to the final draft. Turns out, I write best when living my best life—and that has just not been possible for the past year. A change of scenery sparks my brain in ways the same four walls (nice as they are) can never do. And not-thinking about writing (for me, best achieved by the combined mind and body challenges of sailboat racing) is often the best spark for the alchemy required to build worlds and get to know characters. 
Creativity is shy; It only comes out to play when It feels safe. Worries of any sort (money, infection, grocery shopping) keep It hiding under the bed, head hidden beneath a paw. Some mornings I can coax It out by just showing up and putting my ass in the chair. But on too many mornings this past year, no matter how many tempting treats I set out for It, Creativity didn't even bother to open one eye. 
(Maybe I should've joined It under the bed, rather than trying to write through all that uncertainty and despair.)
Despite that ongoing challenge, though, the year was definitely not a waste. Last September, I got to channel my annual back-to-school energy into a virtual 12 week course on Novel Planning. That forced me to think about my story in a new way, added several new tricks to my writer's toolbox, and—by providing a peek into the minds of ten other authors—made me appreciate the uniqueness of a story only I can write. So the pandemic brought me fresh and unexpected gifts of both education and community, even as it scared Creativity deeper into Its safe space. 
Hopefully, thanks to science and government, it will soon be possible to live our best lives again. Already, spring has inspired Creativity to emerge (yawning, rubbing paws into sleepy eyes; "now, where were we again?") on most of my ass-in-chair mornings. Perhaps, looking back a year from now, I'll tell you that the pause of 2020 led to a 2021 burst of productivity, balancing out—or even pushing positive—the productivity equation. 
More likely, this year's reality will be a little more complicated, too.
How has the past year of uncertainty affected your brain space? Share a thought in the comments below, or send me an email. I read every single thought, and I really enjoy our conversations.