Are you looking for a way to get out on Narragansett Bay and watch The Ocean Race InPort Race May 20, or the restart May 21 when these exciting boats head across the Atlantic? If so, please consider joining me onboard the Coastal Queen, the largest of the Jamestown Ferries, where I'll be doing live commentary. I've done this only once before, for the start of the 2022 Newport to Bermuda Race, and it was surprisingly well received. Based on previous experience, I'm sure The Ocean Race events will be even more fun (for all of us).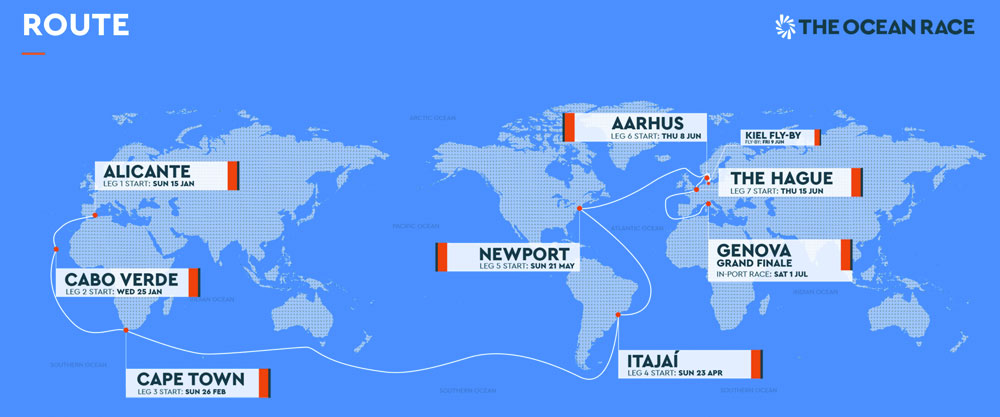 The first two finishers of what is basically the world championship of ocean racing arrived yesterday afternoon, and Paul and I went down to watch from the shoreline. The boats are quite different from 2018, but the Bay was just as crowded with the welcoming fleet.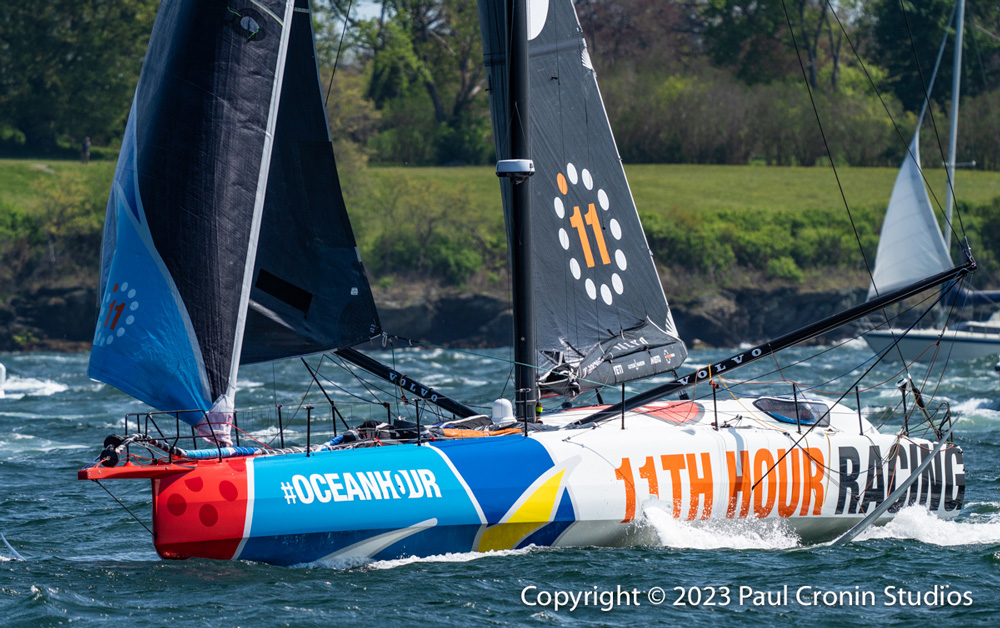 In 2018, Paul and I were lucky enough to join our friends on their 42-foot cruising boat for the In-Port Race of what was then called the Volvo Ocean Race. It was pouring rain, so we were very glad of their bimini and dodger—and I felt sorry for all the folks who were sitting in less protected cockpits. Rhode Island weather can be quite iffy in May, but there is usually good breeze—so this year, we may even get to see the boats foiling!
No matter what the weather brings on that special weekend, I'm again planning to stay dry since the Coastal Queen's upper deck is fully covered. The lower deck is enclosed, and all of its ADA-compliant seating gives a water view on one side and access to the bar on the other.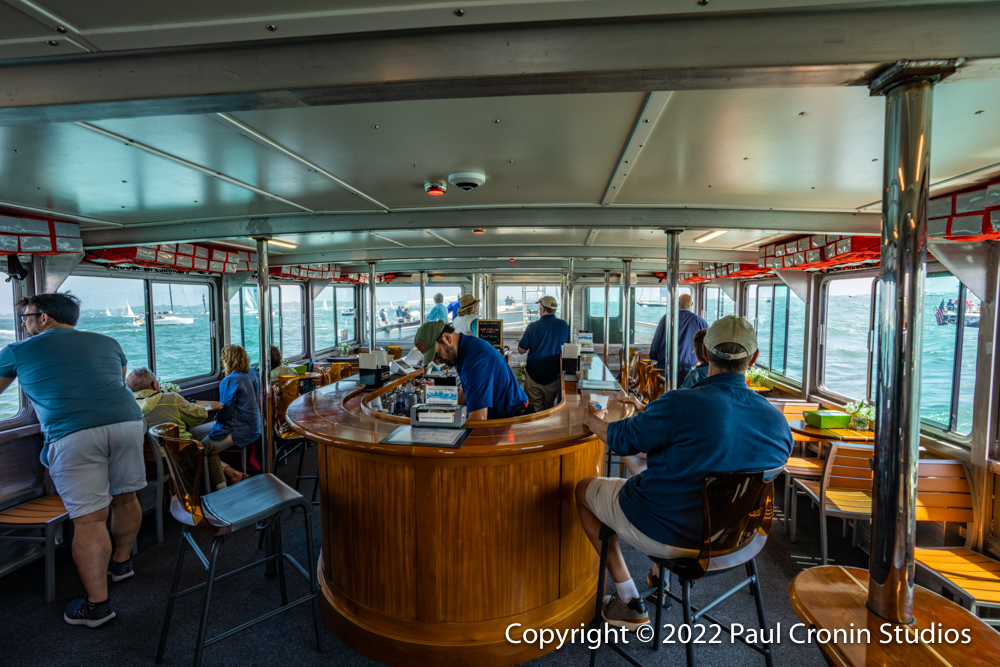 The Ocean Race is one of the toughest sailboat races in the world, and for two short days it's all coming to you live and in-person from Narragansett Bay! Helping spectators understand what's going on will give me the perfect excuse to dive even deeper into this spectacular stopover, because that's the only way to convey the unique accessibility of our sport: I get to share with you the excitement of watching friends and acquaintances from around the globe push both themselves and each other before they head off across the Atlantic.
If you do want to join me, make a reservation (you may have to scroll down past Coastal Queen's many other cruises). I look forward to seeing you onboard! And who knows, I might even manage to work this experience into a future novel…