A few weeks ago, I reached into our mailbox and found a surprise: a square blue envelope with the return address of a former teammate. I opened it right away, because I was quite curious about why she was reaching out; we don't see each other very often, and I'd recently stopped by for a visit so I figured we were all caught up. 
Turns out, she was writing just to say how much that visit meant—which, in turn, reminded me how special our hour together had been.
I've been thinking a lot about the power of letters, because they play a role in my WIP. While trying to determine whether those fictional epistles will survive the final edits, I've realized that the most touching letters are a unique combination of content and presentation—which is actually true of all thoughtful writing.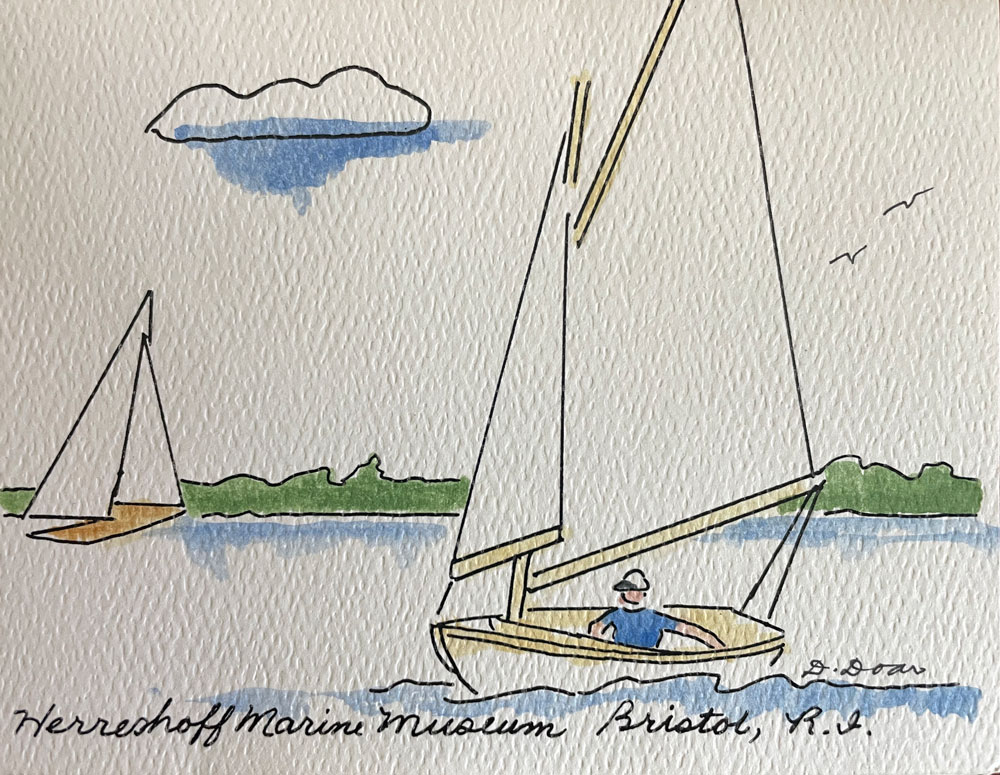 So, before I added this new addition to my memento drawer, I took a few minutes to admire and read through some of the other cards I've received. Here are a few highlights: a note that arrived just after the COVID lockdown, when we were all so desperate for any "normal" communication. The passing of a good friend's father. And what might be my favorite of all time: an unexpected thank you note from an "insta-like" connection. That one brought back our single chance meeting so perfectly, it was hard to be believe ten years had already rushed by. 
Then there's the friend who sends a hand-drawn card each and every Christmas, always with a thoughtful note of explanation about what inspired the drawing; I've saved every single one.
My favorite epistolary novel is The Guernsey Literary and Sweet Potato Pie Society, and I've always wanted to write a book that tells a story entirely through letters. But I've never figured out how to keep that story moving forward inside a "letter-y" voice. And now that emails have taken over as my primary form of communication, that approach only seems less and less possible. 
I am also absolutely sure that emails won't ever have the same impact as the mystery and appeal of a handwritten envelope. 
Reaching out by actual mail always seems like such a small thing when I'm the sender, but as the recipient I consider it a very special token of friendship and remembrance. So thanks to my former teammate for sparking this post—and to all of those other thoughtful friends and family members who've taken the time to dash off a few thoughts, address an envelope, adhere a stamp, and send a small envelope winging off to me so I can ponder for a quick moment what might be sealed inside.
What about you, do you save cards received from friends? Share your thoughts in the comments below, or send me an…. email. I read every single one—even though they're not handwritten!