Apparently, the writer's conference Muse and the Marketplace is usually in May.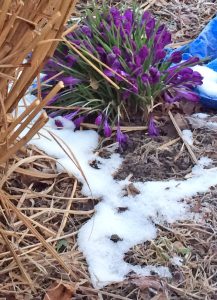 For 2018 it took place April 6-8, and for this first-time attendee the timing was perfect. After all, what better time of year to breathe new life into writing and publishing goals than the startling contradictions—snow-showers, flowers—of an early spring weekend in Boston?
For visitors from outside New England, it probably still seemed like winter. For locals, the damp gray-on-gray outside created a cozy snow day-sleepover atmosphere inside. And for such a gathering of deep thinkers, how a city on the North Atlantic wakes up from its long winter's nap—one step forward, two steps back—made an apt metaphor for the erratic agony and ecstasy of writing, editing, and publishing.
"The Muse," as it's known to insiders, offers something to writers at all points on their journey, which explains the whopping 800 attendees. There were sessions on everything from sentence-crafting to "Saying the Unsayable." Experts talked us through author platforms, query letters, and the changing face of publishing. For writers who'd signed up in advance, there was a very well-organized (and sold-out) "Manuscript Mart," where one-on-one meetings with agents and editors offered personalized feedback.
As an actively querying author, my goal going into the weekend was to shake hands with as many agents as possible. Three days later, my biggest takeaway was quite unexpected; spending time in the same room with someone can provide many lessons, even without a handshake. Listening in as four agents dissected other people's first pages, I found myself reversing roles; mentally sending apologetic emails explaining that, sadly, they were "not a good fit for my writing goals." Spending time with other authors, I remembered that each of us has a distinct story to tell. Best of all, chance meetings led to friendships that will, I predict, be both enlightening and entertaining for many years to come.
I've been to writer's conferences before, but Muse18 was something special. It supplied the best of college (directed learning, impromptu hallway chats) without much of the worst (cliques, feeling like a dweeb for going to bed before midnight). Yes, agents tended to share breakfast with other agents (and we authors gathered the wagons as well), but everyone was quite approachable; I never felt like I couldn't interrupt if I had something important to share. The atmosphere was supportive, friendly, and outgoing (though also—at least for this country mouse—more crowded at times than I preferred).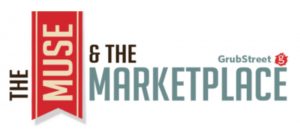 Maybe Muse "should" be in May, but this year's version came at the perfect time for me. Eleven months ago, I wouldn't have even known the words for what I didn't know. A month from now, the weather will be better for sailing than butt-in-chair-learning. Muse met me where I was and helped me navigate down the publishing path, at a far more predictable forward pace than Boston's spring weather. And that (like that less-traveled road, in that yellow wood) has made all the difference.