This week, on my morning set aside for blog writing, I must admit I was completely out of ideas. What can I say, it happens. Outside my window, a perfect spring day beckoned… so I turned to the archives, searching for "Spring" through thirteen years of weekly posts. Of course that turned up a healthy collection of writing that celebrates this incredible time of year, when bottom paint mixes with the heady scent of lilacs and first sails tap into summer's pure potential.
This year, a string of northerly gales has slowed the start of the local boating season. Watching the earliest launchers flailing away on their wind-thrashed moorings made me glad we were still toiling away on our own craft—but now that the weather has finally locked into "must get on the water" temperatures, my last-day-of-sixth-grade excitement has arrived.
So instead of trying to find fresh words to describe the many joys of spring and launching season, here are a few blog posts from the archives that still ring true today. Thanks for reading. If you can stomach a little extra screen time—before your own spring temptations lure you away—please leave a comment or send me an email. I read every single one, with gratitude.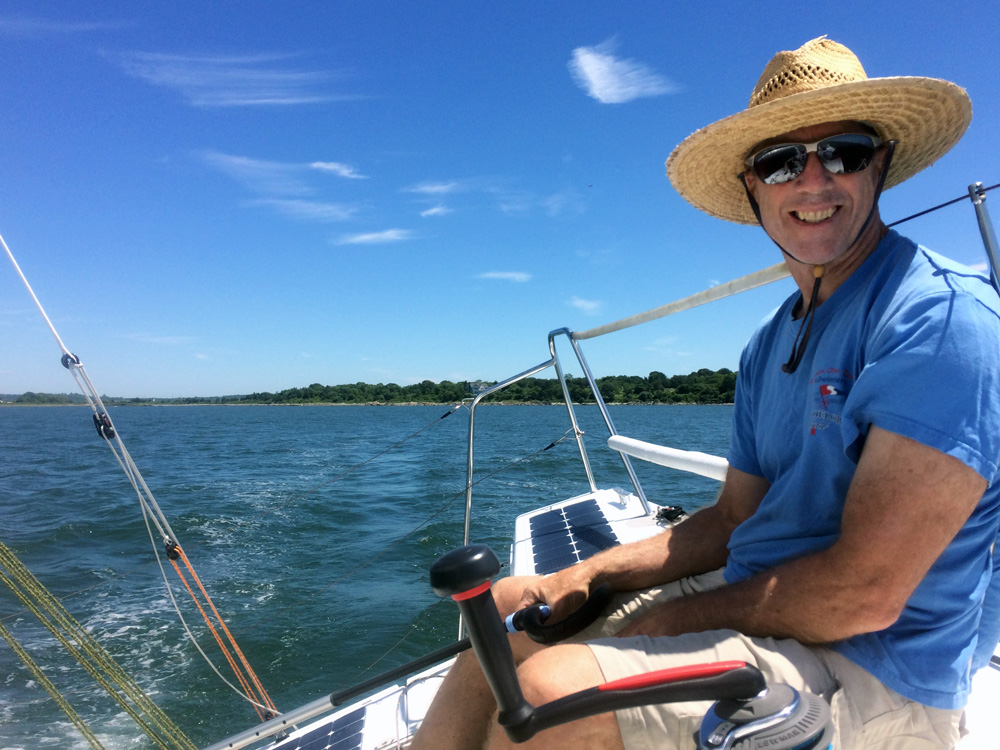 Thoughts for a Spring Friday (2010)
"As I force myself to stay at my desk on this lovely morning, I'm hoping this afternoon to sneak out and dig in the garden. Don't tell my clients, okay?"
The Secret Habits of Spring Trees (2016)
On this morning's paddle, I figured out yet another reason why I like spring so much: each tree on the shoreline shows its own personality in deciding when to leaf out. I prefer to think of it as a "decision" each tree makes for him or herself. "I'm going to be an early spring leafer," one might say, perhaps as a New Year's resolution. Every day is different; even morning to evening, what's blooming and who's leafing out can make significant progress. 
Spring Sailing Fever (2018)
It's like the last day of sixth grade, times ten; adrenaline thumping, eyes jumping from creeping clock to the window full of blue sky and bending trees. Sailing brings us perspective, which helps us slow down enough to breathe in the beauty all around us. So now, if you'll excuse me…