It's been 53 days since I last went sailing, the longest break I can remember in several decades. And while it's been a fantastic time full of progress on many fronts, I'm hungry to make sail. It's like the last day of sixth grade, times ten; adrenaline thumping, eyes jumping from creeping clock to the window full of blue sky and bending trees. As Jimmy Buffett likes to say, It's five o'clock somewhere.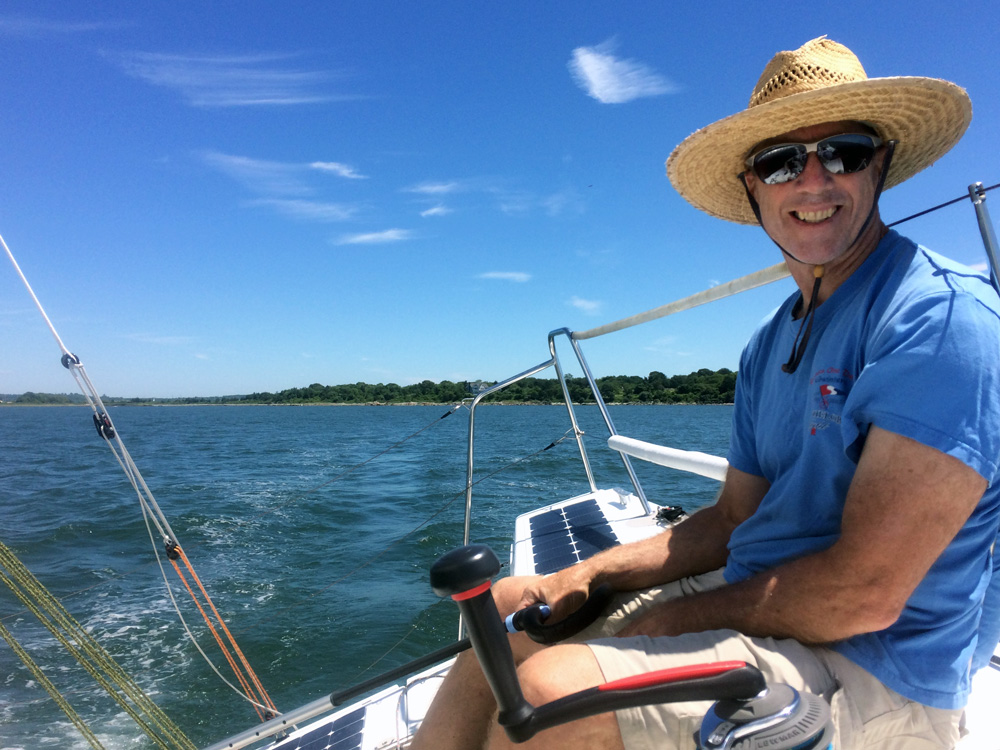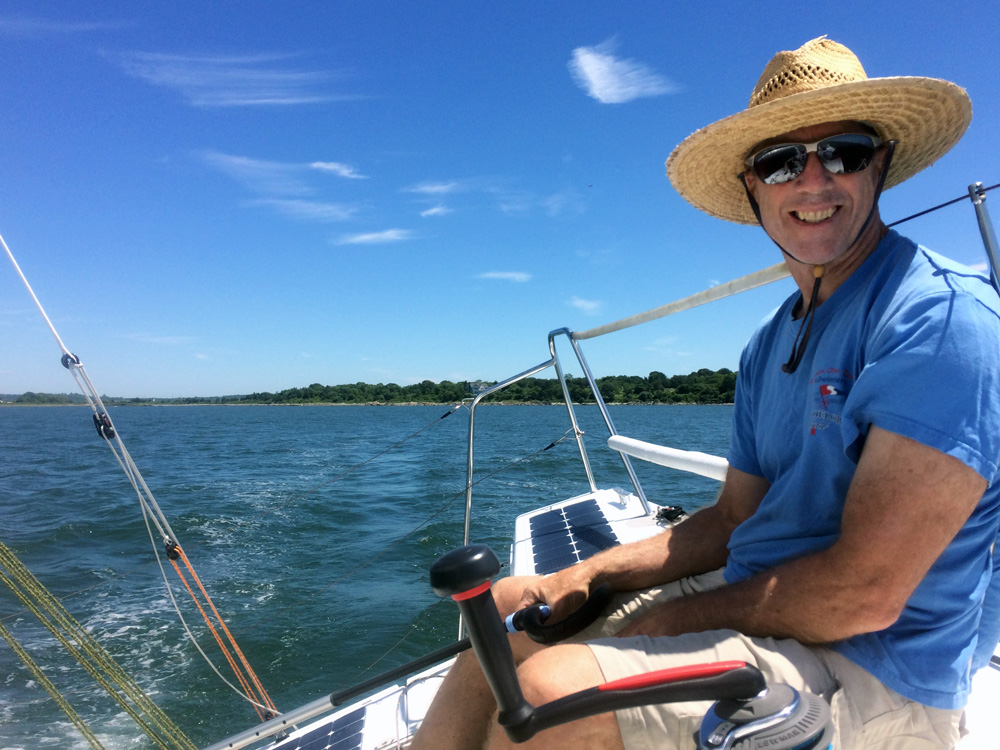 My characters (and my husband) get grumpy when they're not able to see the horizon. So do I. Stand up paddling is a great cure for winter's cabin fever, because simply getting on the water is a large part of the sailing addiction. But there's still no substitute for making progress without direct physical effort, for harnessing the wind and adjusting course for set and drift. Whether racing or just out for an evening cocktail cruise, the basic appeal is the same; white bow slicing a fresh path through blue water. No matter how crowded or familiar the waterway, I feel like an explorer discovering new territory, because every single sailing experience is slightly different.
Sailing teaches us so many life skills; humility, patience, vectors. The three most important are these:
We are not the center of the universe.
We can't control wind, waves, or happenstance.
We are happiest when we live in the present.
From the moment we let go of mooring or dock, both safety and happiness are directly dependent on being aware of our immediate surroundings. Which is why conversations in the cockpit are so rich and full and memorable, even when they focus on day to day minutiae. Sailing brings us perspective, which helps us slow down enough to breathe in the beauty all around us.
So now, if you'll excuse me…