I have to admit, I don't watch too many short videos. If I'm going to sit down in front of a screen for pleasure and/or education, it will usually be a full-length feature movie or documentary. I'd much rather absorb any shorter lessons by reading.
But of course I have to watch whenever Paul posts a new episode of In and Out of the Boat Shop, especially when it's about our latest addiction: wingfoiling. Thanks to 360 camera footage and some serious editing, he takes us for a ride—without even getting our feet wet. (A few months ago, his hard work was what made it possible to show you what it's like to become a Harbor Butterfly.)
Paul's latest video both educates and entertains. First he explains the wingfoil gear we use and the upgrades we've made over our first year. Then he shows us his own progression: from jibe-falling to the foiling jibe—a move both beautifully elegant and REALLY HARD.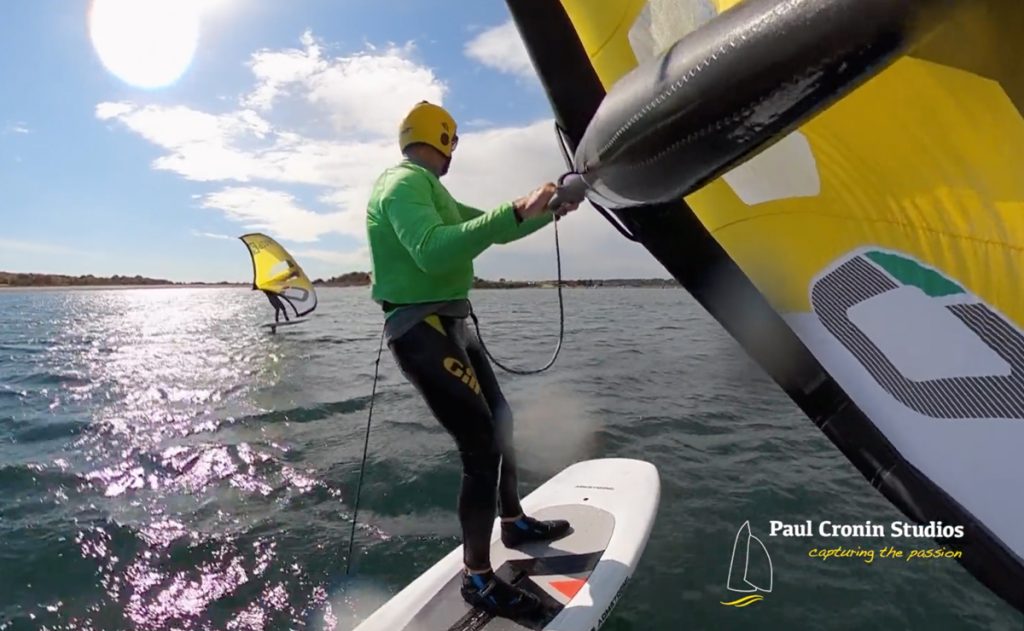 Jibe-Falls
As soon as I turn downwind, the board slows down and comes off the foil. While there's no shame in a non-foiling (and non-falling) jibe, I'm already hungry to replicate that smooth, gliding, silent turn—even though learning to do so means a lot of swims in a rapidly cooling harbor. Fortunately, I now have a video to study that will help me figure out how to maintain speed, carve just the right angle, and switch hands and feet "effortlessly" to come out on the other side, still flying. 
How much longer?
Last year, we packed up the foiling gear in mid-November. This year, we're going to keep at it until it takes more time and effort to get dressed and undressed than it does to sail. That's a sure sign that it's time to shift into winter mode—at least until February, when we'll head south for some warm-water adventures.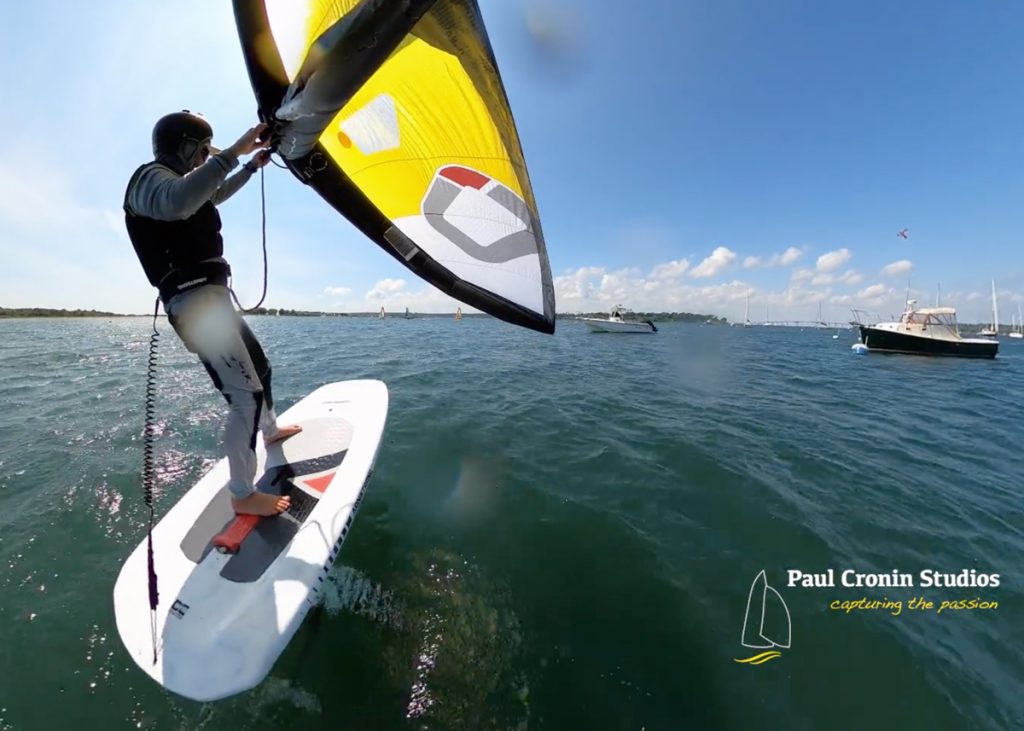 Still Snipe Sailing, too
PS: Paul may be focusing exclusively on wingfoiling these days, but I am NOT giving up the unique joys of Snipe sailing. Kim and I are already looking forward to the winter regattas in Florida, and I'm also working to (re)invigorate Narragansett Bay's own Snipe Fleet 17 for the 2023 summer season. If you want to be added to our quickly growing contact list, send me an email or drop a note in the comments below—I read every single one, with gratitude.  
Okay, I'll stop blabbing on now and share Paul's new video. And then I'm going to go watch those gorgeous foiling jibes again, and again, and again—because that's soooo much easier than trying to learn it myself and going for yet another October swim. 
Paul's previous video gives a quick view of wingfoiling (including a few crashes).