I spent last week in San Diego for the Snipe Nationals—and was reminded once again of the unique joys of both travel and one design racing. It's always hard leaving home, especially during High Summer, so I thought I'd take the time to explain why this trip was especially worthwhile (despite our mediocre results).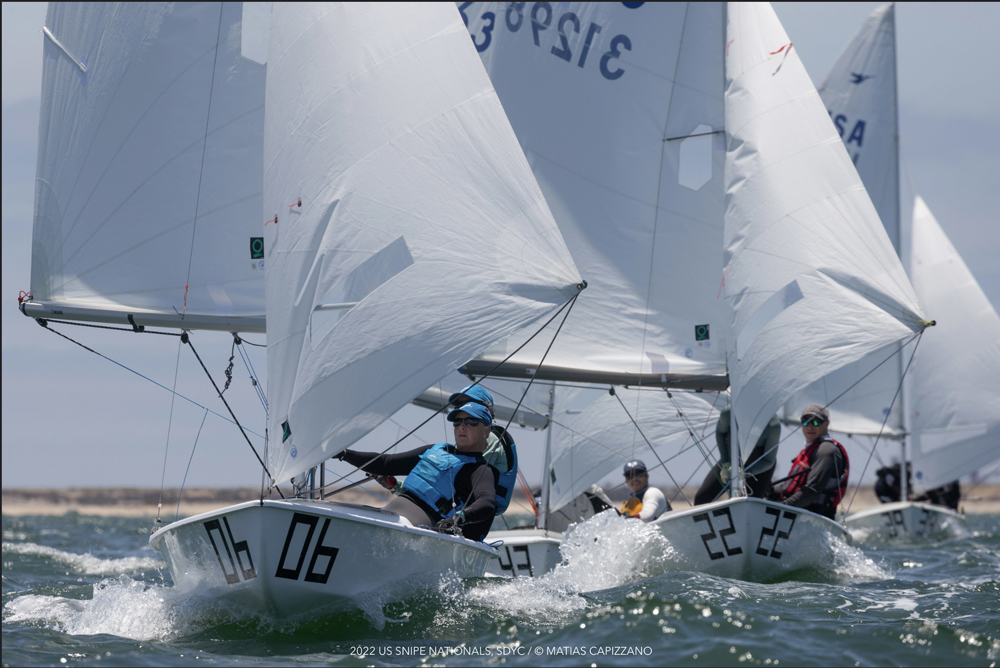 Only three ingredients
Nearly three decades ago, I identified three requirements for regatta fun in an article entitled Why Sail a Snipe. They continue to be: "Competitive racing, fun parties, and something unpredictable, which prevents the nagging sensation that you've just been to a repeat of your favorite movie." There is always plenty of tough competition in San Diego. And despite a lengthy tow to and from the race course, consistent sea breezes meant we got in two races and were back onshore in time for the evening's party. As for that something unpredictable? Well, these days I leave that to the younger sailors…
Shoreside details
Though rigging and registration are pretty universal at Snipe regattas around the world, the backdrop—boat and crew logistics, housing and breakfast and boat parts, even that pesky three-hour time zone change—make any "away" regatta a distinct experience. In Point Loma, both shopping and dining are easy. For boat equipment, Sailing Supply (only a short walk from San Diego Yacht Club) is one of the few places left in the country where you can still find a variety of parts for both one designs and big boats—and get custom rigging made to order. I forgot to pack sunscreen, but the local drugstore (only three blocks from the harbor) carried my preferred brand, Blue Lizard. And there were so many dining options, the biggest challenge was choosing what to eat on the few nights when there wasn't a regatta dinner. (Reach out if you want to hear more about my favorite spots.)
Boat park conversations
The best part of the week happened both before and after sailing, when there was enough time to catch up with friends I hadn't seen in several years—and make a few new ones as well. We veterans reminisced about shared regatta highlights—though we were often a little hazy on the details. I also took the opportunity to chat with several juniors, and all of them are jazzed about the high-level, friendly, and affordable competition they've found in the Snipe Class. They weren't yet born in 1995, but what I wrote then is still true: "The Snipe class is where college sailors go to die and world champions come to relax. The combination is anything but dull."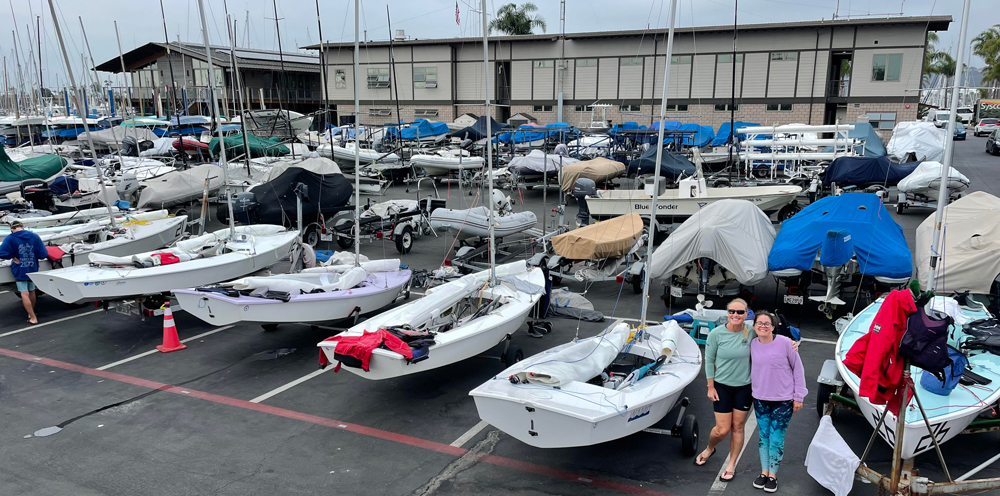 Best perspective
Casual interactions like this, with people who share my interest in Snipe sailing but otherwise represent a wide range of ages and home bases, are what I missed most throughout the travel-free days of the past two years. It's all too easy to let ourselves be sliced and diced into "us" and "them," using age or geography or other differences as silos, when really we are all after the same damn thing: the pursuit of happiness, however we happen to define that. For me, it's the unique joys of traveling to Snipe regattas—and, of course, the fresh perspective I bring back home with me, just in time for the rest of High Summer.
Got a special joy to share…
Even if it doesn't involve one design sailing or travel? Add it to the comments below, or send me an email. I read every single one, with gratitude.