A few weeks ago, Paul and I took some out-of-town family for a tour of Hadley Harbor onboard Pierre. As we motored into the crowded anchorage, I quickly realized that most powerboaters waved, while many sailors did not—the opposite response to the greetings we would've received if we'd been (as usual) navigating through the harbor on a sailboat. We even spotted one friend who didn't recognize us—and got an unexpectedly dirty look from another sailor.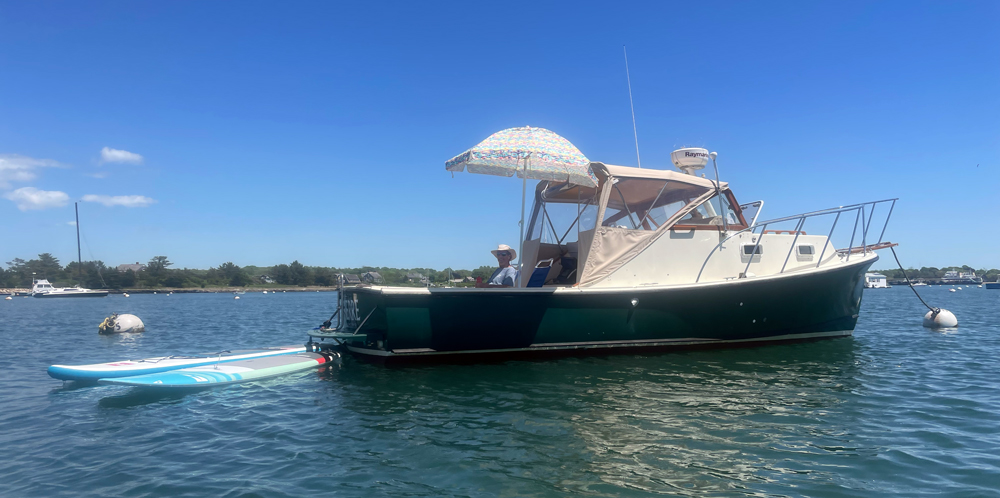 When I mentioned this observation, my niece's boyfriend said that he had never heard the term "powerboat" before. On the lakes of Minnesota, he explained, such vessels are just called "boats." (Wind-propelled craft, he quickly assured me, are definitely called "sailboats.")
Regional language variations are nothing new, but this was definitely the first time I'd considered the term "boat" as a generic default for a motorized vessel. I always thought it was just powerboaters who used it that way! But in an area like Minnesota, where sailboats are a rare odd sighting and powerboats are the norm, it would make sense.
In my saltwater world, what is meant by "boat" will vary with who is talking. Sailors commonly refer to their own craft as "boats;" so do powerboaters. Without any other context, there's no way for a listener know for certain which world the speaker inhabits.
And they are different worlds! Inside Hadley Harbor that day, we were all lucky enough to be enjoying a well-protected harbor accessible only by privately-owned vessels. But the dividing line between power and sail was still glaringly obvious—and a great reminder that how we are perceived by others depends not just on the words we choose, but also on what kind of "boat" we take on our next harbor tour.