One of the most important buzz words in book promotion is "platform." Publishing expert Jane Friedman defines platform as the "ability to sell books because of who you are or who you can reach." In today's world of decreasing publicity budgets and increasing competition, it really matters how many people will be listening when an author announces their own book's publication—perhaps even more than what they've actually written, since none of us will read a story we don't know about.
I was thinking about a different aspect of "platform" during my most recent on-the-water yoga session, because it took place in a new "studio." For the past ten summers, I've tied my paddleboard astern of Matsya for an hour of SUP yoga, which was quite lovely—despite the occasional unplanned swim. This year, I've migrated to Pierre's flat cockpit area, which is much wider than a yoga mat—or any SUP. As I stretch and bend and try to find the stillness between movement and breath, my "platform" is a whole lot more stable—and also more private, thanks to Pierre's high side decks.
(This area is also big enough to carry our many water toys to distant harbors, but that's a story for another day.)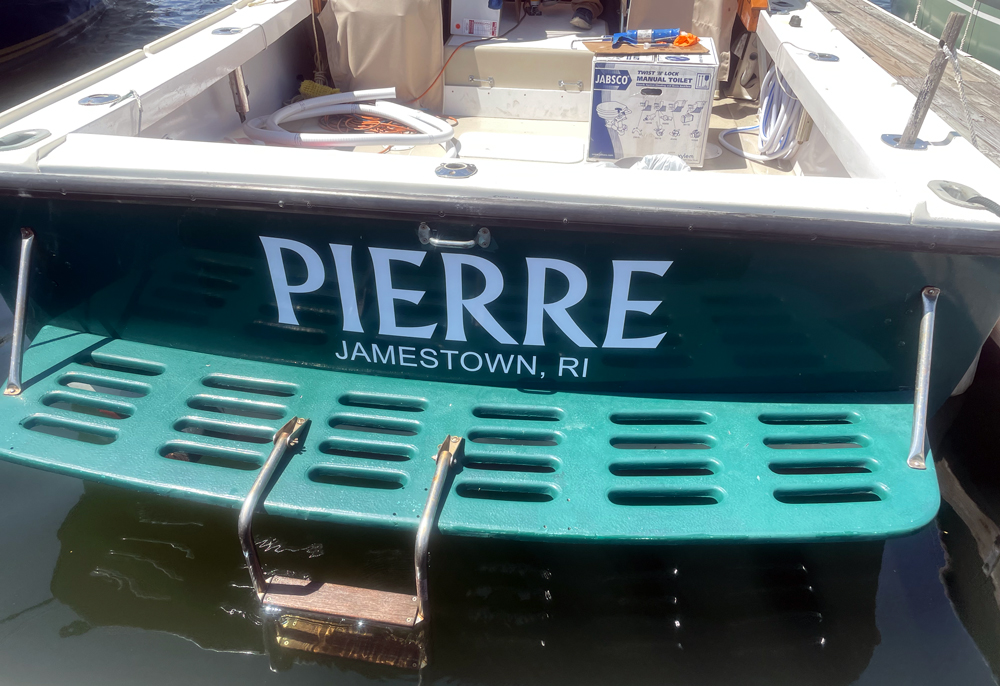 On that bright morning, as I smiled up at the blue sky and admired the shimmering harbor around me, I thought about how trusting our platform can completely change our "posture" (another word that can have many different meanings, depending on context). In Pierre's cockpit, I'm able to balance on one leg—something I could never do on my 30-inch-wide paddleboard. I can also close my eyes and tune out the world, because I'm hidden from curious onlookers; no one will judge my awkward asanas, or stop by with a friendly but poorly timed greeting.
In yoga just as in life, a stable platform encourages me to take more risks; to try new postures, in all meanings of the word. And that's why this year, my new yoga studio onboard Pierre is at the top of a lengthy summer joy list.
Also, I note that this most recent change of perspective provided the spark for yet another blog post. 🙂
How about you—what's your summer joy in 2022? Share it in the comments below, or send me an email. I read every single one written by a live human, with gratitude.