A few weeks ago, I attended (in-person, yay!) the very first U.S. Sailing Hall of Fame induction ceremony to take place in the future home of The Sailing Museum. Formerly known as "the Armory," this iconic brick building in downtown Newport was built in 1894, to house the local militia.
For sailors of a certain age, it is best remembered as the home of stormy America's Cup press conferences. Slightly younger folks like me remember frostbiting Lasers out of its dirt-floored basement, until the incredibly competitive fleet outgrew that space and moved over to Sail Newport. Now, thanks to long-term vision and an impressive renovation, it will soon be a true home for American sailing excellence.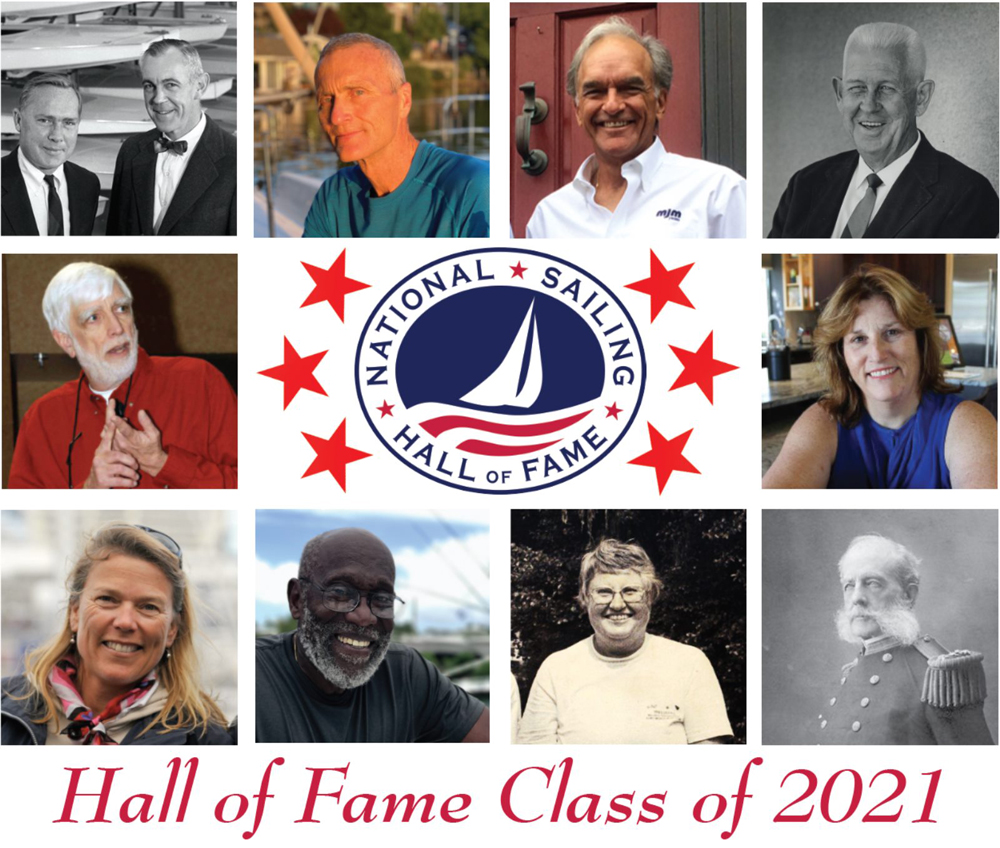 The induction ceremony gathered together many of our sport's heroes, while also providing a surprising reminder of their accessibility and humility. I've raced against several of the inductees, and I've also profiled a few for Seahorse and other projects; I know they all share the solid self-belief necessary to win sailboat races. But even on this most head-swelling of occasions, our casual pre-ceremony chats focused on something besides their own accomplishments. 
The best example was Carl Buchan, known as a "quiet" guy both on and off the water. Carl began his speech by saying that he'd been asked to talk about sailing and himself, adding with bone-dry humor; "two of my favorite topics." He then proceeded to focus on sailing and family, and how wonderfully intertwined the two have always been for him.
We all strive for excellence in our own way, and though most of us fall short of Hall of Fame-level accomplishments, our best usually happens when we focus on something beyond ourselves. That "something" might be nothing more globally significant than winning a sailboat race, but somewhere along the way all of these heroes have realized: it's not really all about them. Even on a day that was, actually, all about them.
Congratulations to the class of 2021, and to all who've worked so hard to make The Sailing Museum a reality. The official opening is not until May 2022, but the Armory has already started a new chapter; once again, it will be an excellent place to rub elbows with sailing excellence.