A few weeks ago, we said goodbye to my sister-in-law (and Oliver Series illustrator) Laurie Ann Cronin. She never rushed into anything, but by now I hope she's dancing on that great beach in the sky.
I always enjoyed hanging out with Laurie, who was one of the kindest people I've ever met. We would talk about her work as a graphic designer, and my love of writing stories. About the prettiest dinner plate patterns. About regattas and teammates, siblings and cats. Over years of visits, our house filled up with her thoughtful gifts—though her own joyful presence was always more than enough, all by itself.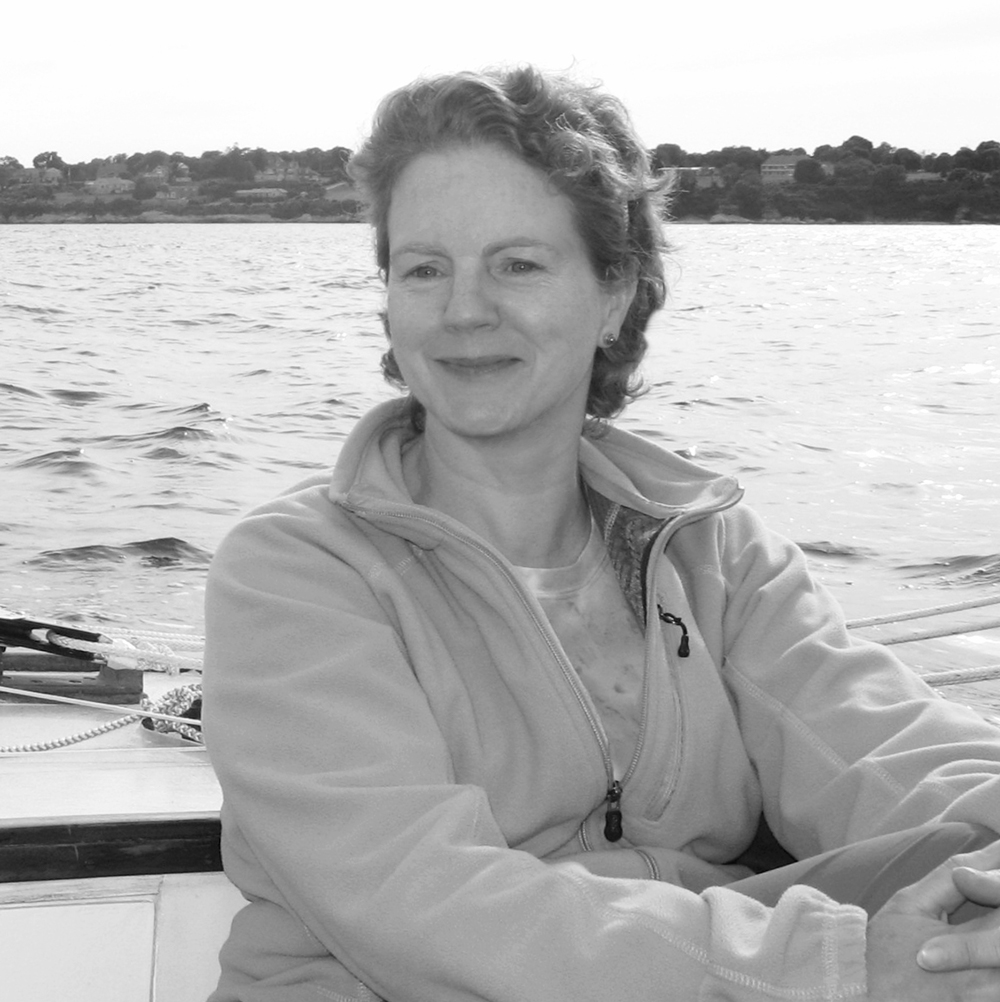 In 2008, I had a hare-brained scheme to turn a story I'd written for my nephew into my first published fiction. I asked Laurie if she'd like to bring what eventually became Oliver's Surprise to life in pen and ink, which would be a total leap of faith on her part; a family favor, rather than a professional engagement. A week or so later, some lovely drawings arrived in my inbox that made me think—YES! This is what the schooner Surprise, the fictitious Oliver, and his skiff Sparky really look like.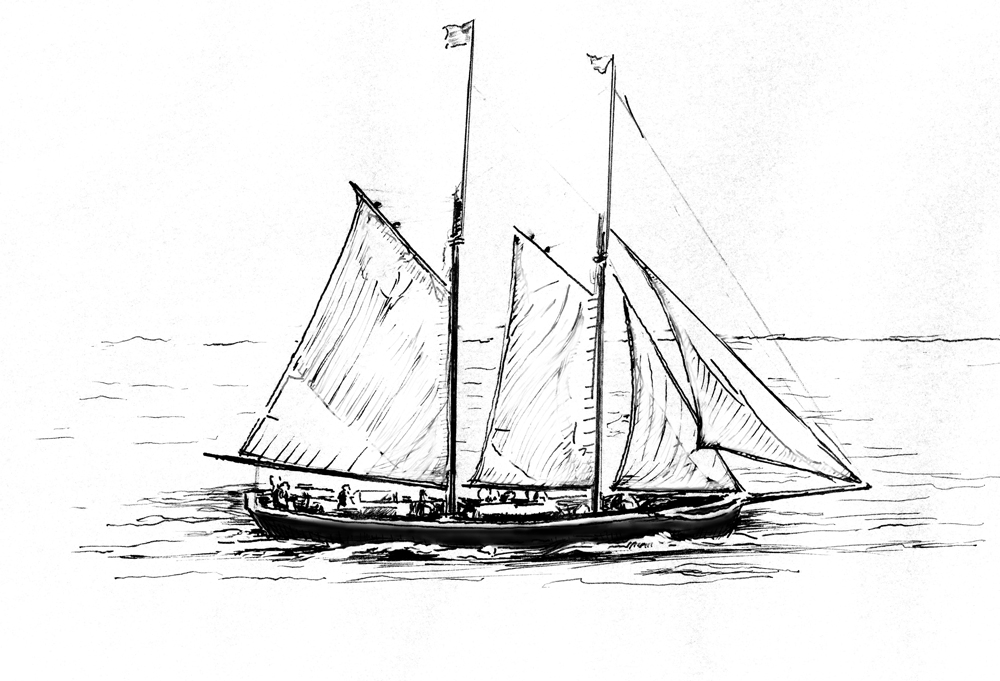 And then, just as I thought we were "almost" ready to self-publish, Laurie broke her leg. At the time, it seemed like a huge setback. But I forced myself to take a deep breath and be patient, since there was no other option. And while I waited, I did a little more editing. Which is why that two-month pause turned out to be such an important step in my publishing journey. 
By the time Laurie was able to finish the drawings, I'd ferreted out the true story I was trying to write—partly inspired by her beautiful pen-and-ink schooner. That led to a publishing contract with GemmaMedia, which added another layer of both energy and professionalism. And Laurie, who'd signed on initially as a volunteer, ended up getting paid for her work! 
A year later, she completed more drawings for the sequel, Cape Cod Surprise, which came out in 2010. I get a ton of compliments on her sketches; more than a decade later, they're a big part of why the books continue to sell so well. 
A few weeks ago, I learned that her college major was actually in illustration.
Patience is a very valuable addition to any publishing plan, and most projects get better with time. Laurie helped teach me that, both by accident and by example. I'm so glad I got to share so many happy conversations with her, both as sisters-in-law and as creative collaborators.
Maybe someday soon, Laurie will take her joyful presence out for an afternoon sail on the schooner Surprise. Meanwhile, I'm so grateful for her great leap of faith in my stories. And wishing her well as she takes her own fresh leap, right into the middle of that dance party in the sky.