In a recent issue of Seahorse Magazine, I found myself both surprised and inspired (once again) by super-coach Rod Davis' column. "Doing No Wrong" starts off by talking about those incredible regattas where everything falls into place, a syndrome he calls the Midas Touch. It ends by recommending that we all think like B-teamers. Huh?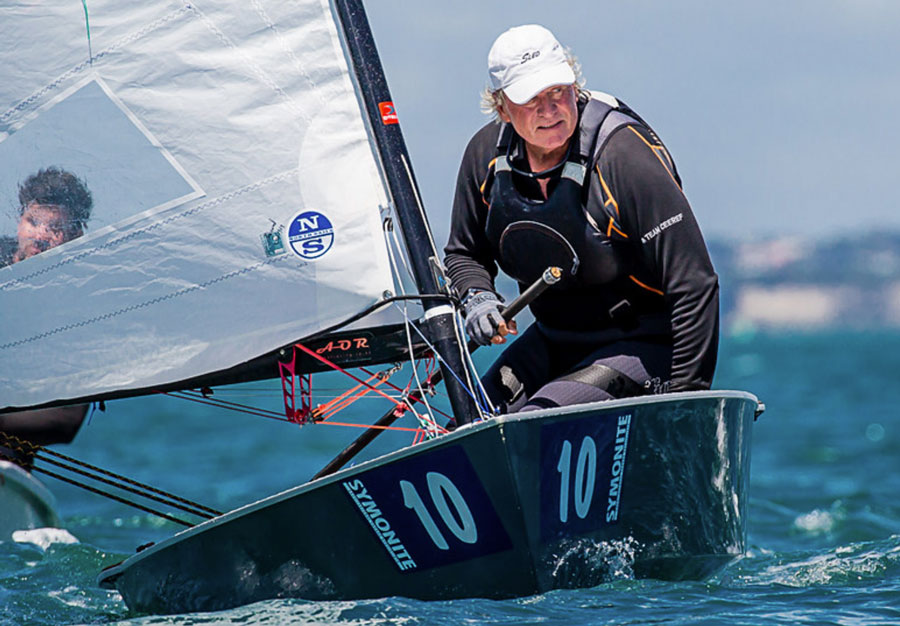 I don't know about you, but for me the term "B-teamers" has always had a negative connotation. Who wants to be thought of as second-string, not the best, warming the bench while the biggest games are played?
Rod's point is that B-teamers just go out every day and do their best. "When you stop thinking about winning," he writes, "and start thinking about how you sail the best you can, and how you sail even better next time, you start thinking like a B-teamer…They always look forward, and enjoy the racing more."
2020 Vision
I might not have taken these words as inspiration for today's blog post if we weren't just dipping our toes into a new decade. Over the holidays, I thought a lot about resolutions in both writing and sailing. 2020, no matter how you frame it, is gonna be a big year for me. On the writing side, I've taken on two new clients and will finally get to share my next novel with all of you (June 16, thanks for asking). On the sailing side, we have two international Snipe championships and several national/local regattas on the schedule. Then there's the numerical and symmetrical loveliness of "2020," a year that surely deserves special attention to focus. So even though I don't usually pay much attention to such things, it seemed like this most recent calendar-flip deserved a resolution.
But I also don't want to make promises I can't keep, and I hadn't found anything both big enough to be worthy and personal enough to seem achievable—until I read Rod's piece. "Think Like a B Teamer" is not a new idea for me; it's just a new way to state an approach that has already helped me meet each of my toughest challenges. I learned it just in time to win an Olympic Trials, and a few years later applied it to writing and publishing three books—though "winning" as a writer is much easier to self-define. For this entire century, focusing on what I can control has enabled me to embrace the challenges of a free-range, freelance life; keeping a writing and editing business going, learning new skills, staying fit even as age and laziness try to take over.
New name, old idea
It's all too easy to focus on the end result (the book, the invoice, the podium), but that's where we get stuck—because there are way too many factors that will determine if we get there, and most are outside of our control. All we can do is just try to get a little better each and every day. If I make this sentence the best it can possibly be, that might just spark a whole new idea (or gain me a whole new client). If I make this tack a little better than the last one, that will help us pass one more boat.
This is not a new idea for Rod, either; in 2013, I wrote a post about another Seahorse column of his:
By taking his own advice, "Play for the now," Rod could be clear about the plan long before he knew the outcome. He also includes some great advice on how to deal with big event stress. Here's my favorite quote: "Don't try to step up a level for the big one. Do just what we have been doing and what got you to where you are."
It just works
Constant, incremental improvements aren't particularly glitzy, and they are also hard to see as forward progress except once they pile up, in hindsight—but I know from experience that this approach is the best one, across all aspects of my crazy life. So thanks, Rod, for teaching me a new name for an old friend.
And here's my resolution: In 2020, I'm going to think like a B-teamer!
Learn more about Seahorse Magazine
Did you make a New Year's resolution this year, or do you think the whole idea is a waste of time? Share your thoughts in the comments below, or send me an email. Thanks for reading, and onward into a new decade!