Though it may seem odd, my husband Paul and I keep separate boats in the same harbor. I joke with neighbors that it's the secret to a good marriage, but it works for us—because the type of sailing we prefer is different.
My boat is Matsya, perfect for an after-work evening cruise, and she's been in the family since 2007. (I also own a Snipe, but it lives on a trailer.) I've honestly lost count of how many boats Paul's owned since then, but they are all perfectly suited to his preferred sailing specialty, shorthanded racing and trekking.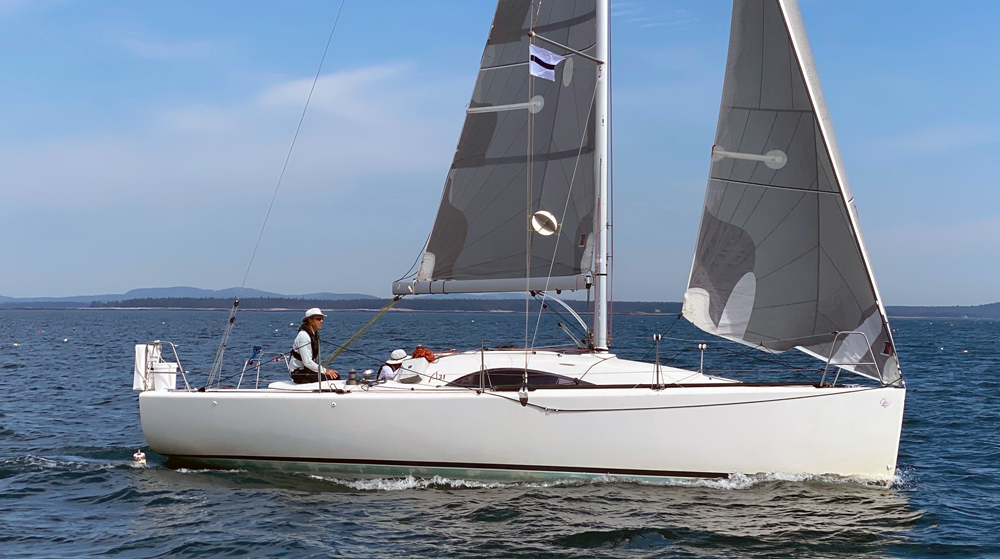 This year, he's introduced a new French girl to the family. She might look familiar, because she's the same design as his last boat: an Archambault 31. The name will also be familiar: Kincora. Paul spent more than two years perfecting the last one before sending her off to a new home, and going back to the stock deck layout (designed for a crew of eight) reminded us both what a great job he'd done making the previous boat easier to sail. This winter he'll redo the deck layout on the new boat, likely figuring out a few new modifications and improvements that will make this one even better.
Next summer, his priority will be single- and doublehanded racing—but here's hoping he also makes time to take his wife and all her hefty gear (food, clothing, bedding, inflatable SUP) on a cruising escape or three. Even if one design regattas are back on the schedule again in 2021, I'll make sure to pencil in time with Paul and his new French girl.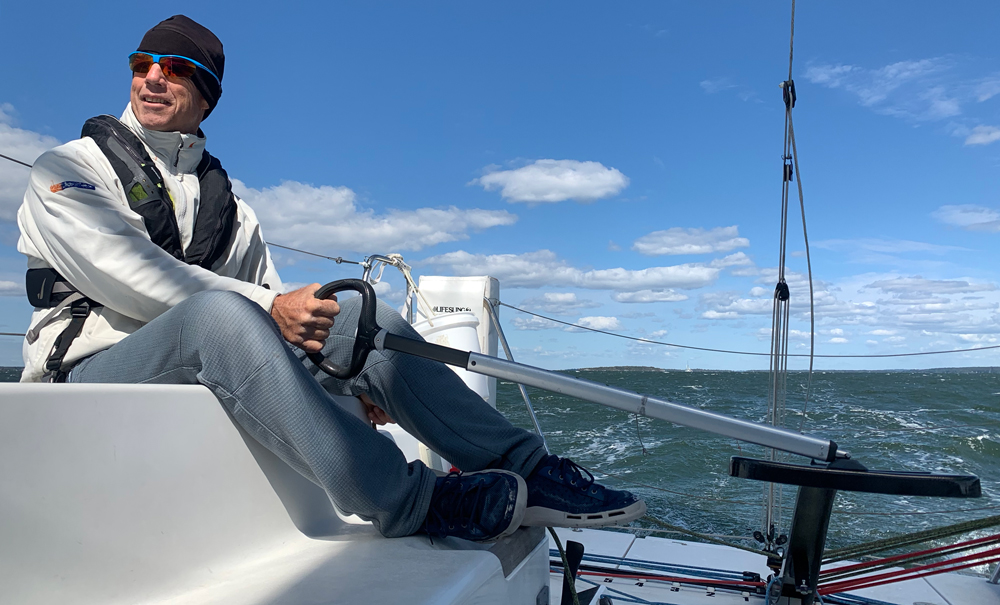 If you're interested in shorthanded sailing and trekking (and setting up a boat to make it easier to sail), follow Paul's vlog. Meanwhile, I'll keep you posted about books and boats around Narragansett Bay—at least until we can get back to traveling and Snipe sailing again.
For more about the previous A31, read: