Family visits to Woods Hole on the southwest corner of Cape Cod usually mean an 80 mile drive, and with summer traffic the delays can be bad even at off-peak hours. So for our most recent visit, Paul and I chose to sail there instead—and since Buzzards Bay then becomes part of the route rather than a watery obstacle, the distance drops to only 40 miles door to door. Besides, we'd both rather spend six hours riding waves than two hours wrestling with road rage.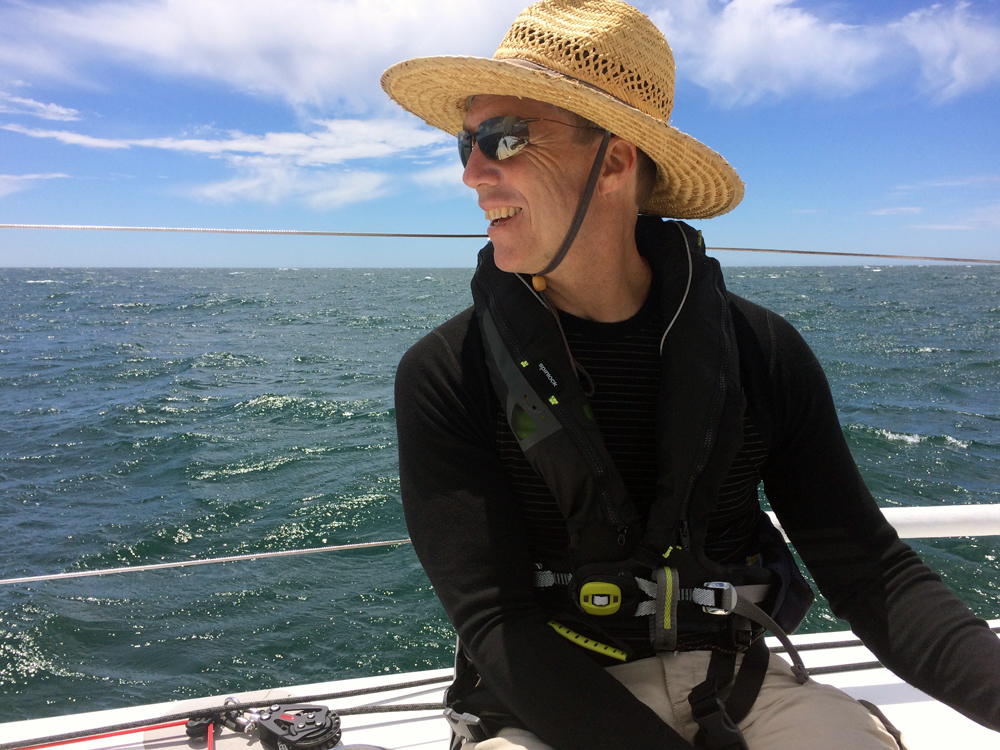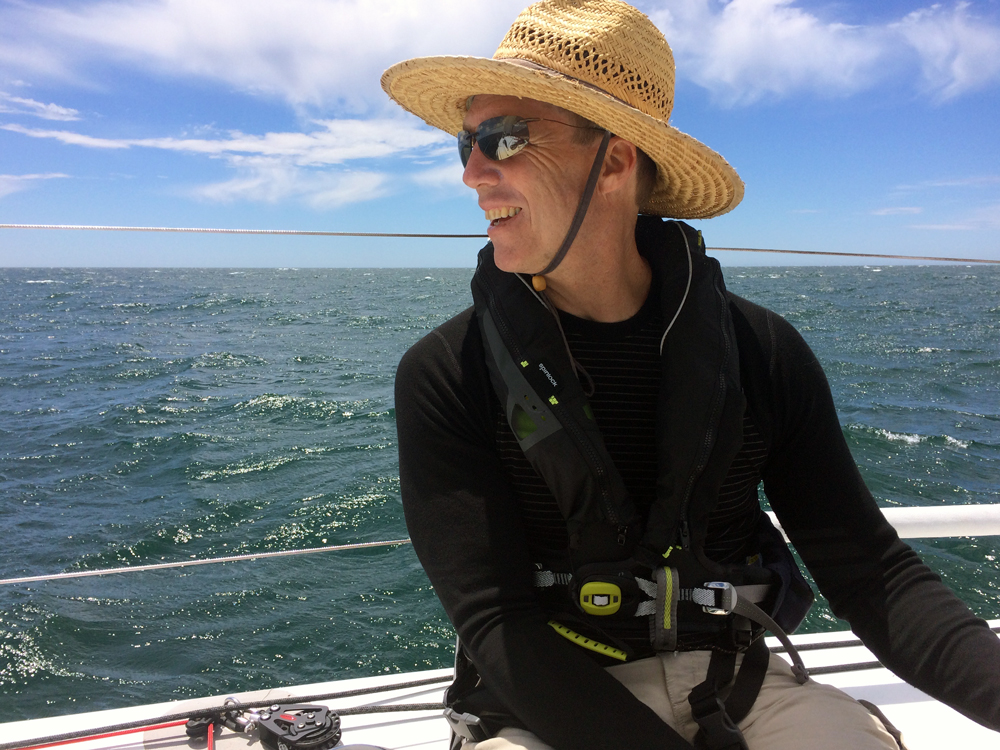 We left midmorning on Friday and by time the southwest breeze kicked in, we were off Newport—with only a few other sailboats in view. We set an asymmetrical spinnaker that easily handled the building breeze, and soon we were enjoying the dinghy-like qualities of the 31 foot Archambault. She tracks well, but she's also very responsive to an active helm. Steering up a wave helps to catch the next one for a nice ride down it, just like dinghy sailing. After an hour of steering, I said, "So much fun to drive—but this isn't a beginner boat." Paul replied, "No—it's a Snipe you can sleep on."
We made it to Woods Hole in time for a family dinner ashore and a quiet night sleeping aboard. Saturday morning's forecast called for strong southwesterlies both Saturday and Sunday afternoons, and we decided to take off after lunch so we could divide the upwind sail home into two stages. But when we got to the western end of Vineyard Sound, the current was with us, the breeze was warm and steady, and the bow was pointing toward home. So instead of stopping for an early night in Cuttyhunk, we opted for a fast close reach and made it back to the mooring before sunset. Again, the boat's hull shape and design made the six hour sail fun and relatively dry. And all the deck layout modifications Paul made over the winter make it easy to sail the boat shorthanded.
Our next planned cruise is to Fishers Island, thirty-five miles to the southwest. We'll probably get to do the upwind part first this time—which is kind of like doing your chores first, getting the less enjoyable part out of the way early on.
Sailing to our destinations instead of driving does require more hours, but the quality of that time spent is so much higher that it's well worth it. Riding waves instead of riding shotgun, there's no speed limit—and a lot less traffic.