Lots of people ask about the supplements I use, but Hammer Nutrition wouldn't keep me on as a sponsored athlete—and I wouldn't have such success in the Snipe—without a solid fitness program. So I thought I'd share five tips that deliver benefits, year after year and season after season, in hopes that they might also help others develop a lifelong approach to fitness.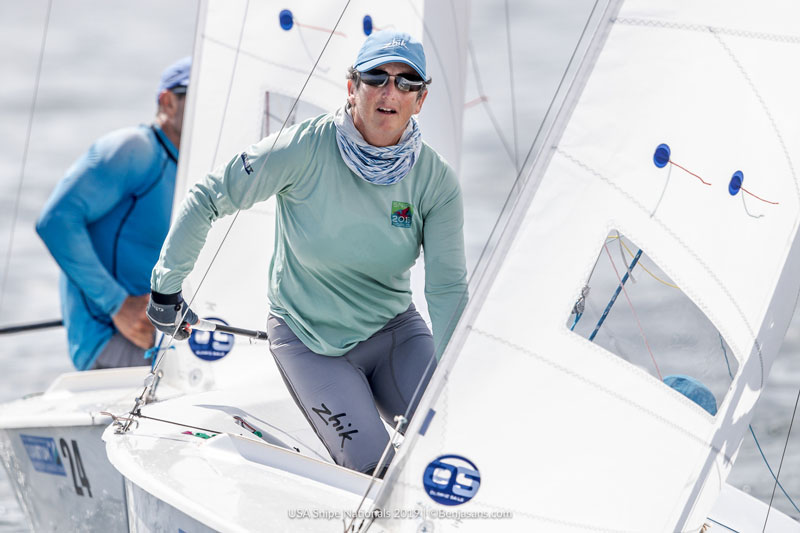 Tip #1: Find something you enjoy
Over the years, I've realized that nothing keeps me fitter than something I really enjoy doing. Since 2012, I've been standup paddling (SUP) 2-4 days a week, year-round. It gets me out on the water, provides an excellent (almost) full-body workout, and offers a surprising amount of variety (everything from yoga to wave-riding). In summer, I follow up each morning paddle with a quick swim, and when I'm really pushing hard I supplement that with a few pushups and situps right on the board. My own little triathlon, all without leaving the harbor!
Tip #2: Do something (almost) every day
Working out 5-6 days a week makes it easier to form the habit, even if it's at a lower intensity on some of those days. Just as those "still-able-to-talk" walks are surprisingly beneficial, even a quick stretch on a day without much spare time is better than staying in bed (or staying up for a second cocktail). Don't forget to take a day off at least once a week, and make it a special treat.
Tip #3: Have a goal
Situps for situps' sake are not a powerful motivator. But an upcoming world championship, at a windy venue? That keeps me pushing hard right through the third set. Even if your goal is to walk up the stairs without pausing, it's important to have something you can focus on besides the actual reps.
Tip #4: Find a partner
I'm lucky enough to share a home gym and a passion for being on the water with my husband, Paul. He is even more motivated than I am to work out every day, and he's also better at searching out new techniques and equipment that help keep our workouts fresh. Though I fell in love with standup paddling before he did, he's the one who researched what are now our favorite boards and paddles. If your life partner doesn't provide this kind of motivation, either find a friend, commit to a regular class at the local gym or yoga studio, or hire a trainer who fits your budget and goals. Nobody can stay motivated on their own.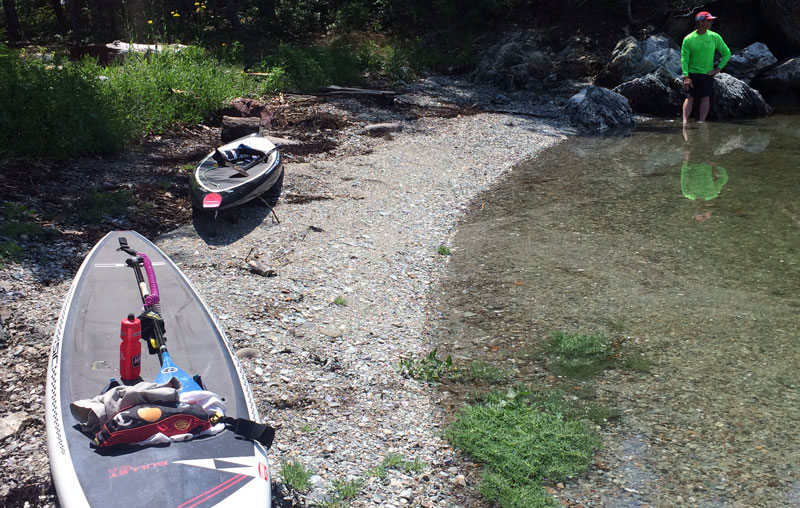 Tip #5: Change it up
No matter how motivated you are, doing the same routine week after week and year after year gets boring. Here in New England, the weather dictates a change in priorities every few months: more yoga and gym workouts in the winter, more paddling and swimming in the summer. If you're lucky enough to live in a year-round climate, changing your workouts every month or two is the only way to stay with it in the long term—which is all that really matters. (For a specific example, read SUP Yoga: Crosstraining to a New Perspective.)
It's also important to vary intensity throughout the year. Identifying "A" goals (like that windy world championship) will help pinpoint when to peak—and make the after-lull even better. Lulls don't mean becoming a couch potato, though, because more than three days off in a row will make it much harder to get back to your routine. Keep the frequency high, but back off the intensity level—until it's time to work toward the next peak goal.
Growing older, staying fit
Fitness ebbs faster than it flows, and that unfair truth only seems to become more true with age. That's why it's important to do something every day—and the key to doing that is to enjoy the process. Find a workout you enjoy, do it most days, and you too will find yourself reaping lifelong benefits.
How about you? What's your key to getting and staying fit? Join the conversation below, or send me an email. Your notes are part of what keeps me motivated, and I read every single one.