I recently designed and built shades for a back deck overlooking the Sakonnet River. Beautiful view, just too much heat and sunshine to enjoy it. Architect Peter Twombly of Estes Twombly in Newport suggested the shades to his client and hired me to build them. We came up with a design, he had carpenters build a framework, and I used a fabric that would reduce the solar gain without completely obstructing the view. Installation was successful and the client is thrilled! Her house is cooler and now she has an extra "room" on her deck.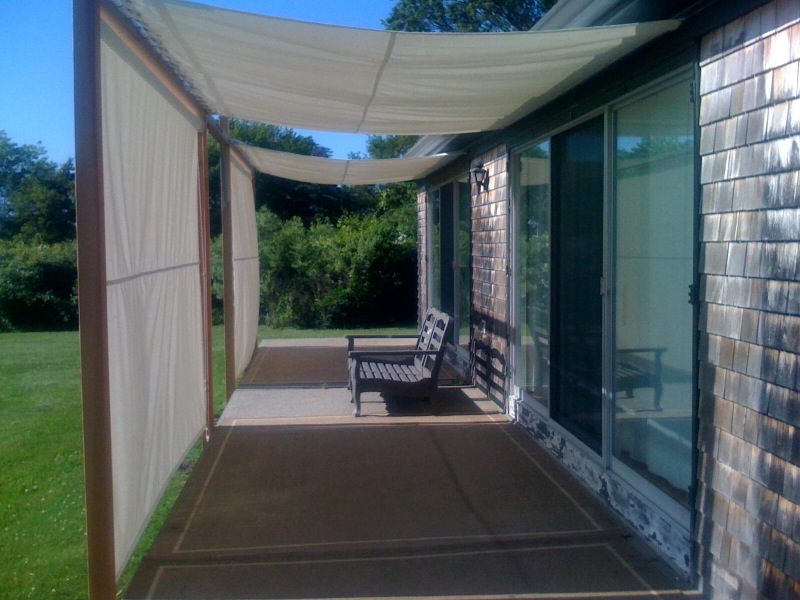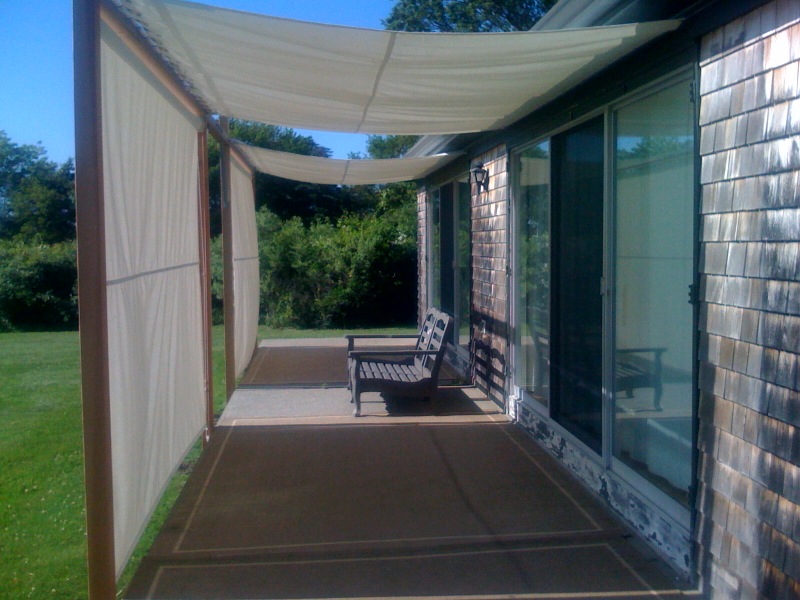 Assembling and installing the shades, I remembered how satisfying it is to work with my hands. I start with raw materials (fabric, thread, aluminum tubes, roller shade hardware) and proceed step by step ("some assembly required," as they say) until I see the final product before me. I know exactly when I'm finished, and I walk away with an inarguable sense of completion.
Writing and editing are much less concrete. There is always another edit, a better word, a choicer phrase. The second edition of Oliver's Surprise is a perfect example: even after a first edition that has sold well and pleased countless readers of all ages, the publisher and I couldn't help tweaking a bit for the next round. Now the book is a bit heftier (with the addition of a section on coasting schooners) and more satisfying to handle. It seems finished… again. A perfect example of the evolution required to reach a book's full potential.
Writing projects lack a concrete "end:" unlike canvas work there is no exact definition of "finished," except the deadline. When I edited Oliver, I discovered how much time and woolgathering went into sifting out the story from all the extra words in the first draft. Early on, I thought I was writing a story about a boy and his skiff; after months of rewriting and headscratching, I realized it was a story about the boy and someone else's schooner (and of course the Great Hurricane of 1938).
So it's quite satisfying to return to a type of work that DOES have a concrete beginning, middle, and end. Of course, the best stories do too… but that can't usually be said about the process of writing them.