A few weeks ago, I talked about the benefits of proper fueling and how much that's helped me stay competitive as a "master" sailor. This week I want to talk about something else that's really important: my team. I'm very lucky to have so many people who support my sailing, and I'd like to take an end-of-the-season moment and thank them here.
First of all, a big shout out to my friend and forward teammate Kim Couranz. She makes our time on and off the water fun and easy, and that distinctive laugh has earned us friends around the world. (As Augie Diaz always says, "Stop having so much fun, girls!") At every one of our regattas in 2014 Kim showed up with a great attitude, some new off-the-cuff one-liners, and the strength and stamina to hike all day if necessary. We have a great time together, and whatever goes wrong on the water we leave on the water (and try to learn from for next time). As the results show, I don't do as well without her in the boat. Thanks Kimmie! (And PS, are the new hiking pants a hint or something?)
Next I need to thank my husband. Paul is always supportive of my sailing, even when it takes me away (both physically and mentally) from our life at home. Between events, he helps me work through the latest questions about tuning, sail trim, and boat mechanics, and he always has great feedback. He was also our coach for "Snipe Camp," a two day training session in Newport. We all agreed it was so successful, we'd like to turn it into an annual event. (And if you want to see what keeps Paul entertained when I'm off sailing, check out his cool boat Kincora.)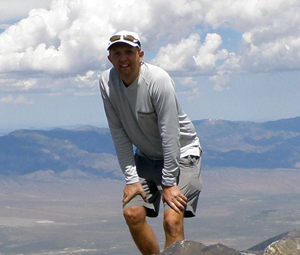 And here's another husband I need to thank: Ted Morgan. Ted's married to Kim, but he's also the Cronin Sailing Team Angel of 2014. He volunteered to drive our boat and car back to the east coast from San Diego after the Western Hemisphere and Orient Championship. And then instead of treating it as a chore, he turned it into a fun adventure by bringing along his camera (and his rattlesnake-dodging sneakers). That got me back to my desk sooner, but even more importantly, it took away my dread of the drive home. Thanks Teddy!
Next up is a big thanks to our title sponsor WAMIT. This small software company has supported my sailing for more than a decade, always claiming it makes them look bigger to their competitors. They are happy no matter how we finish as long as we show off their logo, and their support makes it possible for us to commit to an international regatta every year. This past summer, I even found a fellow sailor who was a big fan of their software. The word is spreading…
We also have several housing angels: people who graciously open their homes to us, year after year. These include Ron Drucker/Lisa Ware; Lili and Andy Neale; the Voss and Commette clans; and on the West Coast, the Szabos (Stacey, I swear it wasn't me who left the water running). Thanks to all of you, and to the many other house moms and dads who've put up with our food on the counter and our wet sailing gear dripping in the bathroom.
Last but not least, I'd like to thank my boss. John Burnham's a competitive sailor himself, so he understands we're not sipping Mai Tais when we go to regattas. He also understands that I'm used to squeezing in work around a day of sailing. So whenever I tell him I'm going to another regatta or trying to fit in a few extra afternoons of practice before a big event, he asks a question about the conditions instead of reminding me about something at work that needs to be done before I leave. Thanks, John… your flexibility made all of my adventures this year more fun. (And don't worry, I'm done… well, for 2014 anyway.)
It takes a village to make a successful sailing team, even one with only two people. Thanks all… and stay tuned for 2015, which will hopefully include the Snipe Worlds in Talamone, Italy!