Calling all sailors, or at least all sailors who enjoy podcasts: listen to Shirley! Shirley Robertson won the Yngling gold medal in 2004, and I caught up with her again at the Star Sailors League Finals in Nassau. We shared a very special #Yngling2004 reunion with a member of team Canada, as well as a fantastic ocean swim only hours before we both flew back to winter. It was great to really dig into what she's doing now, sixteen years after spending so much time in the same boat parks, and to talk about our mutual passion for audio.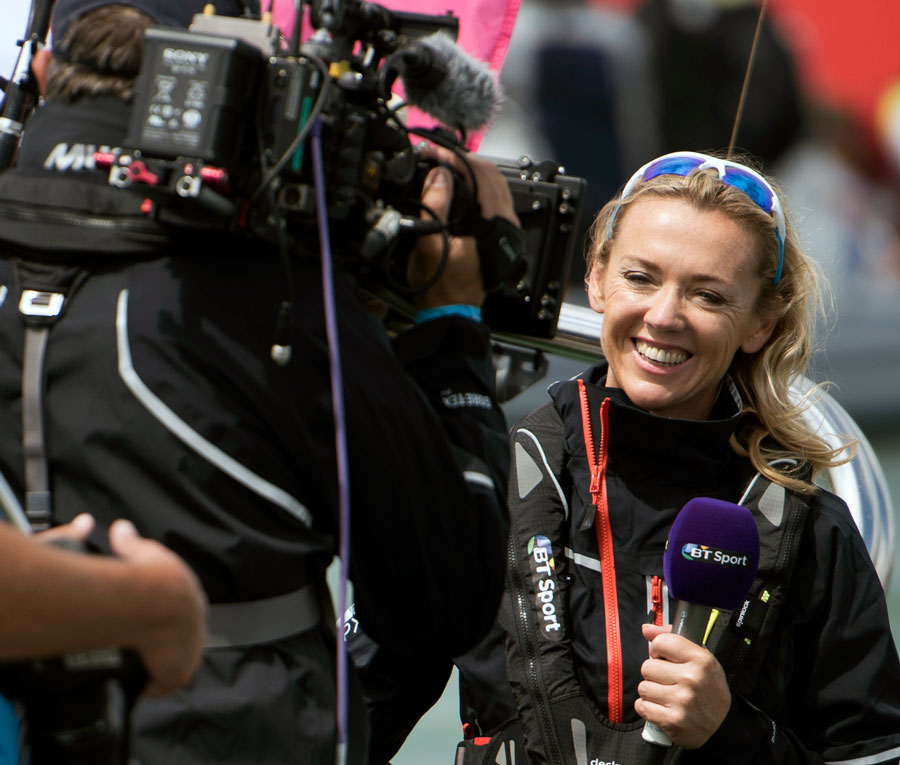 While I've been diving into audiobook production, Shirley's developed a monthly podcast that features a well-known sailor. It's more like a fireside chat at the pub than a formal interview, and as a respected competitor, she's able to dig deeper than the usual journalist. My favorite to date is her discussion with Sam Davies, mostly because I had a front row seat for the embarrassing moment they laugh about… which took place shortly before Sam (now one of the most respected offshore singlehanded sailors in the world) announced that Miami's Biscayne Bay was "too wet, and too cold" for her. Listen in for the real story… but first, read on to learn why Shirley developed the podcast, and where she hopes it will go.
What's the best part of doing these monthly podcasts?
"I worked for 15 years in broadcast journalism, where you are so time aware, every word is precious and considered, and all the components fit together like Lego," Shirley says. "The clock is a constant, words are slashed here and there – much of the 'good stuff' never leaves the edit room. A podcast breathes, there is time for anecdotes; actually the best pods are full of stories no one has had time to tell. My favorite part is how relaxed they seem, how intimate, how fresh they feel."
Favorite guest or story?
"There've been moments for sure. When Chris Draper starts to remember the Athens Olympics and gets really emotional, 15 years since he thought about it all. Kenny Read talking about sailing on Dennis Conner's teams and just how crazy it all was. Kyle Langford describing what it was like inside the Oracle Shed in San Francisco when they were 8-1 down to the Kiwis. So many stories."
How long does each take to produce?
"Once recorded they take a day in post; there's usually just a few tweaks, or if there's any sound glitches we try and remove them."
How do you create such an intimate atmosphere?
"We use a pair of wireless mics rather than the usual podcast setups. My podcast producer can get REALLY techy about this but the mics themselves are very specific, they seem to create this very warm and intimate sound when I'm sitting with one other person in a quiet spot – and that 'sitting between us' intimate sound is what we were hoping to achieve. There's a little bit of tinkering when it's edited, but much of the sound is down to the mics we've chosen."
What excites you most about 2020?
"We've started getting more adventurous with podcasts. Currently we're making a series documentary, weaving story together – love it. Audio is a really exciting media and it feels like the world has noticed. From a sailing perspective, I'm looking forward to the America's Cup getting going; I love the tech and the drama… and there's always drama!
'We're also working hard to find an appropriate partner for the podcast. It would be great to continue developing the product for sailing fans, and we've got lots of ideas! It would also help us spread the word."
What's your favorite type of book?
"I love adventure books, crazy people doing crazy things. Currently I'm reading Billy Connelly's new book (he's a Scottish comedian), lying in bed laughing out loud. I grew up with his audio tapes on every car journey."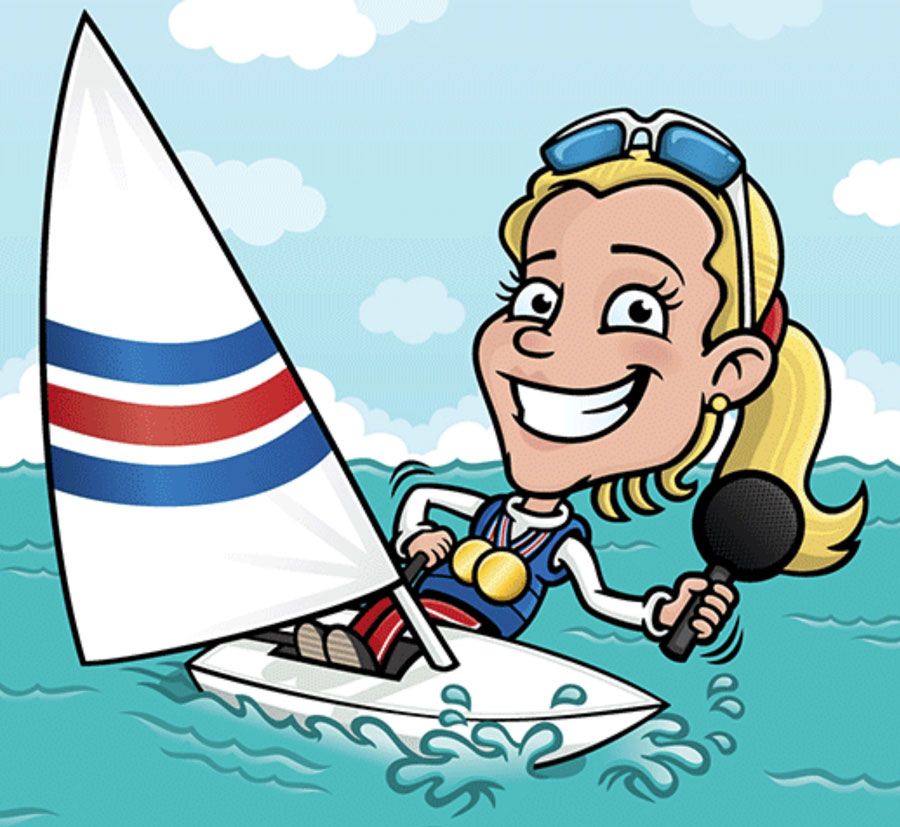 Thanks to Shirley for becoming the interviewee for once. What else should I ask the next time I see her? Add your questions to the comments below, or send me an email. And for an equally personal peek into the lives of other legendary sailors, visit her website or search for Shirley Robertson's Sailing Podcast on your favorite app.