A recent canvas project included what are called "common sense" fasteners, which required a cutting tool I didn't have. So I bought one, even though I may never use it again. Good investment? I believe so; I could've done the job without the tool, but it wouldn't have come out as well—and it would've taken longer. Tools that make our jobs easier (even our side jobs) give us the gifts of time and reduced frustration.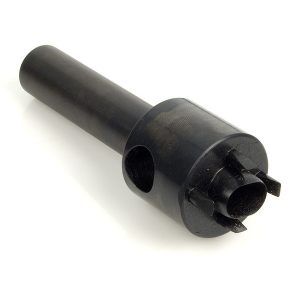 For writing, Scrivener is that tool I can no longer do without. Quite simply, it enables my creativity. Structured just enough to keep the stray bits and bobs of writing from getting lost, it's also flexible enough to make it possible for anyone—and I mean anyone—to improve approach and organization, no matter where you find inspiration or how you define "done." If I hadn't written my current WIP in Scrivener, I couldn't have picked it up and carried it across the finish line after deserting it for almost three years.
I started using Scrivener in 2010 and quickly grew to appreciate its "mind-expanding potential," though it failed to make my characters any more obedient. When I decided to upgrade to Scrivener 3.0 in the fall of 2017, I couldn't figure out how to apply a coupon code from my previous purchase, so I paid full price, again: $45. I was quite happy to do so, because it's such a damned good deal. How many tools do we say that about?
One cool new feature is the ability to color-code text files and then track them visually, which makes it possible to see the "forest" of a novel as never before. Below are the four parts of the latest book, color-mapped by point of view. Each box represents a chapter. Thanks to this visual comparison, I can see that the first chapters follow the original vision (to present each point of view in order). The rest of the book is less regimented, once I realized that some characters needed more page time than others. It also made me realize that Part 2 is almost twice the length of the others (though this cropped screenshot doesn't show that). I don't yet know what I'll do with all this information, but being able to see the big picture is extremely valuable to understanding the book's structure.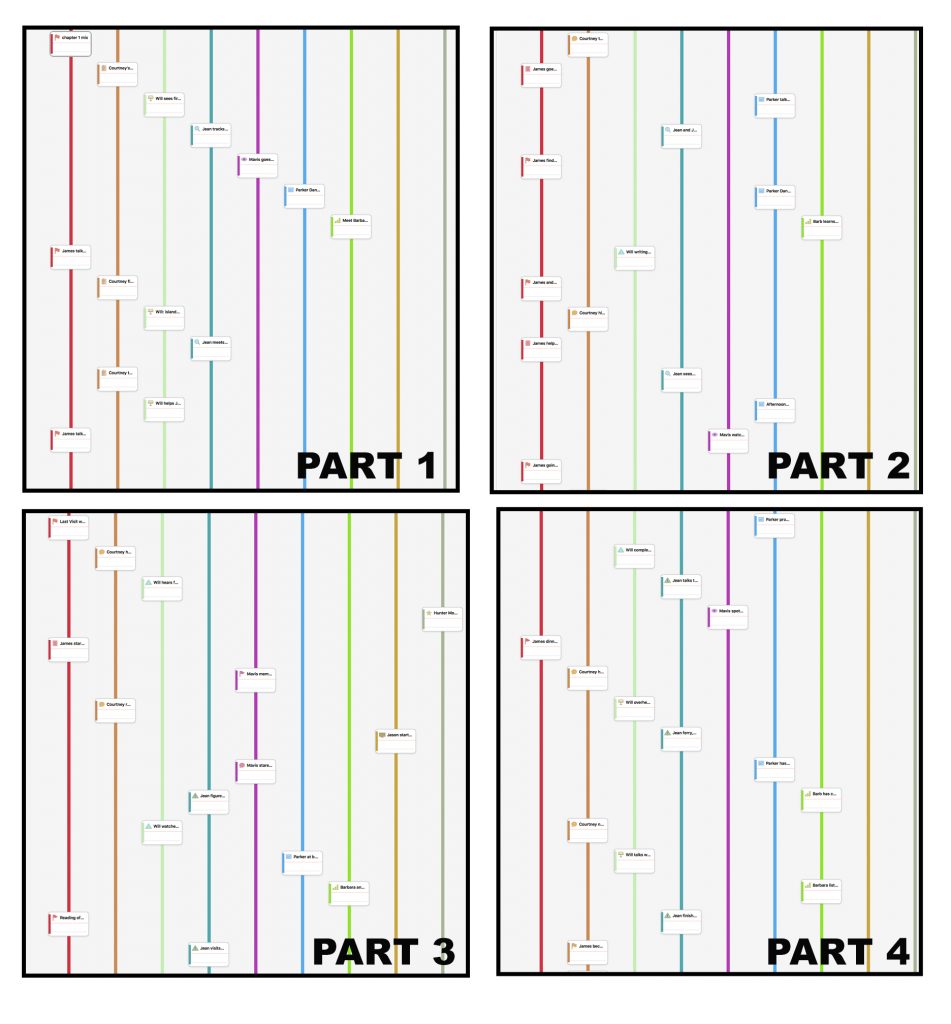 Tools that make jobs more efficient are always worth it; tools that expand our possibilities are priceless. Scrivener does both, so I'm very glad to see it finally gaining some traction in the writing world. No matter what kind of writing you do, buy this software. You'll save money, time, and help your imagination soar.