Writing about sailing. Even when we don't so desperately need an escape from the world, does it get any better?
I've written both fact and fiction that revolve around sailing, but my latest short story, Sail Your Worries Away, might just be my favorite so far—and now it's available, in full, to blog subscribers. But first, here's how it came to be.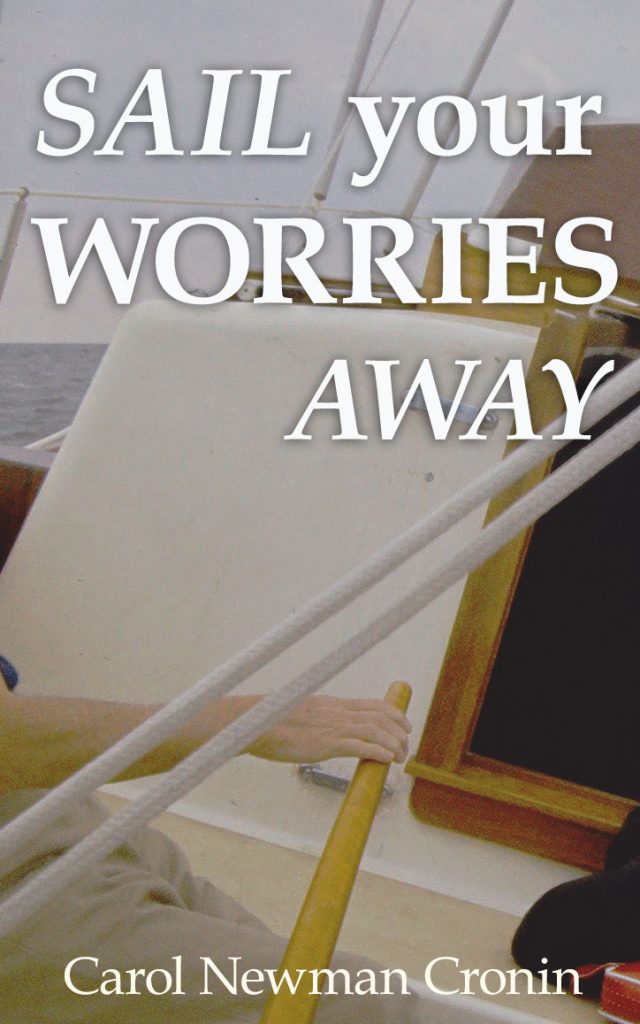 First draft
Early on in the writing of what would become Ferry to Cooperation Island (launching next week, here's how to pre-order!), I wrote two sailing scenes that I thought would move the story forward. I don't remember the original spark, but putting characters on boats always helps me get to know them. (Maybe I just needed an escape from the world that day, too.)
Early in the revision process, though, I realized one of the scenes was a useless darling that needed to be edited out. Sometime after that, I realized the second also needed to go. The result was a much stronger book—my best yet. But I kept thinking about those two sailing scenes; how could I share them with others in need of a sailing escape?
Rewrite to prequel
It wasn't until a few months ago that I realized: woven together, those two scenes could form a very nice sailor-focused prequel. Defined as "a story or movie containing events that precede those of an existing work," prequels are a bookend to that much more common term, "sequel." (I'm working on that, but you'll have to be patient.)
After a bit (okay, a lot) of editing and tweaking, it's now my favorite short story. It takes place a month before the novel begins, on a surprisingly warm April day that's perfect for the first sail of the season. It also provides a sailing tour of Brenton Island, because the most obvious afternoon/evening sail out of Brenton Harbor is a clockwise circumnavigation. And though it contains no spoilers, it does provide a nice insight into two of the characters that show up in Ferry to Cooperation Island (here's how to pre-order!). 
The cover photo
Editing finished, I went in search of a cover photo—and stumbled onto a pertinent piece of family history. My father took this photo; his father is steering. The boat is a Pearson Vanguard that arrived the same day I was born; my mother, seated to leeward, likes to say that "both were grossly overdue." (Duffy, the family dog, only smiled when not heeling.)
Though the boat in Sail Your Worries Away is a Triton (the Vanguard's little sister), the view from the aft end of the cockpit would've been quite similar. Best of all, the photo captures that fresh-ocean-air escape that is always the best reward for leaving the mooring.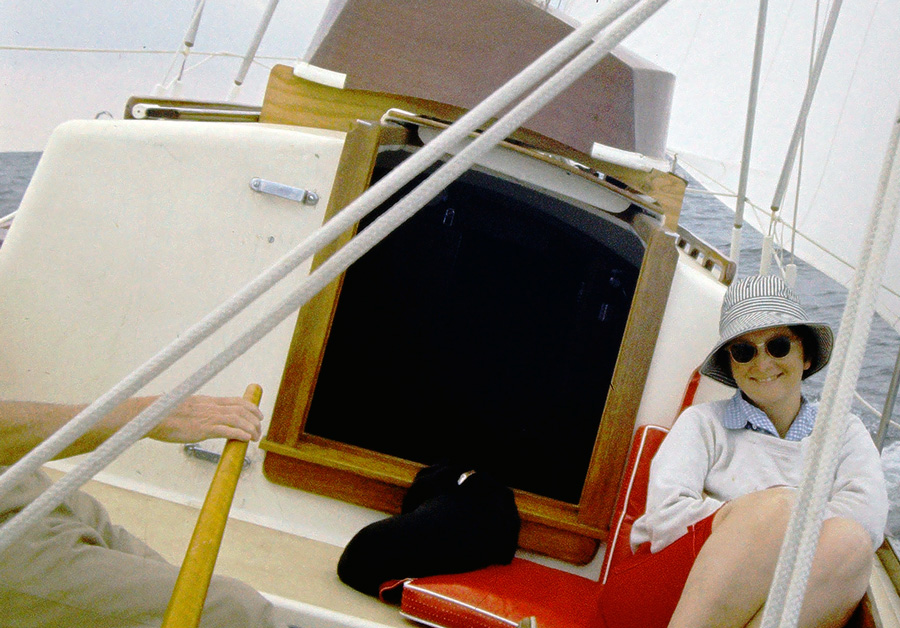 Sail Your Worries Away
I've serialized Sail Your Worries Away into three parts on my Facebook author page, but as a special thanks to blog subscribers here's a link to the full story (password: SailAway2020). Thanks so much for reading, and I look forward to your comments.
PS: Only one week until the Ferry launch party… and if you enjoy my blogs, you'll love FERRY! Pre-orders definitely increase visibility, so thanks for helping me promote this fourth book.
PPS: If you prefer a writer's prequel, read No Muse Is an Island (password: NOMUSE2020)