The memories just won't fade. It's been 10 years and 47 days since we won the 2004 Yngling Olympic Trials and earned the right to represent the U.S. at the 2004 Games in Athens. And in some ways it still seems like yesterday.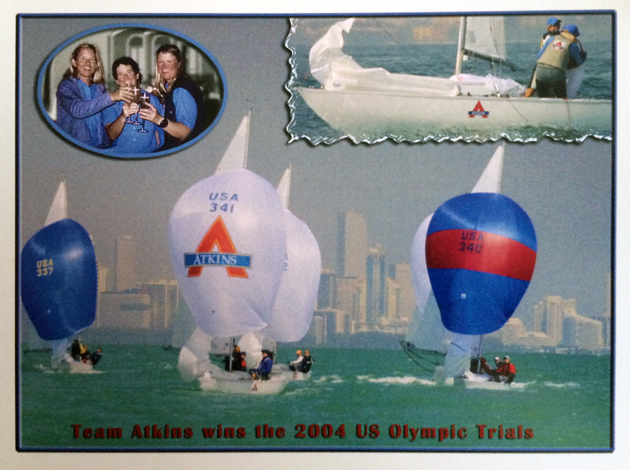 The photos make it obvious that we were all 10 years younger. But the details shine on into their second decade, polished only by my smile.
It seems impossible now that we all left our jobs and lives behind to move to Miami to train, but it was just one of many choices we all made to put this crazy dream at the top of our life lists. Liz Filter, Nancy Haberland and I were all equally committed to "Going all the way, baby" (as Liz put it, way back in 2002). Winning the Trials was not the ultimate goal, but it was a necessary and huge hurdle on the way to becoming an Olympian.
I wrote a short blog for boats.com about my favorite memory of all from a decade ago (readThrowback Thursday: Our Olympic Trials Win) There were so many great moments, it was hard to pick… but this one was a watershed for sure. Back when we were Team Atkins, before we had to pull all the logos off the boat for the Olympics, we peaked at the right time… and beat out a bunch of really good teams for the ultimate prize, an Olympic berth. No wonder the memories are still so shiny.