Last November, I took a trip to San Francisco that combined books with boats. (Read more in Ode to Ferries.) The billable excuse was to write an article for Seahorse about the unique synergy that has become the Facility for Advanced Sail Training (FAST). The article appeared in the January 2019 issue of Seahorse and is reprinted here with permission.
For an international Olympic update, the January issue also includes an excellent Half Term Report by Andy Rice.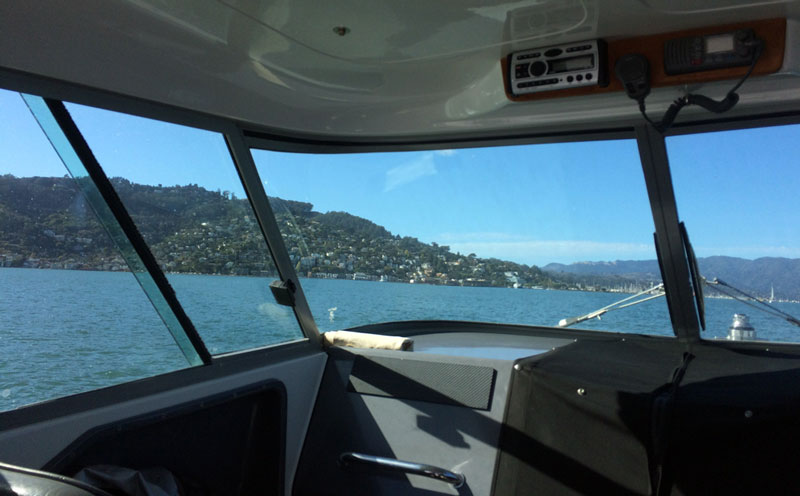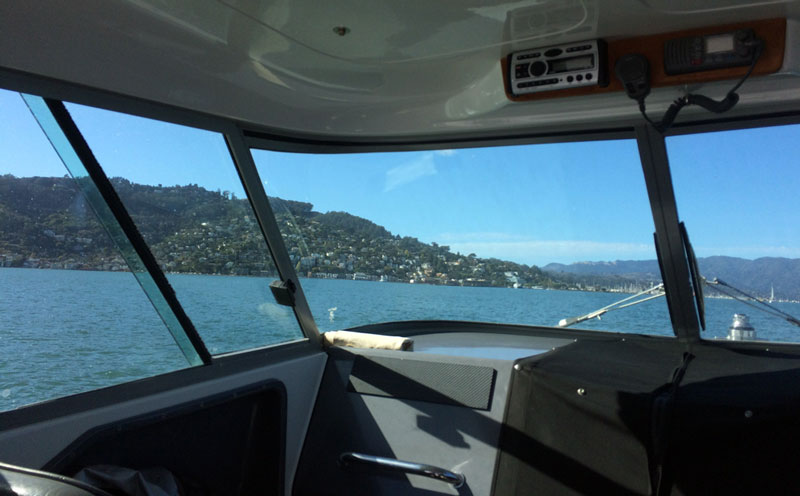 No Building No Problem
Do you really need a state of the art facility to train for the Olympics? Not if you're FAST, says US Olympic Chief Malcolm Page.
In April 2018, three sailing organizations joined forces to launch the Facility for Advanced Sailing and Technology. FAST USA combines the synergies of San Francisco into a year-round Olympic sailing training program (and an awesome acronym). All three stakeholders (Treasure Island Sailing Center, the USSailing Team, and the St. Francis Yacht Club Foundation) admit that progress has been slower than hoped but finally things are moving apace.
History repeats
Treasure Island (TI), a man-made island with a fantastic view of downtown San Francisco, was created eighty years ago by heaping dredged fill onto ship-eating shoals north of the Bay Bridge. Built to host the 1939 Golden Gate Exposition, TI was also home to the Pan American Airlines flying boats (famous for island-hopping to Hong Kong in a record-breaking six days). But plans for a full-service airport were scrapped when the US Navy, in need of a "Portal to the Pacific" ahead of World War II, took over. In 1997 the Navy deeded the property back to the city, which planned for an island-wide redevelopment included community sailing.
Two decades later, the Treasure Island Sailing Center (TISC) has provided affordable access to the Bay for thousands of adults and kids from all walks of life. Their signature program gets inner-city fourth graders out sailing—most for the first time. "I grew up through a sailing club that was very local and community-orientated," Chief of US Olympic Sailing (and double gold medalist) Malcolm Page says; "to me it was, take it as far as you want."
TISC has already hosted events, including the 2000 US Olympic Trials. But until a new facility comes on line, they've made FAST welcome in their nondescript trailer-office and fenced-in boat park.
A is for Advanced
The FAST USA tagline, "From Puddles to Podiums," captures the all-important goal of building a pathway to Olympic sailing. Carisa Harris, President of TISC, campaigned a Europe Dinghy in the early 1990s; her husband Nick Adamson is a 1996 Olympian. She's very excited about FAST's potential. "Kids that come up are going to drive themselves to be excellent in sailing, and Malcolm supports that. His leadership in that vision is really critical to this happening." For entry-level sailors inspired by Olympic hopefuls the next step becomes a lot more obvious when it's personified by a sailor launching from the same ramp. FAST will help Team USA win medals, but its true gold may lie in this close allegiance to TISC.
S is for Sailing
When the FAST stakeholders asked Page what was needed to get the program up and running, he told them his first priority was "the water, because that's what matters the most." By "the water," he means San Francisco's year-round sailing and the multiple options available within easy reach of Treasure Island; "There are three sailing venues with very different conditions, all within a thirty minute sail.
"Head north for moderate conditions on Berkeley Circle, or west to the City Front for the big breeze and big chop funneling through the Golden Gate. For light air and flat water, head south under the Bay Bridge; there's usually about ten knots less wind in South Bay than on Berkeley Circle," says Page.
Page's second priority is access to the water. That's currently partially solved by TISC's floating ramp—though it's currently only wide enough to launch one skiff at a time and not well situated for the prevailing westerlies. But the plan is to have a new ramp ASAP.
T is for Technology
San Francisco is obviously ideally placed for leading edge technology, says Page. The best example is AutoDesk, a leading technology firm with an innovation hub right on the city front. With so many engineers involved in high level sailing, the opportunities are "limitless," with the potential for internships. "Come into Autodesk, use the software, actually get the practicality behind your education…"
Harris, a professor at UC Berkeley, agrees that local internships can help athletes build their CVs. "Schools and employers don't really care if you're on the US Sailing Team. They need you to be really good at what they need you to be good at, and that's not necessarily sailing around buoys…"
F is for Facility
Here's where a leap of faith is required to see FAST USA as a game-changer… Heading into 2019, even their "instant" temporary facility (six donated containers from Oracle's America's Cup village in Bermuda) was still in storage, held up by pesky details like long-term leases and overhead wires that need to be relocated.
FAST USA's long-term plans include an Olympic training center with everything needed under one roof. Making it happen will require both vision and dogged persistence; Treasure Island is the subject of a massive "land-raising" exercise to stay ahead of any rise in sea-levels. An island can't become San Francisco's "newest greenest neighborhood" without being climate-change-proof… but city planners don't work at Olympic pace.
Though a glitzy new building (or even a temporary container village) would certainly make it easier to visualize progress, FAST's synergy of location and timing is already reaping benefits by creating a 21st century "Portal to the Pacific;" Treasure Island is one plane ride closer to Tokyo 2020 than Miami. And US sailors are also taking their Chief's challenge to commit for 2024 and 2028.
"There's so much potential here," Page says. "This country, like no other, has every piece of the puzzle." By combining gold-medal leadership with the long-term vision of FAST's stakeholders, the future of US Olympic sailing looks a lot brighter than it has yet this century.
No building? No problem.