Today's post was supposed to be entitled "What Inspired this Novel?" because one of the reasons I write a weekly blog is to work through my own worries. Two months before a book launch, pre-publication interviews would normally be at the tippy-top of that worry list. "What made you write this book?" is one of the most predictable questions, so blogging my way to an answer—and then reading your wise comments—was supposed to help me prepare.
These, of course, are not normal times.
New world, new questions
Surprisingly, those interviews have already started. And the most predictable question (at least last week) was about about my memory of September 12, 2001: the day I drove from Rhode Island to Annapolis, towing a small keelboat. Crossing the George Washington Bridge, after one of the easiest tows ever through western Connecticut, I glanced south—and spotted the still-smoking Twin Towers.
All I could do was keep driving. So I did.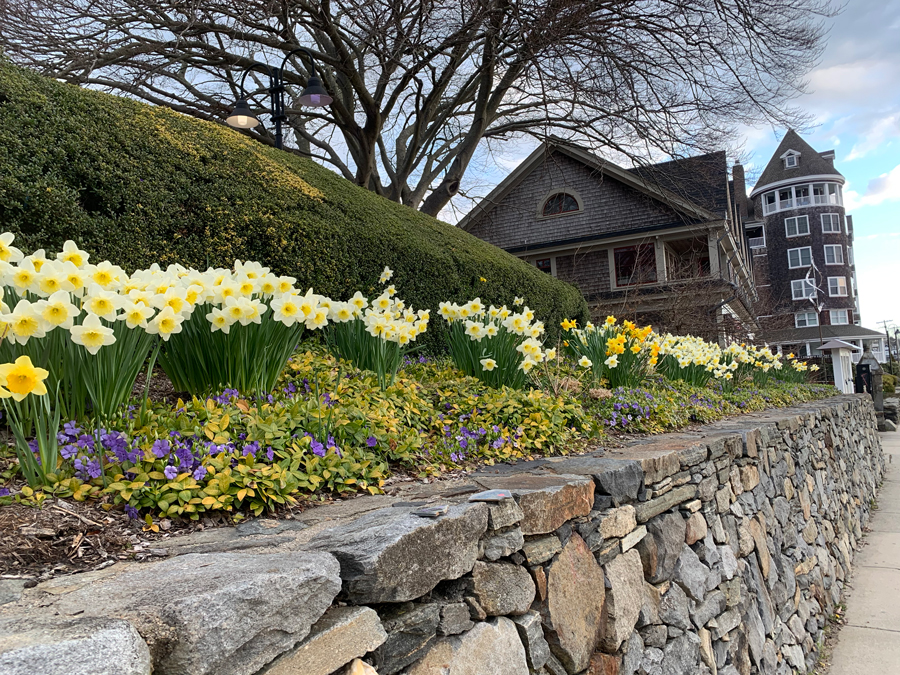 Comfort in the past
Why do interviewers in 2020 care about that nineteen year old memory? Right now, it's hard to see a way back to even a new normal—just like right after 9/11, the last time the world shifted on its axis. In the immediate aftermath, those of us who could still cling to some sense of normalcy did so. Over time, we all learned to adjust to changes both little and big: to take off our shoes through security, to ignore the cameras that quickly popped up in all our public spaces, to go on after losing a loved one. We adapted.
Today, I find comfort rather than fear in neighbors wearing masks and gloves. I no longer interact closely with anyone except Paul, or make spur-of-the-moment trips to the grocery store. We've already adapted, and we'll continue to do so.
More adaptations
In the publishing world, authors celebrating book-birthdays aren't able to meet readers in person—so other authors have stepped in to offer support. For those of you on Facebook, I encourage you to follow A Mighty Blaze, a platform launched only a few weeks ago, which has already become a key player in spreading the word about brand-new books. Every Tuesday (did you know, books are only published on Tuesdays?), this group of volunteers shares links and interviews to bring readers and writers together. We adapt.
In the world of competitive sailing, regattas have either been postponed (like the Olympics), or cancelled altogether. Yet sailors lucky enough to still have water access are trying out model boats, while SnipeToday and Sail Newport (and others, I'm sure) organize e-regattas. Suddenly, famous sailors have time for a leisurely chat with a journalist, and we get to listen in. Who knows where all of this will lead?
Brought to you by the word Cooperation
On a selfish note, I'm so glad that Ferry to Cooperation Island is an "evergreen" novel. No matter what the world looks like by mid-June, its central theme will still hold true: cooperation is better than conflict. (This section's headline was the tongue-in-cheek subtitle for that "What Inspired this Novel?" post. Sesame Street fans will get it.)
Maybe I'll publish that post in a few weeks… but right now, sharing a reminder about our ability to adapt seems more helpful and hopeful. Stay (or get) well, my friends! We'll get through this.
Got any life adaptations to share in writing/reading or sailing? Add them to the comments below, or send me an email. I read every human remark, with gratitude.