Back in December, I went to Nassau to write about sailors who were racing the Star Sailors League Finals for the first time. The resulting story, Tiny Giant Among Giants, showed up in my mailbox a few months later, spread across the pages of Sailing World's Spring 2020 issue.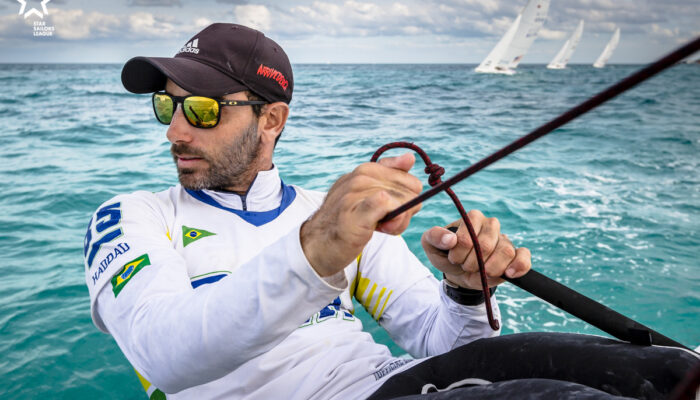 The "giant" of the title is Brazilian Henrique Haddad. When I first saw him and his crew at the 2019 Snipe Worlds (which they won), I assumed the nickname "Gigante" belonged to the other (much taller) guy. Instead, it's another example of Brazilian sarcasm. Henrique is about my height, perfect 470 skipper size.
I began the interview thinking the regatta was his very first time in a Star boat—a great story line that (because it wasn't true) I had to let go. Even so, he was a pleasure to interview; one of the nicest and most humble 30-somethings I've ever met. When we spoke, he was still hoping to qualify for #Tokyo2020; thanks to the Olympic postponement, now he's got another year to try for what would be his second Olympics.
If one of the best things in the world is "having written," another is seeing that writing laid out around eye-catching photos in a (paper) magazine. Even the nicest-looking websites or "Issus" don't compare. So do me a favor, and pick up a copy of the Spring 2020 issue of Sailing World—or better yet, subscribe. Four issues a year, and a great way to support some of our sport's best writers and photographers.
For international readers, Sailing World has graciously permitted me to share a PDF of the story. Let me know what you think in the comments below, or send me an email. I read every human comment, thanks!
Read my take on the 2019 Star Sailors League Finals