In 2019, I became a touch obsessed with audiobooks: first with listening to them, and then with creating my own. Once I'd sent off the final manuscript for Ferry to Cooperation Island, I recorded the first two books I wrote: Oliver's Surprise and Cape Cod Surprise. Sales were encouraging, so I spent a chunk of last winter in Paul's sound room reading chapter after chapter of FERRY into my laptop—and then editing out any fumbles. Along the way, I made a thousand discoveries… including the two biggest surprises:
Recording an audiobook consumes all of my creative brain power, even when I know what happens.
Some of my characters' voices are more audio-friendly than others.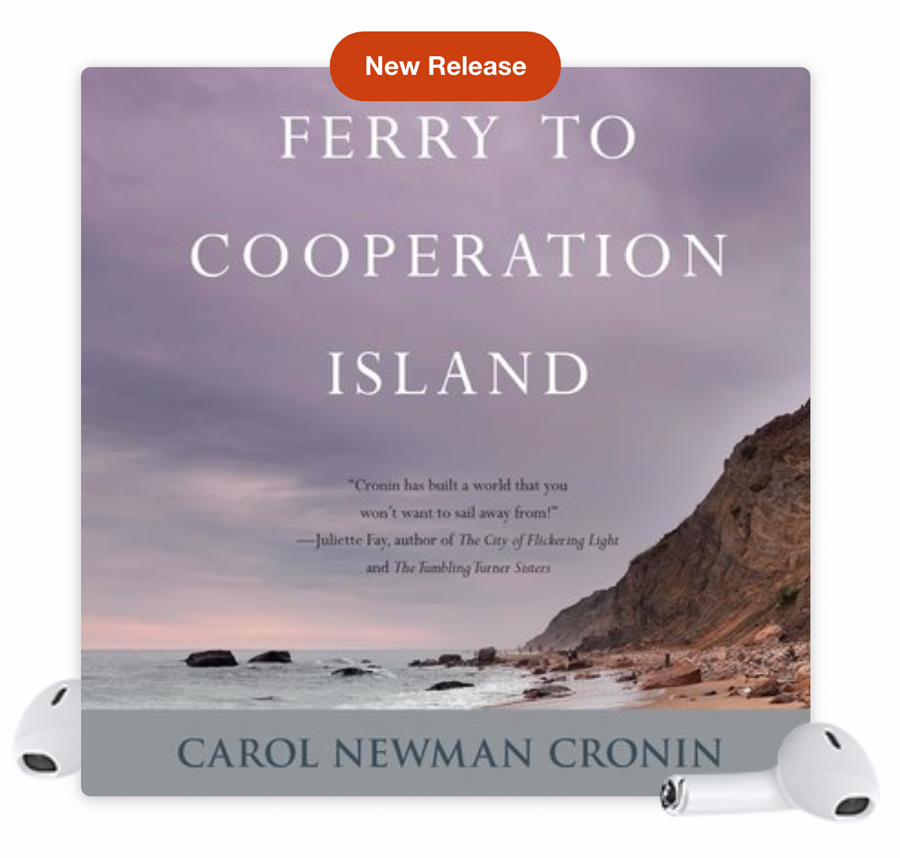 The audiobook of Ferry to Cooperation Island went out into the world on the same day as the paperback and ebook, though it's still working its way onto various subscription sites. Libro.fm, which helps support the local independent bookstore of your choice, will give you a free book credit just for signing up. Why not make it FERRY?
To get you almost as excited about audiobooks as I am (and about listening to my voice for 10 hours), here's the first chapter (9 minutes). Thanks for listening, and please let me know what you think—either in the comments below, or by email.
Listen to Chapter 1