In a world seemingly dominated by yelling, it's so nice to find a refuge where two of my passions—writing and boats— are woven together in a calm voice. Windcheck Magazine is "a monthly magazine devoted to sailors, boaters and people who enjoy the waters of the Northeast." What's not to like? 
Windcheck recently interviewed me for their Off Watch column, seemingly for no reason at all. Supposedly my name had come up during a recent dinner conversation. Perhaps they'd run out of more prominent options? Anyway, it was strange to be on the receiving end of so many questions for a change, especially right now when I'm "between" book publicity events. So, instead of giving any of those questions much thought, I rattled off a string of seat-of-the-pants answers.
The result? One of my best interviews, ever. So here are three life lessons from this unexpected interview.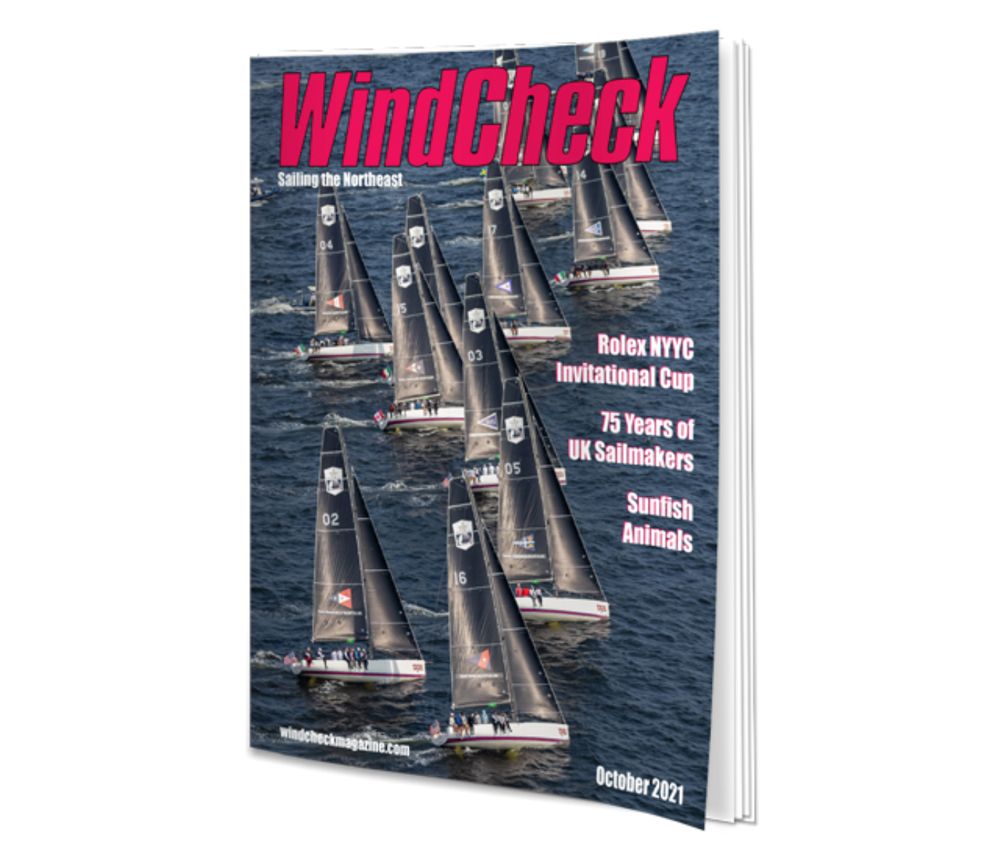 #1: Impulse answers can be much more appealing than carefully thought-out replies.
With the right editing, of course. 
Chris Szepessy wove all of my answers together into a seamless whole, smoothing out the rough patches while keeping my voice intact. The piece concludes with my favorite answer of all:
"Sailing is all-consuming, the best distraction from worry, and an important provider of perspective about what really matters," Carol asserts. "If more people could experience the mesmerizing power and beauty of wind-whipped whitecaps, I believe the world would be a nicer place."
All true!
#2: Sometimes putting off a response is best.
The interview request arrived in my inbox during the final and most important regatta of 2021, and my first instinct was to say "No, I can't fit that in right now." Instead, I put it aside overnight—and then replied, "Yes, but not until next week." 
FYI this could serve as a timely reminder to all of you wondering how long this "between books" phase is going to last… everything worth writing, even those seat-of-the-pants answers, takes more time than expected.
#3: Building trust brings long-term success.
If I hadn't already known Windcheck's drama-free approach, I would've hesitated to send along such raw, off-the cuff answers. It's all too easy for media outlets in search of a sound-bite to "trap" an interviewee, taking words out of context. That's a short-term approach, though; any future requests for an interview will likely be met with "no comment." 
The October issue of Windcheck also includes a history of UK Sailmakers and an interview with sailing powerhouse Joan Porter. Even if you don't live in the U.S. Northeast, and even if you haven't recently struggled with the annual dilemma of when to pull docks and boats out of the water (like Windcheck's publisher), you should check it out. There's no yelling—just great writing about fun people and boats. Like I said already: What's not to like?