Psst, I have some exciting news—I'm working on a new book! (Not the sequel to Ferry to Cooperation Island, though I am making progress on that as well.) It's another perfect example of Where Books Meet Boats: a history of the classic sailboat Hound.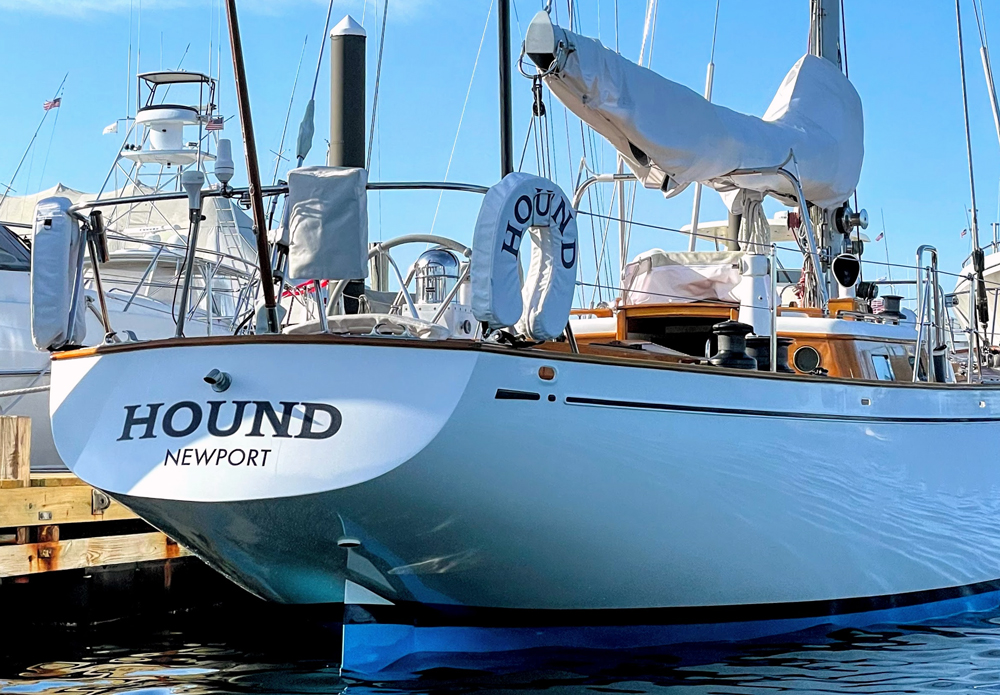 Hound is an Aage Nielsen-designed aluminum sloop that launched in 1970, the same year my family first sailed on Katrina. Crewed by mostly family and friends, Hound also delivered both race results and the quiet joy of anchoring in many remote harbors. Each story I dig up brings me right back to my own childhood, while adding a whole new perspective: how many miles a 59-footer with a full-time captain can cover each year.
In 1991 Hound sailed into St. Petersburg, Russia, perhaps the only US-flagged vessel to do so during the seven decades when that city at the east end of the Baltic Sea was called Leningrad. And shortly after she sailed out again, the Soviet Union collapsed… though I'm absolutely certain her departure was not the cause. Since then she's inspired many a boat-gawker, and I'm honored to be entrusted with documenting her history.
I'm also feeling rewarded for following my instincts. Last year, while looking for something else, I stumbled onto an excellent photo of Aage Nielsen; something told me to hold onto it. As I wrote in Forgotten Photos Spark Story, "Who knows what future inspiration will come from a morning of blind digging into sailing history?"
We're still working out the details of book format and timing, so stay tuned here for updates. Meanwhile, all of you fiction lovers can rest assured: the characters of Cooperation Island are definitely getting into some more hot water. Who knows, maybe one of these days Hound will drop anchor out there and sail into my fictional world as well!
Got a question about books and boats, or perhaps a Hound story? Share it in the comments below, or send me an email. I read every single one, with gratitude.