Shan McAdoo has been a tireless supporter of both the Snipe Class and me for many years, as well as a reliable source of great ideas and excellent conversation. Now he's been selected to represent the United States at the Para Sailing World Championship in The Hague, Netherlands—and he and his teammates need our support.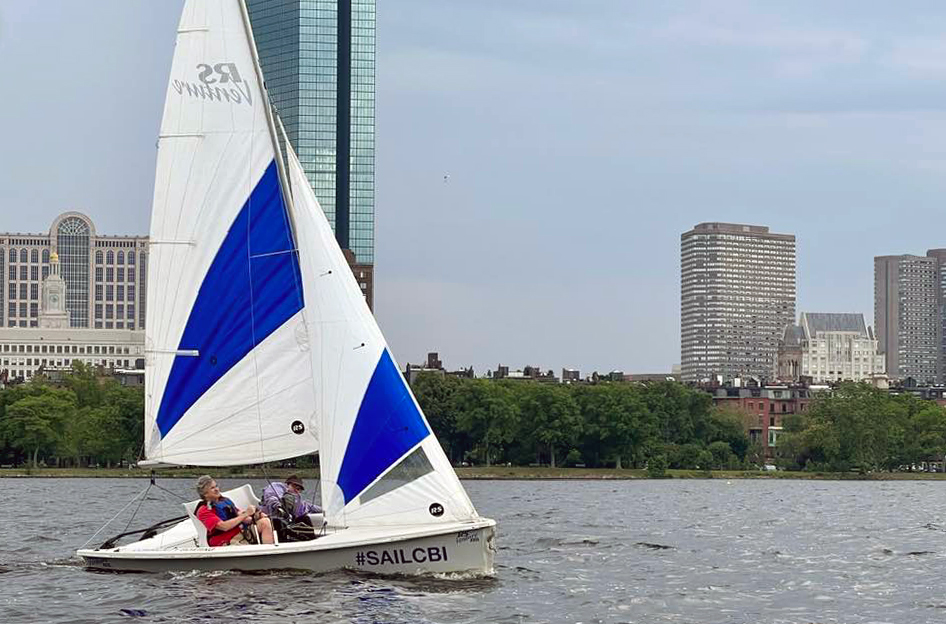 I first shook hands with Shan when he hosted the 2011 Snipe Women's Nationals in Beverly, MA, but after receiving so many (sarcastic but informative) emails he already felt like a good friend. Long before even those of us who plan ahead were thinking about the regatta, Shan sent reminders to every potential sailor explaining why we should sign up right away. He encouraged and inspired and facilitated and cajoled, but he never once over-promised—even in the depths of frigid February, when we all have a tendency to be unrealistically optimistic about the upcoming sailing season. Here's his response to the sailor who requested boat boys to help with rigging and launching (a popular Snipe Women's Nationals tradition): "I am providing 'yard' boys and 'hoist' boys. You all are on your own for 'boat' boys."
Almost every summer since then, Shan and his sisters have graciously hosted a Snipe regatta at Jubilee Yacht Club, even as the progression of his Multiple Sclerosis made it impossible for Shan to sail the boat himself. Now he's getting ready for a much bigger challenge: teaming up with Paralympic gold medalist Maureen McKinnon to sail the RS Venture Connect at the 2023 Para Sailing Worlds, which for the first time will be run alongside World Sailing's championship for the Olympic classes.
"This event looks amazing," Shan told me in a recent email. "1500 sailors, all of the Olympic classes. I am so excited at seeing it as a competitor. While I am afraid of screwing up on the biggest stage I have ever been on, fear is not the overriding emotion; gratitude is. I am so grateful for this chance to be there."
Shan and Maureen have never competed in the Venture before, but Maureen is confident that their time together in other doublehanded boats will translate well. "Shan knew me before disability," Maureen said. "And I knew him before disability since we were both members of Jubilee Yacht Club in our 20s. We have a pretty good vibe together when we sail; we know each other's roles."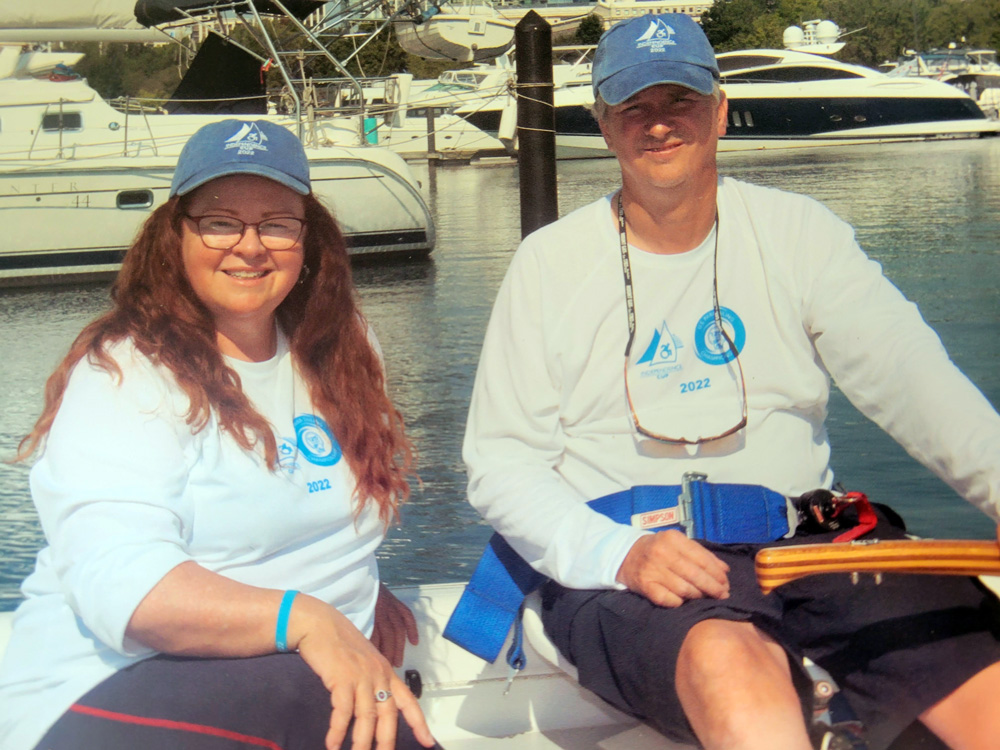 The pair have been training twice a week at Community Boating Inc (CBI) on Boston's notoriously fluky Charles River, which Shan hopes will be great prep for the lake that will host the Para Sailing fleets. "The shifty, puffy conditions are helping us learn how to shift gears, tack, stop/start, change weight placement, and handle lines. The folks at CBI have been so supportive, and we've done some two-boat training to get us ready."
The US has selected teams for all four of the Para disciplines. Betsy Alison will sail the Hanse 303 women's event, John Seepe is signed up for the 2.4 Meter class, and Jim Thweatt is the Hanse 303 Men's representative. They have attracted a few sponsors, but they haven't yet met a very modest fundraising goal to cover their expenses. So, as a small payback for all of Shan's support over the years, I just sent them a tax-deductible contribution. It felt really good to support one of my best supporters for a change!
Want to feel great too? Here's how to contribute.