Our local librarian refers to a certain type of pre-sleep reading as her "beddy-bye books." Whenever I'm most in need of a book-hug, there's one particular series I turn to: The Cazalet Chronicles, by Elizabeth Jane Howard. I discovered this well-known collection sometime in the mid to late 1990s, because I distinctly remember rereading the first book, The Light Years, to help fall asleep during the crazy uncertainty right after 9/11. Since then, the four books that I thought were "all she wrote" have stood on my bedside table, half-forgotten, a kind of beddy-bye backup.
Then, over the winter, I unexpectedly stumbled onto Howard's name via a sailing search. Her first husband (of three) was Peter Scott, an Olympic medalist and America's Cup skipper. (Read more in The Inspiration of Strange Bedfellows.)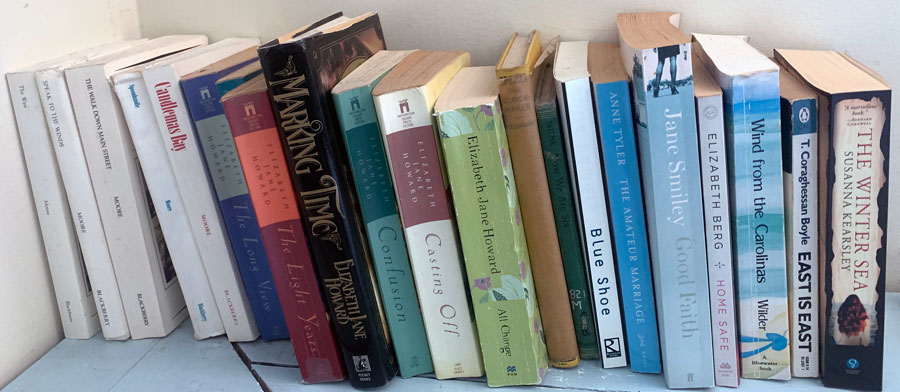 That discovery led me to Howard's autobiography—a surprisingly familiar read, since many of the details in the novels are closely based on her own life. I also realized that she'd published one final Cazalet book, in 2013, a decade after she'd written the previous four—and the year before she died, so I bought a used copy. All Change is the kind of book authors write when they want to explore where the decisions of all of their wonderful characters (both good and bad) have led.
Howard's writing is never judgmental. Like a kindly aunt, she treats all of her characters—the tall and the small, the wicked and the gifted—as imperfect but still lovable, helping us to see that they're all just doing their best. Though All Change skims a little too much (to cover another generation, as well as bringing us up to date on the older folks), this unexpected follow-up dropped me right back into Cazalet world—while providing several evenings of pre-sleep book-hugs. I don't mean to imply that these books are all cozy fluff—they dig out plenty of human frailty and unpleasantness. But there's something immensely soothing about Howard's "long view" (the name of one of her other novels, which also graces my bedtime shelf).
The world had changed between the 1990s and the 2010s, almost as much as it had between the 1930s (when the first Cazelet Chronicle took place) and the 1950s. It's strange to think that a world-rocking event (9/11) that inspired me to re-read the series opener might have also helped to inspire her to finally write the series closer.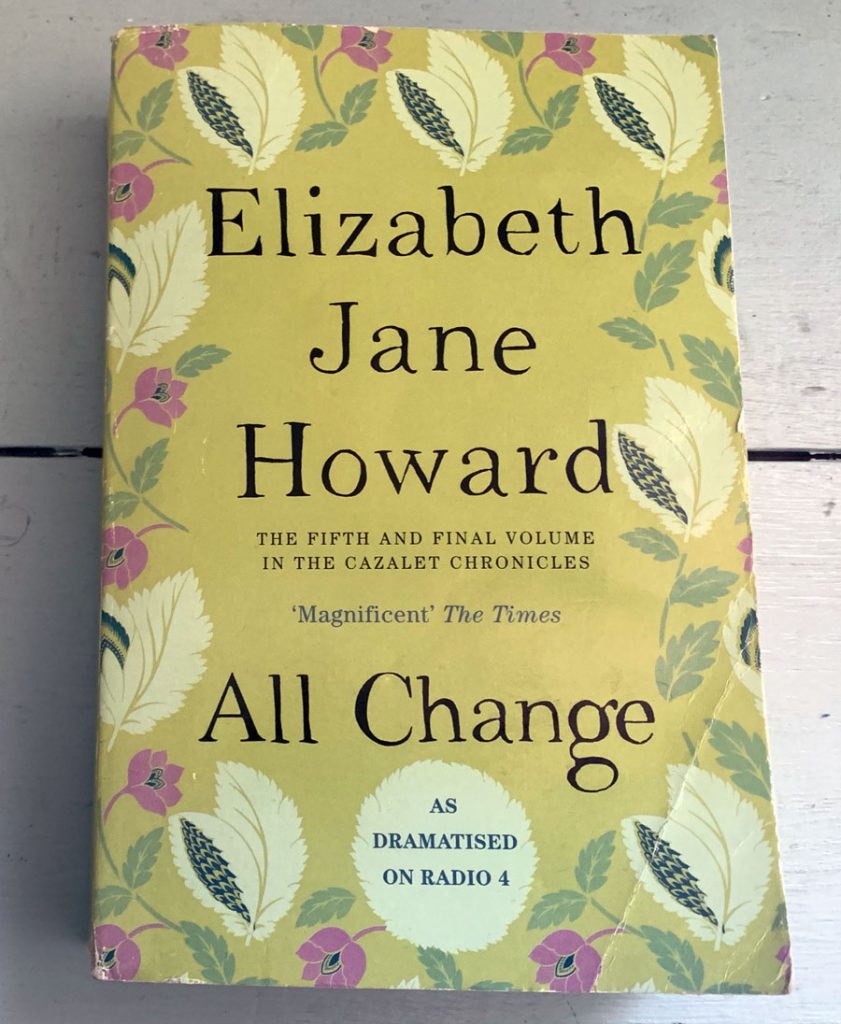 Howard's novels are my favorite beddy-bye books because she shows us that the more everything changes, the more consistently humans behave. Regardless of significant world events, people will live and die and in between will cheat on spouses or remain too stubbornly faithful to a childhood memory. Some folks are selfish, and some are generous to a fault. All we can do is observe and admire, while appreciating the gentle certainty of the world she created.
Howard didn't lead a perfect life, and she admits in her memoir that she really didn't like sailing—even long before she took up with her first husband, an avid racer. But while other novels come and go from my bedside table, these five remain in place—for whenever I might need another book-hug.
Got a favorite book or series that never seems to get old? Share it by email or in the comments below, and thanks for reading.