Looking for that WOW gift, the one guaranteed to entertain long after the wrapping is forgotten, that still fits into your budget and under the tree?
Well look no further. Join me in making 2009 the Christmas of Books.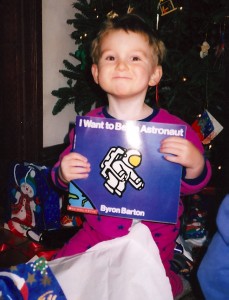 Over the past year I've spent a lot of time in bookstores, primarily for signings, but also for a few luxurious hours of selfish browsing. I love the illusive scent of reading—paper, ink and imagination all bound together in a unique bundle of comfort and joy. What could be a better gift?
Fortunately, everyone in my family reads. So I'm not just giving what I would like to receive, I'm sharing the wealth. Having unread books on the bedside shelf is like having money in the bank—pure potential.
The postman? I've never asked if he likes books. All I know is he rides a Harley.
I've met some great authors this year, so I'm also playing literary matchmaker. Chris Abouzeid's "Anatopsis," a young adult fantasy, will go to nephews and nieces. My publisher GemmaMedia just came out with a lovely memoir called "Yarn," which I'm hoping my ever-knitting mother will enjoy. My youngest niece (the only one still enjoying colorful illustrations) will get to test her rhyming and multiplication skills with "Math Attack." (It's even autographed, since I shared a table with author Joan Horton at a recent booksigning.) And two of my favorite men will unwrap—hopefully simultaneously—"Spanish Castle to White Night," a coffee table book about racing sailboats around the world with excellent text by Mark Chisnell.
Of course, picking out books for others can be a challenge, like trying to imagine what one of my characters would have for breakfast—except that these folks all talk back. But it's so much more personal than a gift card. And there's nothing more satisfying than introducing someone to just the right story.
Books as presents also have a valuable fringe benefit. By spending my gift dollars at the independent bookstores that have helped to support me this year, I'm rewarding people in the book industry who still think of books as companions—not just as a part of their bottom line.
As for the postman, I think he'll get a copy of my own book, "Oliver's Surprise." Maybe I'll spot him on his Harley next spring, sneaking a peak downward to read about a boy, a schooner, and a bump on the head.