In early April, I went to Scotland with a friend. (Let's call her Margaret, since that's what everyone else calls her.) We'd traveled internationally together before, but only to attend regattas. And it was partly a team conversation at one of the coldest of those shared events that inspired this latest non-sailing adventure. On one particularly nasty morning, I'd told my team, "Hey, it would be really fun to hang out with you all and not have to go sailing today." The response? "Carol, that's called a vacation."
Margaret and I are both planners, but we consciously chose not to over-program our ten days of travel. Maybe we didn't see as many tourist attractions as we could have crammed in, but we did see some real detail. And the best part of our flexibility was being able to linger, wherever and whenever we happened to find something of interest.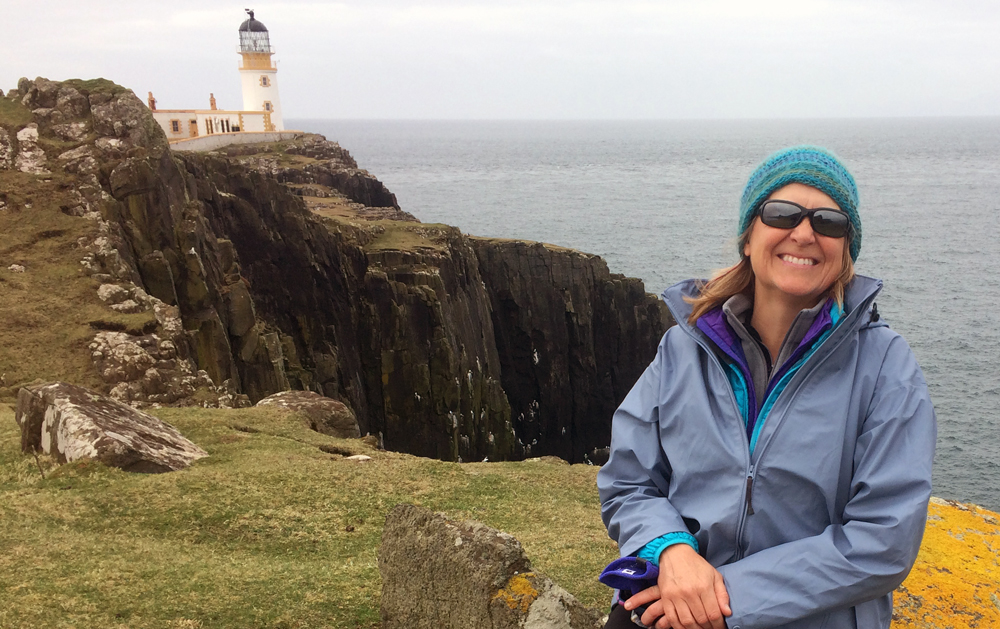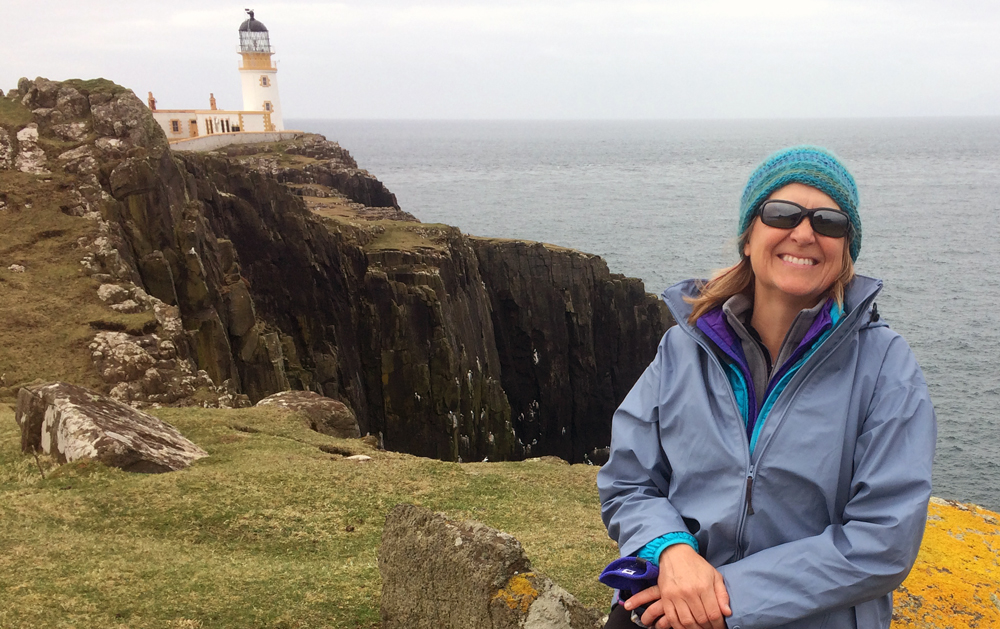 Luxury of Lingering
The best example was an unexpectedly wonderful lunch on the isle of Skye. Hungry after our morning hike to the Neist Point lighthouse, we stopped at a bakery on the side of the road. It wasn't our best meal, but it will be one of our best memories—because one of our fellow-diners turned out to be a descendant of the MacLeods, the family that still owns the nearby 800 year old castle. Later that afternoon we toured the castle, and instead of rushing by the endless string of ancestral pictures, I studied them for facial similarities. (We also learned something new about US history, a sign of how small the world can be.)
Listening to Language
At home, I tune out most side conversations in cafes because they are too predictable; all over Scotland, we eavesdropped shamelessly. In a country where we supposedly spoke the language, it was surprising how much we didn't understand—and also surprising how distinctive the accents were in Glasgow and Edinburgh, cities less than fifty miles apart. Fortunately the Scottish are naturally welcoming, and if we didn't understand and could figure out the right question to ask, we'd get a friendly explanation.
Even street signs used familiar words in a new way. While we didn't always understand the intent, our favorite was all too clear: Just before a one lane bridge followed by a blind dropoff, we read, "Oncoming cars will be in the middle of the road." Eek!
I wasn't sure how a non-sailing vacation would be, but after experiencing the luxury of lingering and listening without feeling pressured to get down to the boat park (or to the next big tourist attraction), I'm ready for more. So for all of you sailors thinking about an adventure to another country that doesn't include a regatta, I say "go." Just make sure you build in enough time to linger.