I have a sailing friend who—every time I see him—mentions a post from four years ago called High Summer. When I sat down this morning, I realized that I wanted to write that post all over again. So I'm going to revisit the theme and see if four summers of perspective have brought any changes.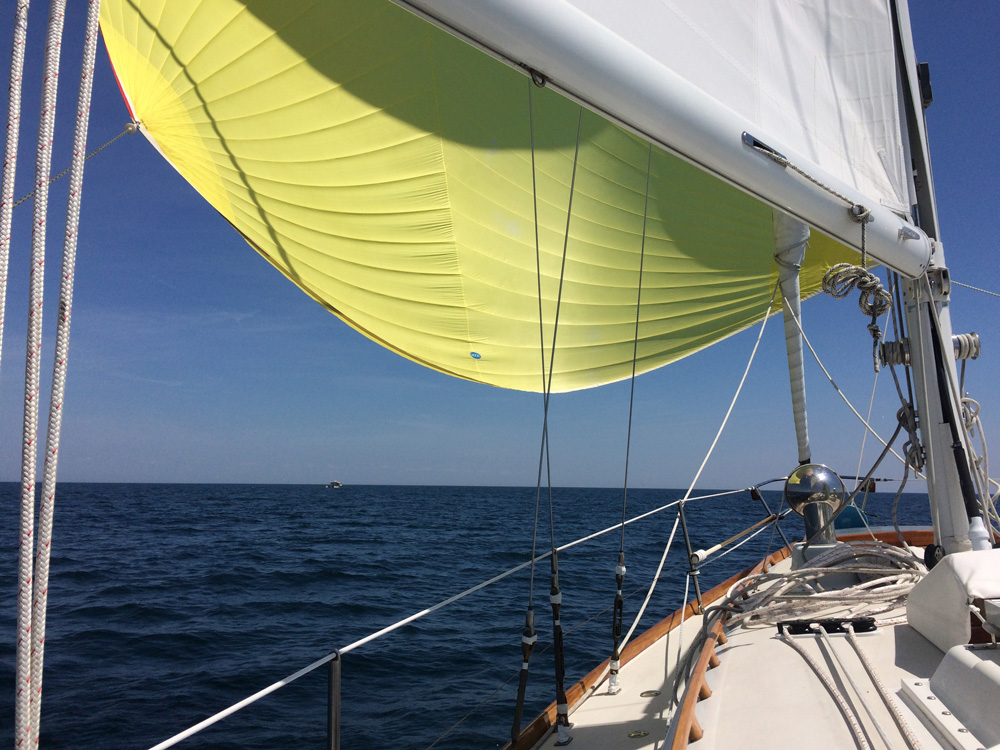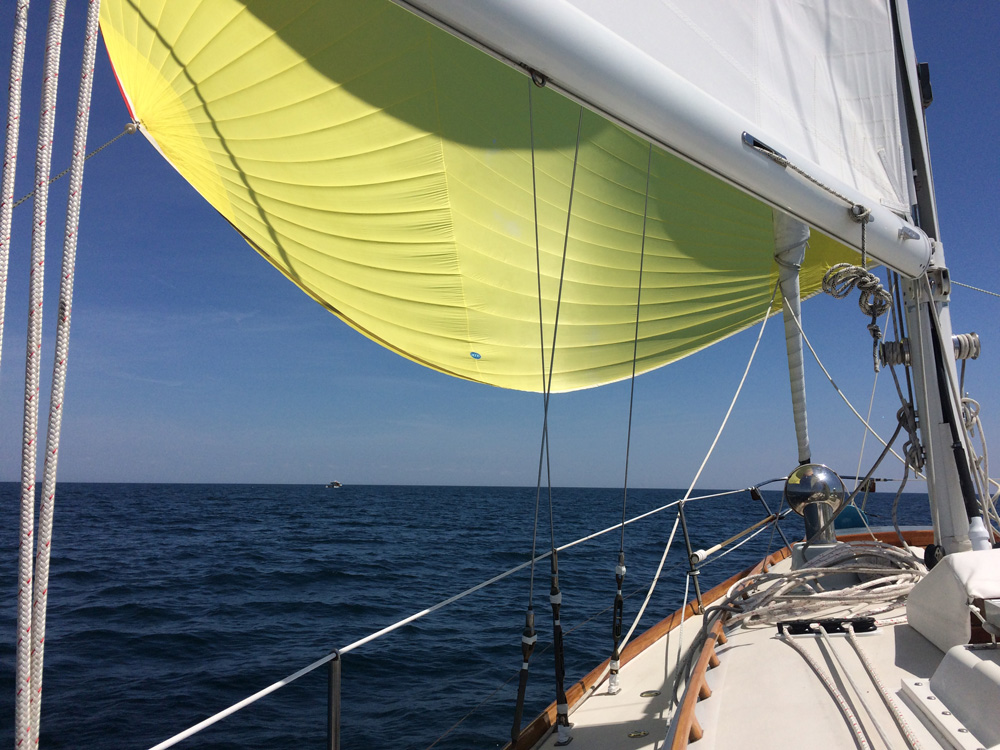 Each summer is a promise of pleasure that brings different priorities and challenges, and yet the images that carry me through the winter are the same; long, lazy afternoons on the water. Watching the sunset dressed only in a light t-shirt and shorts. Diving into a glassy mirror of a harbor after a sweaty paddle around Dutch Island. Eating raspberries off a backyard bush. Heading to Maine for some cooler air, pine-scented harbors, and "getting away from it all." Racing within easy driving range of home.
This year all of that was postponed as the rain and chill lasted well into June—and then started, quite suddenly, in Portugal at the Snipe Masters Worlds; perfect summer days, every single day. I came home to finish a big writing job and a much-postponed canvas job, and now that I have a little time to breathe, I am looking around and realizing: it is already mid-July. The sun is noticeably south of its all-time June high in the morning and evening sky. The days are noticeably shorter, though there's still plenty of daylight to fit in that long lazy afternoon. The garden has rioted into mid-summer colors, and weeds. We've already eaten our first tomatoes (and quite a few raspberries), and lived through our first heat wave.
This is always the time of year when summer reality sets in; how many weekends (and weekday evenings) are left before the weather cools again, and how much have I already committed to that will take me away from lazy afternoons and sunsets at home? It's all too short, this season of sun and fun. So I'm going to work toward achieving the same goals I had in July 2014:
Take

advantage of living so close to the ocean.

Balance the demands of work with the seasonal potential for play.

Spend as much time on the water as possible without letting too many things slide.
Each summer is a gift, and though this one started late for me that's no reason to let the rest of it slip away. By consciously reaching out for the joys of this playful season, I'll once again build up a nice reserve of memories—which will definitely help keep me warm once February rolls around again.