Geoff Ewenson died suddenly and much too soon, and I feel completely unqualified to write about his life. After all, I was just one of his many, many casual boat park buddies. But weeks later, his loss is still clogging my brain, somehow much bigger than it should be given our passing acquaintance. So maybe writing out my own vague memories will help. And maybe the attempt to convey what he meant to me will help all you other boatpark buddies deal with your own loss, as well. Maybe.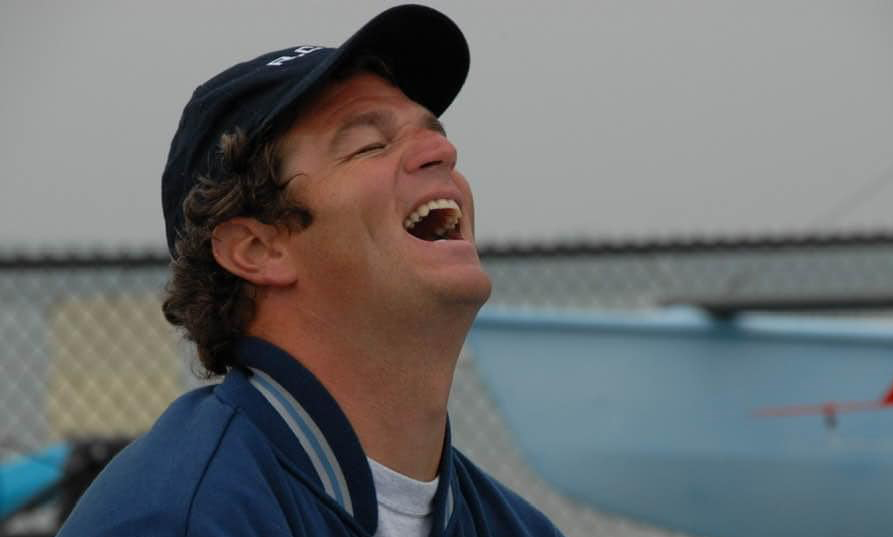 I don't remember exactly where or when I first met Geoff. J/24 sailing in Newport? J/22 sailing in Annapolis? Finns and Europe dinghies at a Miami Olympic Classes Regatta? It was definitely in a boat park, either getting ready to go sailboat racing or cleaning up afterward. And I am absolutely sure he made the afternoon seem brighter, just with a casual remark. He was always so comfortable in his own skin, and so happy to go sailing—didn't matter where, or what kind of boat.
As we both fundraised and power-lifted our way through our Olympic hopeful years, I learned to depend on him as a reliable oasis of great attitude—no matter where in the world we found ourselves, how cold and wet the day was going to be, or how disappointing our results were against the world's best. While most of us got way too wrapped up in all the pesky and distracting details of campaigning, Geoff always reminded me—and so many others—just how lucky we all were, just to go sailboat racing.
The only time I got to sail on the same boat was a personal embarrassment. Filling in for the regular bow person, I was tossed up onto the pointy end of an IMX-38 to flub my way around the buoys with a string of late spinnaker sets—and one particularly mortifying leeward mark rounding, when the only thing flying forward of the mast was the still-erect spinnaker pole. At the end of our first day, Geoff was the only one in the afterguard who came forward to help clean up; he didn't try to pretend all those blunders hadn't happened, but he did seem to understand I was doing my best. Which made it much easier to take in his quiet suggestions about how to do better on day two.
After we both retired from Olympic sailing, my random glimpses of Geoff shifted to venues outside the world's boat parks: I'd spot him at the business end of a Labrador leash, or picking up a to-go order at a favorite restaurant. I always felt better about the world after even a quick chat with him, especially if it also included his wife Mary and maybe a quick dog head pat.
But our last conversation, only a few weeks before his death, was back in a boat park again. I was rigging up my Snipe for a weekend regatta at Severn Sailing Association in Annapolis. He stopped by to pick up a Star boat before driving to Oxford: "Where I'm going to try really, really hard to beat THIS guy," he said, pointing to another Star sailor who was also hooking up a trailer. It was just another Friday afternoon in the all-too-short life of Geoff Ewenson; on his way to a regatta, turning a chore into an occasion to spread joy.
As we waved goodbye and wished each other luck that sunny October afternoon, I was absolutely sure that he would try his very best to beat that other sailor. But I also knew that once the race was over, he'd do his very best to help everyone else improve and share a laugh about any mistakes. If there's an entry in the dictionary for "cooperative competitiveness," it should be updated with a picture of Geoff. Or better yet, his logo, which has been made into stickers by some of his less casual acquaintances.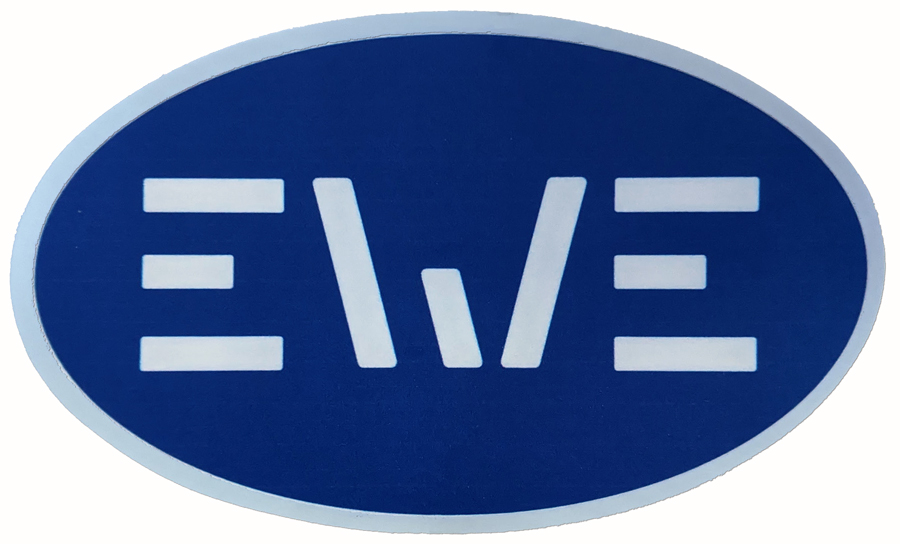 A few weeks later, I heard the news and realized: there wouldn't ever be another casual boat park interaction somewhere around the sailing world. Geoff has sailed off to that great regatta in the sky, leaving the rest of us to work at filling such a brain-clogging loss with understanding and acceptance. So, now that I've cleared my head a little by sharing these few random memories, I'm going to go paste reminders of his spirit and attitude onto both the back of my tow vehicle and the front of my trailer box. In 2021 and beyond, Geoff will be with me in every boat park, at least in spirit. And I'll try to remember all on my own just how goddamn lucky we all are, just to go sailboat racing.