Clean Jean. Mrs. B. I think Jean Davis Bigelow would've answered to just about anything; names were on her long list of details too small to sweat about.
Bobby called her "Jeannie my girl," his voice full of playful love.
Small in stature, large in presence, Jean left the swearing and yelling to others. She was the quiet voice of reason, the big-picture forest-minder who never got caught up in all those pesky tree-details. I can still hear her voice in my head, asking seemingly innocuous questions that always steered me to the right answer.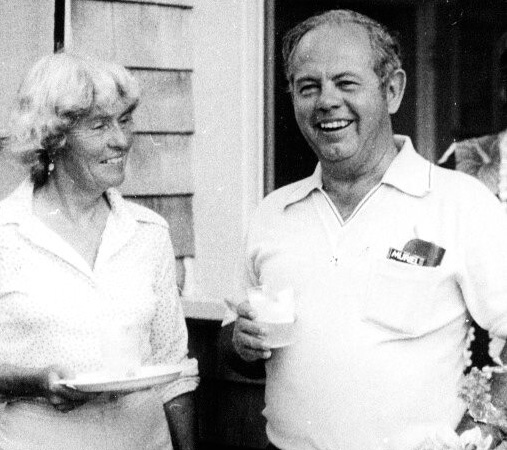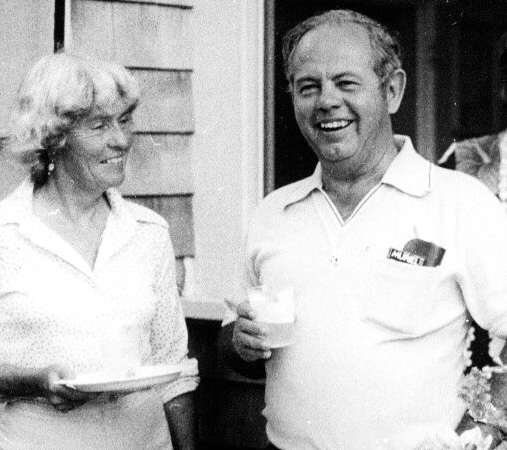 I'm not big on afterlife thoughts, but it sure seems like Bobby must've been pining away for his right-hand woman at that great golf course in the sky. I also can't help thinking that Jean chose to hold on for another couple of years, just to remind us of her independence. It's strangely reminiscent of thirty years ago, when she took on a full-time job just as Bobby was ready to retire. (At the time, I don't think I asked Jean about what seemed like a completely irrational choice. But several years later, when my own mom did the same thing, Jean said, "Yes of course; she needs something of her own, just like I did.")
Jean was a Radcliffe grad. A mother who went to sleep in her teenaged daughter's bed so she'd know exactly how late Peggy got home. A teller of unflattering stories about her own husband—right in front of him, while Bobby enjoyed a belly-jiggling laugh at his own expense. Even Jean's eye rolls never judged too harshly.
Sailors, spouses, the family's adopted teenagers… Jean welcomed everyone who passed through 7 Bigelow Street. When the hour of gracious living came upon us, Bobby would mix up his carefully choreographed daiquiris while Jean quietly served herself a glass of white wine—simultaneously preparing the dinner she'd feed to those of us who didn't have the social grace or sobriety to go home. Her food was never fancy, but the dinner table's witty banter and laughter was always memorably rich. And whenever the snark grew too thick and deep, Jean would tug us back to what was really important. Her own stories were never as flamboyant as Bob's (which is probably why I don't remember any specific details), but they always managed to entertain and educate in equal measure.
Jean led by example, especially when it came to wifely independence. When she tired of crewing for Bob, she bought a Mirror Dinghy to race herself and named it "Otis." It wasn't a feminist manifesto, but simply a statement of symmetry; Bobby had named both Blue Jeans after her, so she returned the favor.
I hope that future generations will spawn women who so gracefully combine independence and family priorities—but I doubt it. So many of Jean's choices were made out of the limelight, like opening the fridge to make dinner while we were all focused on Bobby's daiquiri-shaking. Jean mostly remained in the background, but she was the quiet foundation; the linchpin of it all. We will miss you, Mrs. B.