Today's authors can't just write stories and then send them off to be polished and packaged into books. No matter how we choose to publish our work, we need to be involved in the marketing of it as well. And that means coming up with a one-line description and "blurb" for the back cover that will entice readers to buy.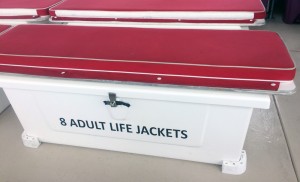 And because we have the least perspective of all, I need your help. Which of the following most intrigues you? Please vote for your favorite one-liner (A or B) and your favorite blurb (1-3) in the comments below. (If you have a thought you'd prefer to share privately, feel free to send an email to carolncroninATgmailDOTcom.)
Thank you!
Vote for your favorite one-liner answer to "what's this book about?"
A. "Island Shell Game is about a bunch of locals who band together to save their island from the next development project."
B. "Island Shell Game is about a ferry captain who tries to save his island from a vindictive developer."
Vote for your favorite blurb
1. You won't find Brenton Island on any actual chart, but it's only a forty-minute ferry ride away from Newport, Rhode Island. When the long-time ferry captain James Malloy is replaced by a cheaper, less experienced captain, the change upends the tiny community—but it also might end up saving the island's last wilderness from developers.
2. Tiny Brenton Island has two separate communities—the whites and the Narragansett Indians—despite the unification efforts of its long-time ferry captain, James Malloy. When James is replaced by a female ferry captain and his best friend Indian Joe dies, the island's careful balance—and its last open land—may be headed for extinction.
3. When Brenton Island's long-time ferry captain James Malloy is fired, it seems like a simple misunderstanding at first. But mostly forgotten island history has created a vendetta that soon threatens the entire community. Only James can bring the islanders together—but will he pass up the chance to escape his tiny childhood home?